3 Reasons to Refinance Before Retirement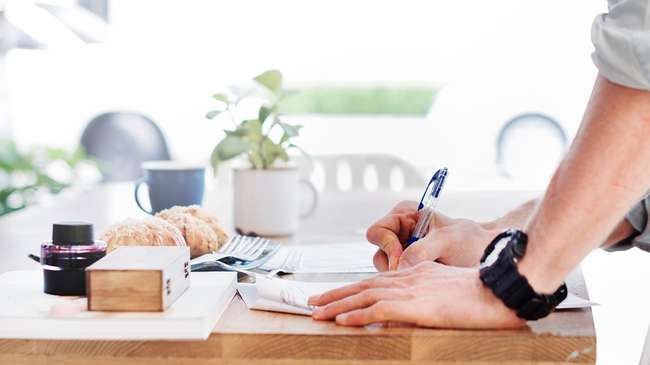 As you near retirement, it may be time to seriously consider your investments and any debts that may be joining you. In the next five to ten years, what can you accomplish to ensure you're living a stress-free lifestyle?
Let's concentrate on your mortgage. Here are three reasons to refinance before retirement.
Shorten your loan term
Your mortgage is one of your largest monthly bills. It's not something you should bring into your carefree days of retirement if you don't have to. Lucky for you, there are loan programs available with shorter loan terms. By refinancing into a shorter term before retirement you're not only paying your loan off sooner, you're also saving thousands (maybe tens of thousands) of dollars in overall interest.
When working with American Financing, you can choose any loan term you need ten years and over! Just call a mortgage consultant to learn more.
Consolidate high-interest debt
Credit cards carry some of the highest interest rates around. You could be looking at a 10 to 15% interest rate, which is double, even triple what mortgage rates currently are. That's why it's worth considering a mortgage refinance to consolidate debt. It works by combining multiple debts into one payment, at a lower interest rate.
Think of it this way. For every thousand dollars of home financing, the average person is paying around four or five dollars. Borrowing money cheaper means that it's possible to save more money, helping individuals pay off higher debts faster and more efficiently.
Lock into a lower interest rate
Rates are still competitively low. By refinancing to lower your interest rate, you could be looking at incredible savings. You're spending less when borrowing money, which can save you tens of thousands of dollars over the life of your loan. You can reinvest that money into your retirement accounts.
See for yourself! Try out a mortgage refinance calculator.
Can I wait until retirement to refinance?
Yes, you can. However, your income will likely drop once you retire, so the best time to consider a refinance is before you leave the workforce. During a mortgage refinance, lenders will look at your income to see if you have enough money to repay the loan. They'll also look to see if any existing debt will interfere with the loan payments. Since your employment income will no longer be an option, are you confident in your Social Security and pension funds?
On the other hand, if you're looking to refinance at age 62 or older, you'll have an additional loan program to consider — the reverse mortgage. With a reverse mortgage, your home equity can not only pay off your existing mortgage, but it can also help by giving you access to tax-free cash. It's a great way to make your retirement savings last longer.
Why American Financing?
No matter which benefits you choose, you decide your loan term.* So, you don't have to add years to your loan just so you can take advantage of a lower interest rate. Though there are costs involved with a refinance, our mortgage consultants guide you through options that best fit your financial budget. Plus, there are never any upfront fees.
Before deciding to refinance before retirement, be sure to consult with your financial planner. Your finances can be fully evaluated, and you can learn whether or not a refinance aligns with your long-term goals. Know that when the time comes for guidance on loan programs and mortgage refinance benefits, we're here to help!
*Does not apply to reverse mortgages, which are loans that become due when the last borrower leaves the home, sells the home, passes away, or defaults under the terms of the reverse mortgage.