Does Your Mortgage Retire With You?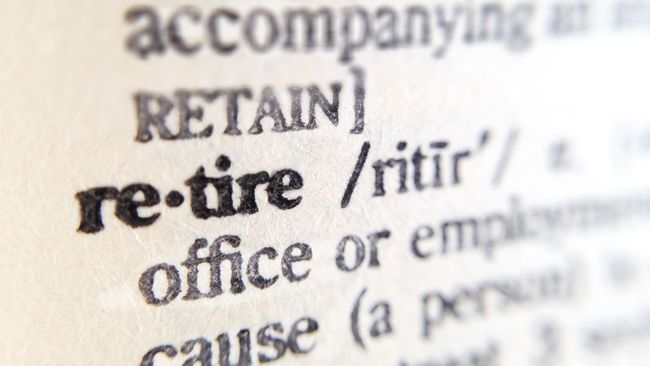 Let's find out! The American Financing team recently completed a 'Retirement and Mortgages' Survey, an in-depth study examining mortgage, retirement, and homeownership trends among 60- to 70-year-olds.
According to the findings, 44% of 60- to 70-year-old homeowners bring their mortgage into retirement. And, 32% predict it will take them more than eight years to pay off. An additional 17% say they may possibly never pay it off. These results are a fitting follow-up to Fannie Mae's own recent findings, which showed that today's Baby Boomers demonstrate a greater likelihood of carrying mortgage debt than previous generations.  
Such findings expose an unfortunate reality for many of today's Baby Boomers. Many in this age group will continue to bear the burden of debt well into their 70s.
Educational opportunities
Overall, findings showed that a majority (64%) of 60- to 70-year-old homeowners plan to remain in their current home. And 62% of these individuals plan to leave the home to their children/estate. The survey also revealed a majority (71%) of 60- to 70-year-olds would be likely to make home renovations rather than move in the event that a health issue affected their mobility and/or comfort at home.
Interestingly, nearly 63% of participants believed their savings would cover home renovations if modifications became necessary. Yet one question needs to be asked: how will these individuals afford to remain at home and make modifications if they run out of savings when nearly half (48%) of those surveyed reported being unsure of what they would do in the event that retirement funds ran low?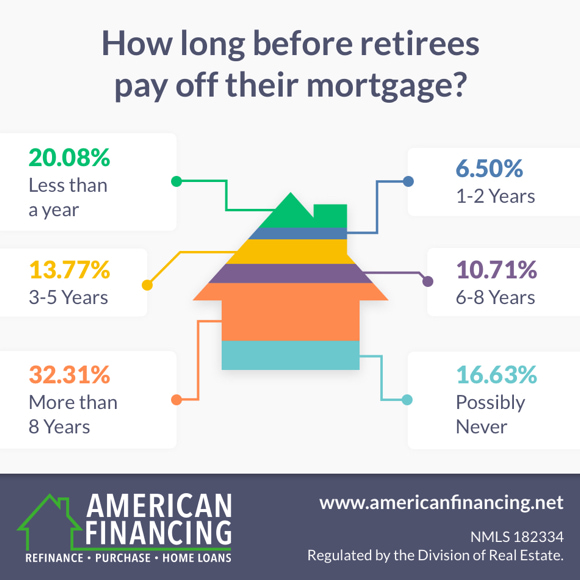 With so many older Americans carrying mortgage debt with them later in life—and many expressing uncertainty about the financial future if savings ran short—this could very well prove to be an increasing concern among retirees.
That's why it's imperative that mortgage lenders make an active effort to discuss debt relief options with aging homeowners. Connecting Baby Boomers with key resources can provide important benefits and ease the burden of mortgage debt.
Financial solutions
For instance, opting for a mortgage refinance can end up saving homeowners a significant amount of money. Through refinancing, borrowers can lower their interest rate or monthly payment. They can even take cash out using home equity. The study supports this as a popular choice among homeowners, with a majority of those surveyed (58%) reporting they have refinanced their loan at some point. Of these individuals, 72% have done so to lower their interest rate.
Additionally, homeowners over the age of 62 can take out a reverse mortgage, a home loan designed to convert a portion of home equity into cash. Rather than the borrower paying the lender, the lender makes tax-free payments to the borrower. This route can be advantageous, as it allows individuals to maintain ownership of their home, without making payments, so long as they remain compliant with the loan terms and requirements. Plus, the cash received can be used however they see fit—including home renovations, paying off credit card debt, and covering senior care expenses.
Keep in mind, as a reverse mortgage borrower, you do have an ongoing obligation to pay property taxes and homeowner's insurance.
Ultimately, reverse mortgages can present a viable option to help eligible individuals with limited income use the accumulated wealth in their homes to cover basic monthly living expenses, ensuring that their savings will last longer into retirement.
Overcoming barriers
Final survey thoughts: 19% of 60- to 70-year-olds do not know what a reverse mortgage is. It's a statistic that's higher than the number of individuals who would be open to considering one (15%). And, it's a trend that points to a growing demand for lenders to provide reverse mortgage education.
As the government continues to strengthen the rules and regulations for reverse mortgages, they may be top of mind when retirement planning. Let's not forget that property values and home equity continue to be on the rise. That said, reverse mortgages are certainly an option that deserves further discussion.
At American Financing, our dedicated mortgage consultants take their time in educating borrowers -- whether it be a home loan refinance or reverse mortgage. Get to know these, and other financial solutions, by making the call to (800) 910-4055.
These materials are not from HUD or FHA and were not approved by HUD or a government agency.