5 Housing Options for a Comfortable Retirement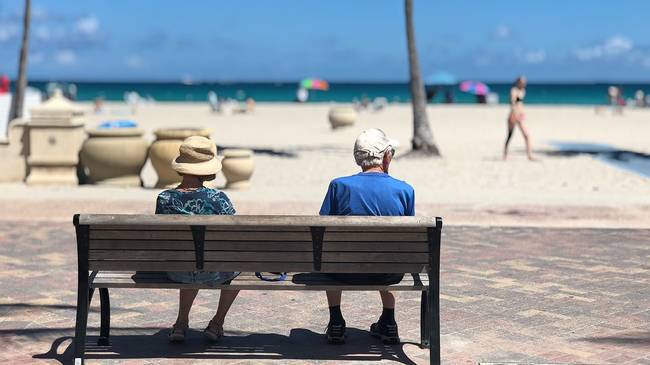 With the good old days behind you and the golden years ahead, what style of home makes the most sense for your retirement? It all depends on your financial situation, your physical abilities, and, of course, your preferences when considering how close you want to live to neighbors.
Keeping your answers to the above questions in mind, here are five retirement housing options that are popular among Baby Boomers.
1. Modify your current home
It can be difficult to say goodbye to your memory-filled home, especially if it's within close distance to family. Though, it doesn't have to be. These days, retirees can "age at home," meaning their current home can be a retirement housing option. It just may require some modifications down the road. For example, many seniors experience mobility issues. A two-story house may be challenging. So, ramps, wide doorways, or stair glides may be necessary. A walk-in tub and grab bars may also be helpful.
Of course, even the smallest modifications come at a cost. Be sure to investigate how to pay for home modifications before you buy. Veterans may be able to use a Home Improvement and Structural Alteration (HISA) grant or a Specially Adapted Housing (SAH) grant to pay for remodeling projects.
2. Purchase a smaller home
If home modifications sound a little overwhelming, a more modest home, like the classic ranch style, might be a better retirement housing option. The single-story floor plan is easy to navigate around thanks to their open layouts. And they offer plenty of space, so — married or not — you can choose to have a roommate (or roommates) if that complements your lifestyle.
Best of all, buying a ranch style home is relatively affordable. You can sell your existing home and use the proceeds to put ten or even 20% down. The larger your down payment, the lower your monthly mortgage. Better yet, if you choose a short-term loan program, you can save yourself tens of thousands of dollars over the long run.
3. Downsize to a townhouse
You may be digging the smaller house option, but are uninterested in taking on another mortgage. Maybe it's because you're downsizing later in life, or you have other dreams to finance. Regardless, you can move into an even smaller home option that can be purchased or rented. Enter the townhouse. A townhouse gives you a bit more privacy and space compared to an apartment, but it still offers some nearby neighbors. Nearby meaning you share a wall, similar to apartment living. Unlike apartment living, though, you can "own" a little yard for yourself or your family. One that isn't shared with a hundred people.
But before we get too far ahead, let's not forget how affordable townhouse financing can be. Townhomes tend to sell for much less than detached single-family homes. As recent as four years ago, you could purchase a townhouse for less than $200,000. 
So don't write off homeownership just yet. Take a look at home mortgages and current interest rates. Your ability to build equity doesn't have to retire along with your career.  
4. Move to condo living
A condominium (condo) is a private residence that shares community space. Like a townhouse, it can be purchased or rented. They're low maintenance because you have landlords, superintendents, and/or homeowners' associations to manage your needs and (sometimes) decisions.
Condos come with a lot of amenities, such as community pools and gyms, garage parking, picnic areas, (some) paid utilities, etc. And since condos are often built in urban areas, you're usually within walking distance to downtown shopping and events.
5. Invest in an independent living community
Independent living communities are almost like college dorms for retirees. They offer incredible amenities for active adults, often age 62 or older (but sometimes as low as 55). Unlike an apartment complex or condo development, there are no young family or millennial neighbors. Just people your age. You can enjoy socialization, restaurant-style dining, housekeeping, transportation services, and much more in this retirement housing option.
There are even some communities, known as continuing care retirement communities (CCRC) or life plan communities, that offer a tiered approach to retirement living. You're able to start in a single-family home or apartment and "age" into assisted living or nursing home communities as that type of care becomes necessary.  
How to finance your next home
Retirees who are looking to purchase a home, townhome, or condo during their retirement years have a few options to consider. Maybe it's using the proceeds from your home sale as a down payment. This could result in a lower monthly mortgage payment because the more you put down, the less home you have to finance.
You could also look into a reverse mortgage. Retirees who are 62 or older can turn equity into cash. With the HECM for Purchase reverse mortgage, the borrower provides a down payment using the sale of the previous home.  The equity earned through the down payment and the new home's value is used to calculate the reverse mortgage loan amount.  Borrowers may need to meet the loan-to-value ratio requirements with a significant down payment and provide personal income verification. All or part of the reverse mortgage funds then cover the remaining cost of the home, just like with a traditional mortgage.