Buying a Townhouse: What You Must Know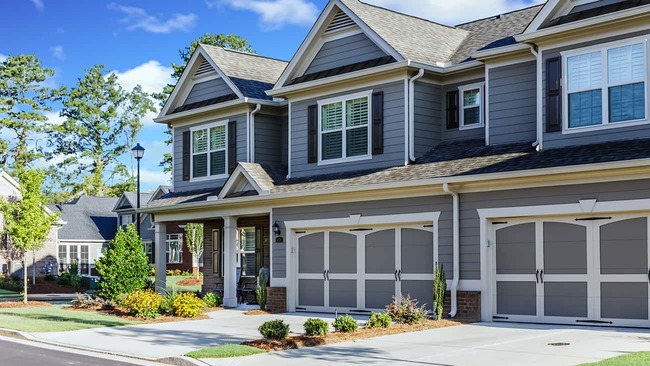 Renters looking to buy a home often think about single-family homes before anything else. It makes sense when you think about it — you would prefer a residence with no shared walls and a private yard. But the reality is that not many aspiring buyers can afford a single-family home right from the start.
This is why townhomes are gaining popularity among first-time homebuyers. That said, we don't recommend that just anyone buy a townhouse. It's important to understand what's involved in such a transaction and whether it's worth the financial sacrifice.  
Here are the ins and outs of buying a townhouse.
Pros and cons of buying a townhouse
Be sure to weigh the following advantages and disadvantages as you work toward a decision.
Pros
Greater affordability - Say you're tired of paying your landlord's mortgage but don't have much of a down payment fund. Fortunately, you may still be a good candidate for a townhouse! Builders will tell you it's less expensive to construct homes attached, giving you the chance to own a residence without breaking the bank. And if you're still struggling to come up with the funds for a townhouse, rest assured there are plenty of down payment assistance options available.

A tight-knit community - Who doesn't like the idea of walking across the street and having a happy hour with neighbors? Or what about getting to know another neighbor who ends up being your workout partner at the community fitness center? These are just some examples of a close group of residents. So if you like being social, a townhouse could be the perfect place for you. 

Less maintenance - This can be a deciding factor for many soon-to-be homeowners. They would rather spend time enjoying their home instead of maintaining it all the time. With a townhouse, you'll likely only be responsible for interior maintenance. Keep in mind that a portion of your homeowner's association dues will be used to upkeep shared grounds.
Cons
Less space (and less privacy) - Prepare to be disappointed if you're expecting a lot of space with your townhome. Those in need of a place with ample storage space would probably be better off looking at single-family homes. Additionally, the attached units could translate to a similar lack of privacy you grew accustomed to during apartment living.

Expensive HOAs - As we mentioned above, expect to pay monthly HOA fees for as long as you live in your complex. The more amenities the community has (pool, fitness center, etc.), the more expensive your dues are. We suggest budgeting an extra several hundred dollars a month for HOA fees — which you will almost certainly pay separately from your mortgage.

Can be outgrown quickly - This ties back with less space with a townhouse. Frankly, this type of housing is most suitable for young couples, single professionals, and retirees wanting to downsize. It should come as no surprise that borrowers with large families tend to choose single-family homes over townhomes. 
Are townhomes hard to sell?
Not necessarily. While virtual tours are becoming more common these days, it shouldn't impact the amount buyers are willing to offer for your house. We should also mention that you can avoid having two mortgages if you're selling your current home and buying another.
Do yourself a favor and work with a real estate agent who puts their customer first. Realtors should have no problem attracting business in today's market, whether they're trying to sell a townhouse or single-family home. There's also the possibility of multiple buyers engaging in a bidding war and driving up the price.
Is buying a townhouse a good investment?
Yes! Townhomes tend to be cheaper than single-family homes, making them an ideal choice for first-time buyers. Even if you think of a townhouse as a starter home, you'll be building equity right away instead of wasting your hard-earned money on rent.
On the other hand, let's say you're a real estate investor looking for your next opportunity. With home prices increasing across the country, it could be beneficial to purchase one or multiple townhomes in a favorable market. The more units you buy, the more diversified your real estate portfolio and, hopefully, a greater return on investment down the road.
Next steps
Are you debating between a townhouse and a condo for your first home? Or perhaps you're exploring a larger, detached residence. Whatever the case, our dedicated mortgage consultants are here to help.  
Call American Financing at (800) 910-4055 and ask about possible loan programs for a townhouse.