What Happens & Who's Responsible for a Reverse Mortgage After Death?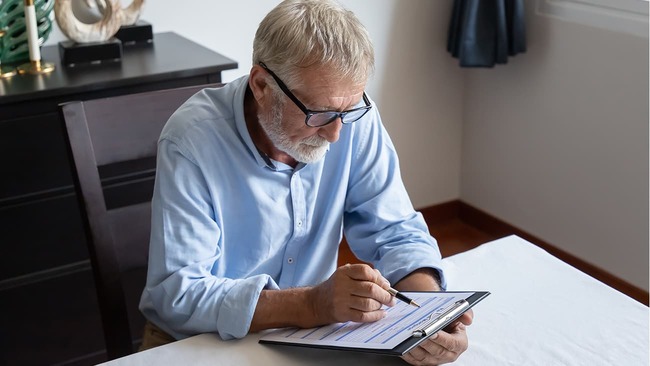 There's a lot to think about following the death of a loved one. Is there a will in place that legally states who in the family receives certain belongings? Does it mention how to go about dividing the profits from a future real estate transaction? 
One thing that can really complicate this process is if your loved one had a reverse mortgage on their house. While they hopefully enjoyed years of mortgage-free living thanks to a significant amount of equity in their home, it's now up to you to determine the next steps. Yet many heirs in this situation have no idea how to handle a reverse mortgage, let alone the possible implications if they fail to act swiftly.
Let's take a closer look at what heirs can expect when it comes to this type of loan.
Reverse mortgage problems for heirs
As we'll discuss in greater detail in the next section, the beneficiary must decide how to proceed with the loan balance. Is there a plan for someone else in the family to live in the house? If that's the case, you'll have to talk to the lender about paying off the mortgage.
The main issue is that few beneficiaries have the necessary funds to proceed with such a large financial transaction. Alternatively, you could choose to put the home on the market. It's probably considered the safest option, even though you might regret no longer having the house in the family.
Foreclosure is obviously the worst-case scenario. Some beneficiaries see this as the quickest, most painless route if they don't have the funds to pay back the loan nor the time to sell the house. Just be mindful that your loved one's estate could be held liable for a portion of the loan repayment depending on how things play out at auction.
Responsibility of heirs
According to Forbes, "The best initial step is for heirs to take the most recent reverse mortgage statement the borrower received from the lender and review the outstanding balance on the statement." Doing so helps you to know exactly how much equity is left in the property. If you find that there is equity remaining, then you should narrow your options to either keeping or selling the property. 
An heir may sign a deed-in-lieu of foreclosure in the event that the balance exceeds the loan's value or they have no interest in keeping the home. This approach essentially gives the house back to the lender.
Whatever your decision, be sure to remain in communication with the lender. The last thing you want is to deal with more heartache during an already difficult time.
Reverse mortgage foreclosure timeline
Once a reverse mortgage homeowner dies, the lender sends a letter to the heirs explaining that the loan is due. Beneficiaries then have 30 days to figure out how they want to proceed. That's why lenders suggest finalizing a strategy in advance.
Lenders typically give heirs six months to complete the transaction. It's important to stay on track, whether you end up selling the residence or keeping it. Again, reach out to your lender with updates, and don't hesitate to ask for help along the way.
Selling a house with a reverse mortgage
Many beneficiaries dread the idea of selling their loved one's home. They might assume there are a number of additional steps in the process and would rather pursue other options. The good news is that selling a house with a reverse mortgage isn't much different than selling any other home.
AAG recommends first confirming the amount owed on the loan and obtaining a payoff quote. Next, find a real estate agent who will list, market, and sell the property. The proceeds from the sale should go directly toward your reverse mortgage loan balance. Any surplus funds are yours to keep. 
Making sense of this loan program
Reverse mortgages allow borrowers to enjoy their golden years without having to worry about their home loan. If you're at least 62 years old, own your home, and live in that home as your primary residence, you may be eligible for this loan. You'll just continue to be responsible for property taxes, homeowners insurance, and general upkeep.
Interested in learning more about reverse mortgages? American Financing has you covered with various resources dedicated to this loan program. Check out why you should use a reverse mortgage, the benefits of a reverse mortgage, and whether this loan retires with you.
You can also call one of our mortgage consultants at (800) 910-4055.