Closing on a Refinance: What to Expect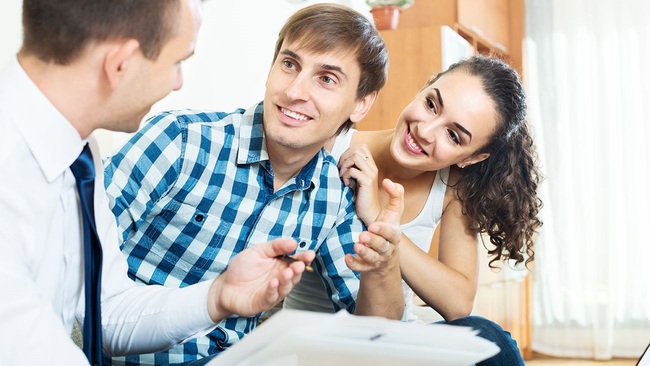 You've made the decision to refinance your mortgage. Maybe to lower your interest rate, or to get cash back. You may have even selected a shorter term, allowing you to own your home free and clear in less time. Regardless of your decision, it's an exciting time as you're about to start saving at least hundreds, maybe even one thousand dollars, a month. To be sure those savings start immediately, it's important you know what to expect during the refinance closing process.
Initial closing disclosure review
The initial closing disclosure is a written document from the lender notifying the borrower of loan terms, loan amount, projected payments, fees, and closing conditions. Legally, your lender must provide you this document three days prior to signing your loan documents. Use this time to ensure it's accurate. And, don't forget to bring it with you to the actual closing.
Sign loan documents
Unlike your home purchase closing, there are fewer people involved in a refinance closing. A closing agent — often a title company representative — and possibly a notary will be in attendance. This meeting can even be held in the comfort of your own home, should you be interested.
Curious about what to bring? Ask your mortgage lender, or download this checklist from the Consumer Financial Protection Bureau.
At this meeting, you'll sign documents such as the Final Closing Disclosure (closing costs, taxes, escrow, insurance, etc.). Once documents are signed, they'll be delivered to your lender for final review. If you're refinancing to receive cash, know that those funds will not be available for another three days after signing. This is a result of the refinance right of rescission.
Right of rescission
If you've read our mortgage loan closing process article, you'll know this is the stage where documents are signed and funds are collected and disbursed. This does not apply to investment properties or second homes. Unique to refinancing is a three-day right of rescission. This waiting period protects consumers under the Truth-in-Lending Act. It provides an "out" for the borrower should you change your mind last minute — assuming that "minute" falls within three business days after signing your mortgage.
Know that your lender will be required to refund any transactional costs within 20 days of your cancellation. Similarly, the borrower must also return any funds received. And most importantly, you will need to keep current on your existing loan since the refinance is no longer taking its place.
Funding and recording
Document recording occurs after the rescission period expires and your lender has confirmed funding. From there, you receive your funds within three to five days and the transaction is complete.