How the Mortgage Loan Closing Process Works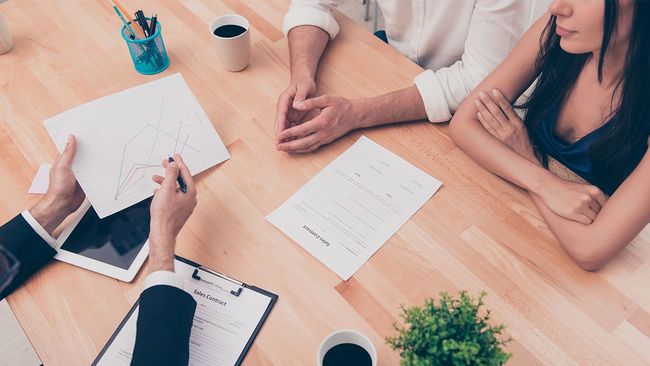 Pre-closing
After receiving the clear to close from your mortgage lender, you should confirm the loan closing date. An estimated closing date was probably specified in the sale contract, but a firm date needs to be set by you, the home seller, and your lender. You want to make sure the settlement takes place before your loan commitment expires and before any rate lock agreement (guaranteed terms of the loan) expires.
The settlement date also has to allow adequate time to assemble all of the required documentation. If repairs or property maintenance are a part of the lender's commitment, there must be time to complete them. The real estate agents and the lender are often the best people to coordinate the closing arrangements.
Closing process
The mortgage closing process (also called the mortgage settlement) is the final step in the home loan process.
At closing, you'll sign the mortgage loan documents, the seller will execute the deed to the property, funds will be collected and disbursed, and the closing agent will record the necessary instruments to give you legal ownership of the property. Settlement of a mortgage loan is a legal process, so specific procedures and requirements will vary according to state and local laws, but a general description of closing practices can help you through the process.
What to expect
Closing on a house and transferring ownership of a property is an involved process, so expect to set aside a few hours to verify loan documents and sign papers at the closing table. This process can take anywhere from an hour to several hours depending on the complexity of the transfer and who is involved.
In this final step, expect to:
Review every document in detail
Present cashier's check for down payment or closing costs
Sign the final mortgage loan documents
Take ownership of the property
What documents are needed
Though state and local laws vary, the mortgage loan settlement has standard legal documents and exhibits commonly required for a loan closing. Some of these will be your responsibility, while others will be the responsibility of the seller.
The following documents are typically required for closing a home loan: 
Title documents
Closing disclosure
Mortgage note
Homeowners insurance
and more -- depending on your property's location
Regardless if the documents are required by the state or lender, they should not be taken lightly. Some include criminal penalties for false information, and some may give the lender the right to "call" your loan, meaning the entire loan amount becomes immediately due and payable. So, take your time and ask questions if you need clarification.
Once everything has been signed and the closing agent is satisfied that all closing instructions have been completed, you are ready to close. Congratulations home buyer, you've finally become a homeowner!