When Should You Get FHA Streamline Cash-Out Refinances?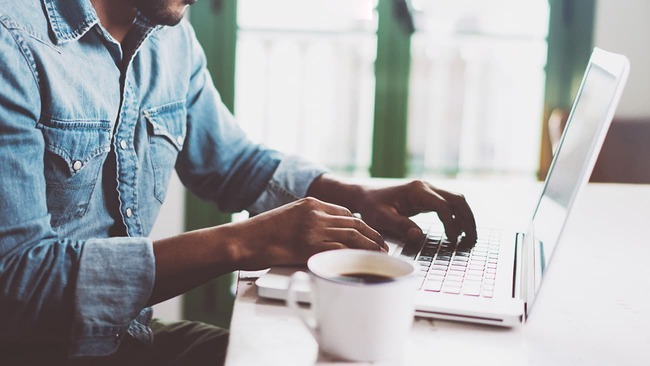 Published July 10, 2022
Refinancing your mortgage is all about timing, especially when you're comparing FHA streamline cash-out options. Finding ways to shorten your loan term, access cash, and get better interest rates are all big motivators. You'll likely find that some refinance options can potentially save you thousands of dollars. Many people start to seriously consider getting FHA streamline refinance cash-out mortgages for that exact purpose.
Homeowners might ask themselves two types of questions: When should I look into getting a streamline refinance on my existing FHA mortgage? For a non-FHA loan holder — how do I know whether to do a cash-out refinance and convert my non-FHA loan into an FHA mortgage? There are a few common reasons why you might refinance under FHA streamline cash-out circumstances.
FHA Cash-Out Refinance
You're looking for quick cash and can tap into your home's equity for necessary funds
You need cash for home improvements, but your credit score is low
You have long-term credit building goals
FHA Streamline Refinance
You're searching for a lower mortgage rate
Your current FHA monthly payment is too high
You're trying to save time by having less paperwork
Choosing between FHA streamline refinance cash-out mortgages can feel overwhelming. Even experienced homeowners should speak with a mortgage consultant. At American Financing, we have access to a wide variety of industry loans. We'll also take the time to review your finances and check which FHA streamline cash-out option makes the most sense for you. If you're ready to take the next step, get in touch and schedule a mortgage consultation.
What are the benefits of an FHA streamline refinance?
If you're considering an FHA streamline refinance, you may have heard people mention the benefits. A face-value benefit of the refinance is that an FHA streamline can lower your mortgage payments. You can also lower your rate if you get a streamline refinance on your existing FHA mortgage. As you decide between your FHA streamline refinance cash-out possibilities, consider additional FHA streamline benefits.
No home appraisal: The largest distinction when making FHA streamline cash-out decisions is whether you'll need to get a home appraisal. You can use your original purchase price for your home's current value if you get an FHA streamline.
Less required documentation: You will not need to show traditional verifications to get a non-credit qualifying FHA streamline. The greater flexibility means that a few personal scenarios can be true. You may still secure a refinance if you're not working, are without income, have low credit, or don't have home equity.
Mortgage insurance premium refund: You'll stand to gain some benefits if you choose to refinance before your existing loan's three-year mark. While you make FHA streamline cash-out decisions, remember that the FHA will provide you with a partial refund for your upfront MIP. Your refund declines in value after three years.
Review your existing FHA mortgage before pursuing a streamline refinance. You should always keep the long-term benefits in perspective. Gathering your documents so you know when you're eligible will save you and your family time.
How to get FHA streamline refinance cash-out mortgages
Applying for an FHA streamline refinance means that you'll need to find an FHA-approved lender. You'll also need to gather relevant paperwork. Despite having less documentation, homeowners need to present the following information:
A current mortgage statement: You must show your FHA streamline cash-out lender that you are up-to-date and consistent in covering your original FHA loan payments.
A current FHA mortgage note: The note will provide your current interest rate. It also offers proof of your ongoing payment.
Bank statements and homeowners' insurance: You'll need to provide two months' worth of bank statements. The statements help show that you have enough funds to cover any out-of-pocket fees, as needed.
Keep in mind that you cannot get a cash-out option when you get an FHA streamline refinance. Getting an FHA cash-out refinance is the only method of getting cash back when you close on your mortgage.
Should you convert a non-FHA mortgage into an FHA loan?
There are unique qualifications for FHA streamline cash-out loans. You must make payments on an existing FHA loan to qualify for an FHA streamline refinance. Alternatively, the FHA cash-out program is more flexible. You can refinance into an FHA loan from a government-backed home loan, such as a USDA loan or VA loan. You can also refinance from a conventional mortgage.
You should only get an FHA cash-out refinance if you're prepared for the possible drawbacks. Potentially discouraging factors may include:
Paying a monthly MIP for the loan's life
Only having access to 80% of your home's equity
Speak with a trusted lender, like American Financing, about all your FHA streamline cash-out options. What works for you now may not serve your long-term financial interests. 
Can you refinance with a low credit score?
Refinancing with low credit may be difficult, but it's not impossible. Get a credit report before you write yourself off about your refinancing chances. You may discover that your FHA streamline refinance cash-out options are stronger than you initially thought. If your credit score is low, the best ways to trouble-shoot are:
Checking your debt-to-income ratio

Boosting your cash reserves

Asking for advice from a mortgage consultant
The right lender can suggest accessible loan programs for individuals in your credit range. A lender may also offer reliable tips on how to improve your credit. At American Financing, our mortgage consultants can discuss your FHA streamline cash-out options during a scheduled 30-minute appointment.
We can also now accept mortgage applications for people who have credit scores of 500 or higher. The new range is another way for us to help more families achieve their homeowner goals. So, take a pause and consider your course of action. You can avoid making any long-lasting mistakes by not rushing into a new mortgage.