Teacher First-time Homebuyer Programs: What You Need to Know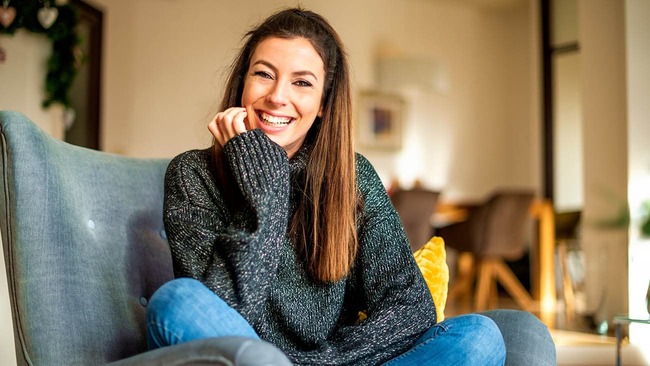 Published June 24, 2022
Educators searching for affordable housing have the option to pursue teacher first-time homebuyer programs. The programs can help make buying a new home easier if your salary is limited. Whether you're buying a house in the city or in the suburbs, explore all available choices before making an offer.
Many federal, state, and local programs offer beneficial housing discounts and ideal mortgage terms for teachers. Some programs also support first-time homebuyer teacher needs. To learn which ones you qualify for, you should:
Search for local down payment grants
Speak with a licensed real estate agent
Finding the right teacher first homebuyer program will likely raise some questions. Which teacher first-time homebuyer programs will make the most sense for your long-term financial goals? You may also ask yourself if one program is enough or if you'll need to get any additional assistance. At American Financing, we are eager to help clarify these and any other questions. Schedule an appointment with one of our trusted mortgage specialists to discuss your possible paths moving forward.
Common teacher loans for first-time homebuyers
Teacher first homebuyer loans support educators in a few ways. Some of the loans offer lower fees to teachers. Others provide down payment and closing cost assistance for educators. You should still be wary and do your research before you assume that all teacher mortgages offer genuine help.
Avoid any marketing ploys and make sure that a specialized home loan will actually assist you. You might save more money in some cases by avoiding teacher first-time homebuyer programs and sticking to standard mortgages. Even so, you should consider certain teacher programs.
Good Neighbor Next Door: A first-time homebuyer teacher can save as much as 50% on specific home purchases. The program offers a break on HUD foreclosure homes. It also exists specifically for homebuyers looking to live in a revitalization area. You must teach public school students between preschool and 12th grade. You must also plan to live in your new home for 36 months.
Teacher Next Door: The program connects educators to state and local homebuyer assistance programs. You can gain access here to grants rather than only loans. This program is one of the teacher first-time homebuyer programs that can offer first-time homebuyer help, down payment assistance, and no fees.
Fresh Start: If you're eager to buy your first home, reviewing your credit history is one of the first steps. Fresh Start is a helpful program if you've had problems with your credit in the past. It operates as part of Teacher Next Door and can identify your potential credit obstacles before you apply for a mortgage.
Down payment assistance programs: Many organizations offer assistance to prospective homebuyers. Federal, state, and local governments typically run the programs. Certain charities and nonprofits also run down payment assistance programs. Some DPAs distribute grants and plenty of them serve homebuyers regardless of occupation.
Pros and cons of teacher first-time homebuyer programs
Every first-time homebuyer teacher will decide at some point how they pay for their first home. Consider the benefits and drawbacks of specific teacher home loan programs while you review all your options.
Pros
Low down payment

More affordable closing costs

Homebuyer discount incentives

Available competitive interest rates
Cons
Not as extensive as standard mortgages

Down payment assistance may be a second property lien

Repaying the lien varies across different programs

Repayment terms and second liens can influence your interest rate
Striving for simplicity as a first-time homebuyer makes sense. You can always explore other mortgage options, like FHA home loans, VA home loans, or possibly a custom home loan. Teacher first-time homebuyer programs should make your experience buying your first home easier — not more time-consuming.
Strategies for first-time homebuyer teachers to secure loans
Whether you're applying for a teacher-specific home loan or an FHA home loan, there are standard qualifications you must consider. The requirements when you choose any loan often include:
Having a verifiable income: Keep track of your tax returns or pay stubs so that you can show them to your lender. Confirm how many years you'll need to show proof of income for any teacher first-time homebuyer programs. Working in different districts or schools is usually acceptable.
Affording the monthly payments: A first-time homebuyer teacher must be able to pay a home loan and any additional debts. You may secure better loan terms if you choose to pay down your debts before applying for a loan program.
Saving for the down payment: Speak with your lender about how much you'll need to save against your home's value. Keep in mind that certain loans have required fees when you close on your home.
Establishing a strong credit history: Your lender will review your credit history. Display consistency in paying your bills. If your credit score is low, speak with your lender about which teacher first-time homebuyer programs may accept it.
Proving your reliability as a first-time homebuyer teacher may take some time. Even if you're not ready for one of these loans now, you can always revisit them later.
More resources for teachers buying their first home
At American Financing, we can put you on the surest path to homeownership. Whether you apply for teacher first-time homebuyer programs or a standard loan, we'll assist you on your homebuyer journey.