What is the Max Cash Back on FHA Rate and Term Refinance Loans?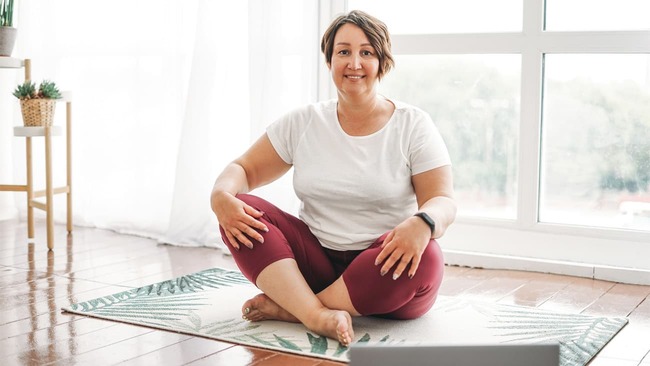 Published July 9, 2022
Homeowners looking to build equity may seek the max cash-back on FHA rate and term refinance loans for a few reasons. The max cash back at closing can be up to $500. A rate and term refinance has other criteria as well. The mortgage you're refinancing must be current for the month due. If you're considering an FHA rate and term refinance, make sure you meet these standard requirements. You should also consider whether your reason for refinancing is justified. Some reasons why you may refinance with the FHA rate and term option include:
Lower your interest rate: Keeping an eye on fluctuating interest rates is a good habit to develop. You may get the max cash back on FHA rate and term refinance loans if you qualify for lower rates. Review your credit score and check if your DTI ratio has improved from when you got your original mortgage. Getting an interest rate that's a fraction of a percentage lower than your current one may save you thousands of dollars in the long term.
Reduce your monthly payment: Refinancing your mortgage to a longer term will lower what you owe for your monthly payments. Make sure to consider how a longer term will affect the interest you pay. You may pay a significantly greater interest over a loan's life.
Adjust your loan's term length: You can choose to extend or shorten your loan's term when you seek max cash back on FHA rate and term refinance loans. Many people refinance to shorter terms. Getting a shorter term is the best choice if you're trying to own your home earlier.
Change your loan type: You may be able to use a rate and term to refinance an ARM into a fixed-rate mortgage.
The available rate, term options, and personal motivations differ for all homeowners. If you're ready to learn more about your choices, get in touch. At American Financing, we offer a variety of loans, including FHA loans.
What is a rate and term refinance?
Homeowners applying for a rate and term refinance may also see lenders referring to it as a "no cash-out" refinance. You can get better loan terms as a borrower and secure a $500 max cash back on FHA rate and term refinance at closing. The refinance loan can pay off the following:
Conventional, non-government-backed loans
Government-guaranteed loans, like VA loans
You'll receive the maximum cash-back amount once you close a rate and term refinance under a specific set of circumstances. The estimated closing costs must exceed the actual figure you will need to close on the loan.
Steps to get an FHA rate and term refinance
Applying for a refinance involves similar steps to when you applied for your first mortgage loan. If you discussed your options and determined that a rate and term refinance meets your needs, take the following steps.
1. Apply for a refinance
Submit an application to your lender when you're ready to pursue the max cash back on FHA rate and term refinance. You will need to provide your lender with certain financial documents. These will include your two most recent bank statements, two most recent pay stubs, and the two most recent W-2 forms. Gather all your documents early and confirm any others you'll need if you're a self-employed worker.
2. Secure your new rate
Review your Loan Estimate form after you've applied for your rate and term refinance. You'll be able to gauge your loan's fees and other associated costs. Check to see the lender requirements for interest rate locks. You can typically lock your rate for 30 to 60 days. If you want to lock the rate for longer on a max cash back on FHA rate and term refinance, you'll likely pay an extra fee.
3. Get an appraisal
Prepare your property ahead of time so that it's in the best possible condition for your appraiser. Remember that you're also allowed to attend your home's appraisal.
4. Review the closing documents
Compare your Closing Disclosure to your original Loan Estimate form. The closing document lists your principal balance, interest rate, and monthly payment. Check to guarantee that your rate and term refinance agreement is accurate. The document should reflect that you'll pay less each month if you have refinanced to a longer term.
5. Close on the loan
After your lender underwrites the max cash back on FHA rate and term refinance loan and you confirm its terms, you can close on the loan. Bring your photo ID, the Closing Disclosure form, and a proof of transfer for closing costs. You can ask any remaining questions during the closing.
Who is eligible for a rate and term refinance?
You'll need to fulfill certain eligibility requirements before applying for a rate and term refinance. Before you apply, review the following.
Credit score: It is possible that your credit score has slipped since you bought your home. Working to raise your credit score before you refinance will help you secure a better set of loan terms.
Home equity: Most max cash back on FHA rate and term refinance lenders require you to have at least 20% of equity within your home.
DTI ratio: The required DTI ratio can vary by lender. If you can get your ratio to 36% or lower, you'll likely have a satisfied lender.
Knowing the rate and term benefits, like lowering your mortgage payments and improving your terms, is important. You should still look at the big picture and any potential disadvantages. The drawbacks may include:
Not saving money with a lower interest rate
Not getting any advanced cash like with a HELOC or home equity loan
Next steps with American Financing
If you're interested in adjusting your loan terms, explore our Mortgage Refinance Calculator. Comparing your current mortgage with refinance options is a good first step before pursuing max cash back on FHA rate and term refinance loans. If you have any questions, call us at (866) 885-1083.