Buying a Home After Bankruptcy: A Step-by-Step Guide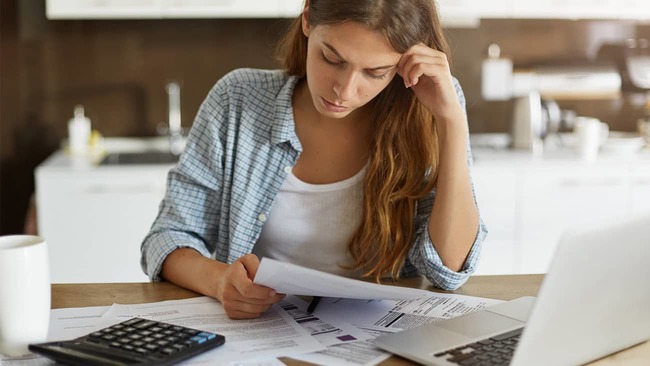 It's no secret that buying a house is part of the American dream. Homeownership allows you to build equity, enjoy predictable monthly payments, and benefit from tax deductions. Plus, thanks to various loan programs available, you can get pre-approved for a mortgage even if you don't have a great credit score. 
But what if you have a bankruptcy on your record? Can you really buy a home soon after your credit took such a major hit? Though every borrower's situation is different, you can eventually purchase a home after bankruptcy.
Continue reading as we answer some questions related to this topic.
Is it hard to buy a house after bankruptcy?
A borrower with excellent credit and no bankruptcy will have an easier time getting a mortgage than a borrower with poor credit and a past bankruptcy. So ask yourself if it's worth taking a few extra steps to achieve your homeownership goals. Trust us, while your patience might be tested on occasion, you will look forward to the day you finally move into your own home.
How long after a Chapter 7 can I buy a house?
If you're reading this, there's a good chance you've filed for Chapter 7 bankruptcy. It's during Chapter 7 that the court wipes away one's debt, leaving them with less than ideal credit. 
You will need to wait at least four years after your bankruptcy is dismissed or discharged before qualifying for a mortgage. Not sure you can wait for that long? Then look into requirements for government-backed programs such as FHA, VA, and USDA loans. You may be able to obtain a mortgage with one of these loans in just a few years following the discharge or dismissal of your bankruptcy.
Related: Buying a home as a single parent
Can you buy a house after Chapter 7 with a co-signer?
Yes, having a co-signer can improve your chances of getting a mortgage after a bankruptcy. But it's far from a sure thing. Since lenders typically use the lower credit rating of the co-signer and applicant, you could still be facing an uphill battle.
Let's say you do find a mortgage lender who's willing to proceed with your loan because you have a co-signer. In this case, it's important that your friend or family member understands the risks involved with co-signing your application. This person is basically responsible for making loan payments if you default at any point.
Something else we should probably mention — a co-signer and a co-borrower are not the same.
Buying a house after Chapter 13 discharge
Credit experts will tell you that a Chapter 13 bankruptcy looks better than a Chapter 7. Whereas a Chapter 7 bankruptcy eliminates all qualifying debts, Chapter 13 often ends with the person making regular payments to their creditors. It's also possible to keep your credit score intact after this type of bankruptcy. 
Unfortunately, those who have been in this situation will have to hold off on their home buying aspirations. The court requires you to wait a minimum of four years from your dismissal date before you can apply for a mortgage. If your Chapter 13 was discharged, the "seasoning" period is four years from your filing date and two years from your dismissal date.
How to get a mortgage after bankruptcy
Here's how to go about applying for your home loan.
Raise your credit score
Mortgage lending requirements are changing in large part due to the coronavirus (COVID-19). Folks who would've qualified for a loan just a few weeks ago are now running into trouble. This presents yet another obstacle for borrowers who went through bankruptcy.
Do your future self a favor and use this time to repair your credit. This means paying down high-interest debt (credit cards), becoming current with your bills, and disputing any errors on your credit report. The sooner you improve your credit score, the sooner you can acquire that coveted mortgage pre-approval letter. 
Write a letter of explanation
Mortgage lending is pretty much black and white — you either meet the loan requirements or you don't. That said, lenders are people too, and many understand the challenge of recovering from a bankruptcy personally. 
So why not write a letter of explanation to your lender? It should include details on why you had to file for bankruptcy and what you've done to take charge of your finances. Believe it or not, this letter could be the difference between being approved and denied for a loan.
Get pre-approved
Homeownership is well within reach at this point! Once you're pre-approved, you'll know just how much house you can afford and have a leg up on other prospective buyers. Pro tip: Be sure to have essential documents handy, including recent bank statements, pay stubs, and W-2's.
Start the conversation with a lender
Whether you're hoping to buy a home in a few months or a few years, know that it's worth the wait. This is especially true for those who have filed for bankruptcy in the past and may need to pause their home buying journey as a result.
Interested in learning more about qualifying for a home loan? Contact one of our dedicated mortgage consultants today.