Single Parent Home Loan Options & Home Buying Assistance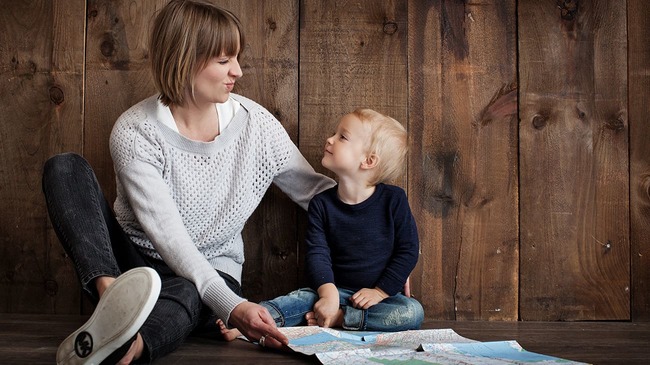 It's rough out there for single parents trying to raise their children and pay the bills. Add buying a home on top of all of it seems like an impossible feat. Many believe that it takes two incomes to finance a home. While this is not true, it certainly makes it easier to purchase a property. However, there are loan and assistance programs available for single parents. You just need to know where to look.
In many states, there are programs or subsidies that can assist single parents that fall under certain homebuyer categories. Though they don't have "single parents" in their name, they do include incredible benefits for this particular homebuyer. You can find these benefits marketed under first-time homebuyers, low-income buyers, and rural area homebuyers categories.
Another factor is location. It all comes down to what your state, county, city, or even local neighborhood has to offer. Make sure to keep this in mind when you're home buying.
If you're planning on getting a house for you and your kid (or kids), make sure to consider the following home loan and assistance programs for single parents.
Single parent loan options
The mortgage options below are commonly provided by most lenders.
Federal Housing Administration (FHA) loans are government-insured and relatively easy to qualify for. They're especially popular among first-time homebuyers — single or not. Some key benefits include a low down payment of 3.5%, flexible credit score requirements, and low monthly mortgage insurance. In addition, down payments can come from your savings or gifted money from a family member, up to 100%. The FHA program is excellent for single-parent families.
If you divorce your current spouse or become a displaced homemaker in any way, you could be a first-time homebuyer in the FHA's eyes again. To be eligible for this benefit, the only primary residence you have ever owned must be with your former spouse.
Single service members, veterans, or surviving spouses could be eligible for Veteran Affairs (VA) loans. VA loans offer a variety of money-saving benefits and services that attract many borrowers. For qualified borrowers, you can expect no down payment, no mortgage insurance, low-interest rates, and more. The VA can even help struggling borrowers in the event of foreclosure. There are also additional benefits available to service members that experienced a work-related disability. VA loans make homeownership more affordable for single moms and dads.
The United States Department of Agriculture (USDA) offers a variety of loans to help low- to moderate-income homebuyers in rural areas. But "rural" can be a loose term because many of the programs are offered in regions surrounding metropolitan cities. Many of these USDA loans have very low interest rates and don't require a down payment. Borrowers can get 100% financing, and the mortgage insurance premium is lower than that of FHA typically. USDA loans do have maximum levels of income, but most single parents usually fall below income limits since they do not have a dual income.
What to know: Buying a house with a friend
Single parent assistance programs
One of the best resources for homebuyers is the U.S. Department of Housing and Urban Development (HUD). Your local HUD office has resources and housing counselors that can help single parents find housing options. A housing counselor can answer your questions about the home-buying process, obtaining a home loan, and more. He or she may also be able to tell you about local home buying programs, including some lesser-known programs that you might not otherwise hear about. Try finding a HUD-sponsored housing counselor near you.
HUD also offers a variety of programs to assist individuals to obtain homeownership or rent subsidies for decent housing. Assistance like the Housing Choice Voucher (HCV) homeownership program. It allows families that are supported under the HCV program to use their voucher to buy a home and receive monthly assistance in meeting homeownership expenses. To participate, you need to meet specific requirements that range from employment to income so do your homework when researching any program.
Turn your homeownership dreams into reality. There are several single parent home buying programs and assistance available to help you. Whether you're trying to find affordable housing or qualify for a mortgage, you have options.