COVID-19: Mortgage Lending Changes and What They Mean for Borrowers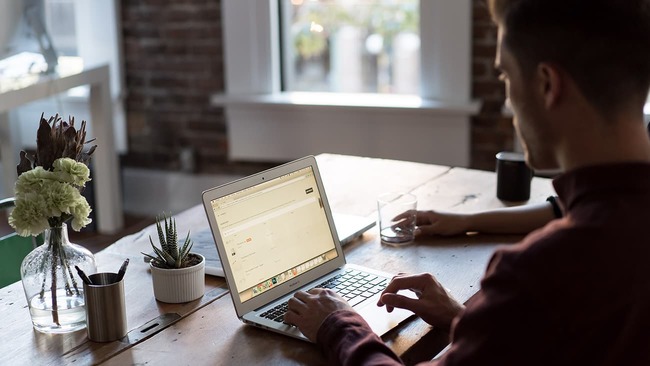 It's been a roller coaster ride for the mortgage industry since the start of the COVID19 pandemic — and that's putting it lightly. Borrowers saw incredibly low rates increase by nearly a full point in a matter of weeks. Granted, interest rates leveled out shortly thereafter and remain favorable for borrowers.
So then why are mortgage experts concerned about the industry if rates are still low? It all ties back to the coronavirus, also known as COVID-19. Things are changing with mortgages, whether it be credit score requirements, loan program requirements, or loan program availability.
We've put together this FAQ page to help people understand the changes and know their loan may be impacted.
What's the difference between forbearance and deferred payment?
Maybe you've reached the point where you can't make your mortgage payments. So you look up ways to avoid foreclosure and come up across two options: forbearance and deferred payments. Contrary to popular belief, these are not interchangeable and can have totally different impacts on your financial situation.
Payment deferment is just like it sounds. You put off a payment until a later date so you can have some immediate relief.  
While it technically involves payment deferment, mortgage forbearance is more complicated. Say you spoke with your loan servicer and agreed to a 90-day forbearance period. The good thing about mortgage forbearance is that you can remain in your home even though you can't make your regular payments. 
What a lot of borrowers don't realize, though, is that they must pay back the full amount at once or increase future payments when their forbearance period ends. Not surprisingly, these programs are often more detrimental than helpful to buyers.
Please be aware that American Financing is not a mortgage servicer, so we do not collect your payments nor do we have the ability to grant you forbearance or the option to defer payments. Please contact your loan servicer for further direction. Those who do choose forbearance may not be eligible to refinance for a year.
*Note that the rules for mortgage relief due to COVID-19 may be different. It also depends on who is backing your loan, such as Freddie Mac or Fannie Mae.
How did COVID-19 affect the mortgage industry?
We'll try to be as succinct as possible with this question. You may remember looking at your retirement account in February and seeing a sharp decline in performance. It was at this time that the coronavirus started to spread rapidly, causing investors to rebalance their portfolios to bonds and mortgage-backed securities (MBS).
In a domino effect, mortgage rates dropped to historic lows and lenders were flooded with refinance applications. Unfortunately, some lenders struggled to keep up with the workload and had no choice but to raise rates. The simultaneous funding and selling of MBS proved to be disastrous for secondary markets and the industry as a whole. Such dropoff in Mortgage-Backed Securities led to a 1-2% rate increase in just several days.
Then came the social distancing orders. While the nation worked to stop the spread of COVID-19, millions of Americans were suddenly without a job as businesses closed and organizations laid off employees. Analysts quickly realized that homeowners without steady employment would struggle to stay current with their mortgage payments.
We're going to stop here. The one positive thing worth sharing in this response is that we expect the Federal Reserve to keep rates low for the foreseeable future. Don't be surprised if the real estate industry leads the road to recovery once the current wave of COVID-19 passes.
How will the credit score changes impact my loan?
More than 10 million Americans filed jobless claims in the last three weeks — and that is only going to increase. The widespread layoffs and reduced wages have investors questioning how borrowers will continue to make their mortgage payments. It's why lenders are implementing stricter program requirements, including higher credit scores.
What does this mean for you? Depending on your credit score, your loan may be paused or dropped completely. Keep in mind that these changes apply to government loans such as FHA, VA, and USDA loans. 
Just because you might not meet the credit requirements any longer doesn't mean you can't raise your score. Consider using this time to dispute any errors on your credit report and pay down debt. You can protect your finances, even amidst a pandemic. 
What other changes to loan program requirements should I know about?
The industry is also making changes to loan-to-value requirements. In short, LTV compares the size of your mortgage to the home's value. The new underwriting guidelines make it unlikely that lenders will move forward with high LTV loans. 
Note: From what we've found, Fannie Mae and The Mortgage Reports have the most recent LTV and credit score info.
Which loan programs are no longer available during this time?
Many alternative loans, known as "non-QM mortgages," are on hold. These include jumbo loans, bank statement loans, and high debt-ratio loans. We encourage borrowers who were recently approved for a non-QM mortgage to contact their lender for further guidance. 
How can I get verification of employment if I'm not working?
Think back to when you first applied for a mortgage and you provided income documentation such as pay stubs and W-2s. Your lender will want to make sure you're still employed right before closing with a verification of employment. But what happens with your mortgage if your workplace shut down or you were let go because of COVID-19?
The good news is that Freddie Mac and Fannie Mae will temporarily relax standards for VOE and property appraisals. So get in touch with your lender and see if there's a way you can move forward with your loan.
It's also worth mentioning that being laid off and being furloughed are not synonymous. According to HuffPost, a furlough is "a mandatory, temporary unpaid leave." Someone who is laid off is no longer associated with their employer nor on their employer's payroll. 
How are appraisals being done now?
Lenders are shifting from in-person appraisals to desktop appraisals. Whereas a traditional appraisal relies on an inspection of the property, a desktop appraisal focuses on public records and multiple listing service information to gauge a property's value. 
Drive-by appraisals are fairly common these days due to COVID-19. That said, investors are requiring in-person inspections where a cash-out refinance is involved.
Borrowers should know that alternative appraisals are only available on certain loans. Check out this article from The Mortgage Reports for more information.
Are in-person closings still happening?
Not as much right now. Title companies throughout the country are offering a drive-thru closing option to home buyers. Some lenders are discussing the possibility of hybrid e-closings and drive-by notaries with borrowers. The National Association of Realtors (NAR) explains that not all states are on board yet, which is why you should ask your title company about possible alternatives.  
What should I do if I want to buy a house?
Many Americans wanted to close on a house this spring. Frankly, you still might be able to if things start returning to normal in the coming weeks. But if you lost your job or can't work for a while due to illness, it may be best to delay your home buying efforts.
Would I benefit from a refinance?
There are a number of factors to consider with a mortgage refinance at the moment. If you feel good about your job and have excellent credit, you may benefit from historically low rates. 
Before you get started, be sure to consider how long you've been in your home and how much longer you plan to stay. Then, give a mortgage refinance calculator a try. See what your potential cost savings will be. If the numbers look good, give a mortgage consultant a call to see if you qualify under the market's new loan requirements. 
The timing right now works out fairly well given many of us are receiving a stimulus check soon. That kind of money can likely cover the closing costs of your refinance. 
The bottom line
The above lending changes make it difficult for some borrowers to qualify for a mortgage. What's more, lenders can't do much about it. But don't let this news get you down — it's still possible to refinance. 
Take a few minutes out of your day and call our dedicated mortgage consultants at American Financing. You'll get a free mortgage review and you could save up to $1,000 a month. You've got nothing to lose.