How Veterans Can Benefit from a VA Refinance into a 15-year Fixed Term Mortgage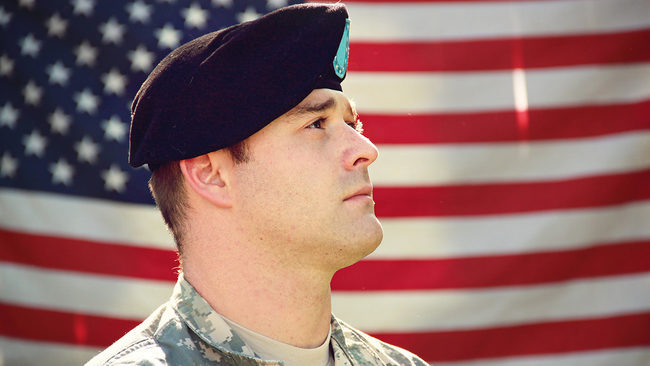 Published April 2, 2022
Eligible borrowers interested in a VA refinance 15-year fixed term are eager to build equity and own their homes outright. Many military homeowners will find a VA home loan more attractive than a conventional mortgage. Veterans, active-duty military, and qualified surviving spouses can qualify for VA refinance rates 15-year fixed on their homes. Additionally, you won't need to make a down payment, you won't need mortgage insurance, and the federal government guarantees the loans. Interest rates are often lower than conventional mortgages, making this an attractive option for U.S. veterans.
Still, weighing your options is essential before making any mortgage refinance decision. Familiarize yourself with some of the basic VA mortgage loan facts, like:
Default VA mortgage loan terms are 15- or 30-year mortgages.

VA refinance 15-year fixed loans generally offer lower interest rates.

The VA doesn't set mortgage loan rates or regulate them.
Knowing about available 15-year refinance options for veterans is the first step when deciding whether you should refinance your existing loan. The next crucial step is evaluating your finances. You can better understand if you qualify for a VA loan by doing a careful review. You can also see how a 15-year rate benefits your long-term financial and homeowner goals. Let us know if you're unsure how a VA refinance can support your financial goals. We'll walk you through your options. 
Who qualifies for VA refinance rates 15-year fixed terms?
You must meet the VA's minimum service eligibility requirement to qualify for a VA loan. For example, homeowners looking to refinance into a VA loan must have a valid Certificate of Eligibility and meet a lender's income and credit standards. You may be eligible for a VA refinance 15-year fixed loan if:
You served for 90 days consecutively in active service during wartime.

During peacetime, you served in active service for 181 days.

You served for six years in the National Guard or Reserves.

Your spouse was a service member who died in the line of duty. You may also qualify for a loan if their cause of death was linked to a service-related disability.
Even if you don't meet these basic requirements, you may still qualify for the loan program if:
The military discharged you due to hardship, reduction in force, or government convenience.

The military discharged you based on a medical condition or service-related disability.

You served a minimum of 21 months of a two-year enlistment before an early-out.
The best way to know if you're eligible for a VA refinance 15-year fixed loan is by speaking with one of our mortgage consultants. Speak with our consultants by calling us at (800) 910-4055 or by completing an online application.
Can you refinance from a conventional loan into a VA loan?
It may come as a surprise, but qualifying veterans with non-VA home mortgages can refinance into a VA loan. The ability to refinance from one loan type to another is one VA loan benefit. However, for VA streamline refinancing, homeowners can only do a VA-to-VA transaction. VA mortgages can also refinance into other types of loans, such as FHA and conventional mortgages.
If you're looking to secure a VA refinance 15-year fixed loan, there's no need to worry about these transactions being less common. Opting to refinance to a VA loan from a conventional loan is both possible and ideal, especially if you want to prioritize building wealth and equity.
Why are VA refinance rates 15-year fixed ideal?
Military homeowners in the process of refinancing can work toward owning their homes faster with a fixed 15-year VA-guaranteed mortgage. You can pay off your loan in half of the time it would take you to pay off a 30-year loan. Solidifying a shorter term also typically lets you get lower interest rates.
Veterans can further benefit from a VA refinance 15-year fixed mortgage by building equity faster. Building equity on your home can provide you with greater future refinance options. You may qualify for additional cashback if you decide to pursue a cash-out refinance later on.
Accumulating equity as a veteran is important for another reason. Equity can serve as a cushion in the event of an unforeseen emergency. Here are a few reasons why you might want to tap into your home's equity. 
You have uncovered medical costs. Using your home equity is a significant decision. Medical and dental bills may leave you with overwhelming payments that exceed what you can pay using your regular income. These are the moments when having greater equity through a VA refinance 15-year fixed mortgage can benefit veterans.
You have significant home repairs. You will need to immediately address home repair concerns that involve electrical work or blown water heaters. You may find that they are expensive repairs outside of your allotted monthly budget.
You need to repair or replace a car. Carefully consider whether it's worth tapping into your home equity for any car repair costs. You can explore other loan options that may make more sense.
You are balancing legal expenses. A lengthy divorce or drawn-out civil or criminal trial can drain your finances. Using the home equity you established with a VA refinance 15-year fixed mortgage can provide some financial leverage.
It's important for veterans to build wealth and assets. Recently returned service members can rely on the assets as they settle into the next stage of their lives and pursue new opportunities.
How 15-year fixed loans differ from ARMs
Choosing between a fixed- and adjustable-rate mortgage comes with its respective benefits. Fixed-rate mortgages offer greater predictability and stability for homeowners. You can manage your money once you get your mortgage, knowing that your housing payments are stable.
Alternatively, a 15/15 ARM is an increasingly popular mortgage option. The ARM is a 30-year loan, but the interest rate remains fixed for the first 15 years. So if you don't plan to live in one home for long, ARMs can provide cheaper means to buy a house.
Speak with a mortgage consultant to determine if now is the time to get a VA refinance 15-year fixed mortgage. We can help you can weigh together any benefits and drawbacks. Even if the timing isn't ideal now, you may find that you can get the loan in a few years' time.