What is the NMLS Number for Mortgage Lenders & What It Means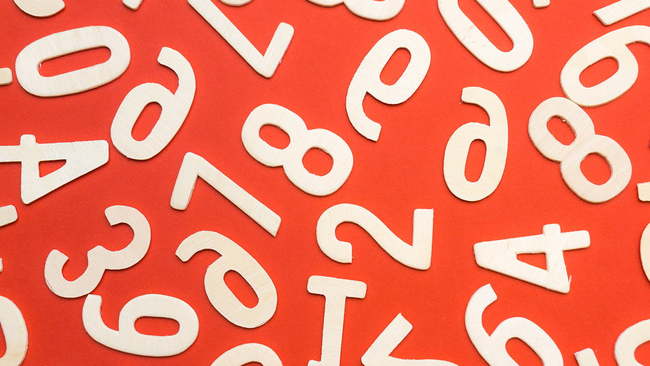 January is a great time to start the mortgage application process. Whether you're looking to buy or refinance in 2022, you'll be working with a loan officer. This person should be honest, dependable, and qualified to find the right loan program for your needs.
Keep in mind, not all lenders are the same. That's why it's important to verify something called an NMLS identification number. Doing so not only provides peace of mind, but can also prevent you from making a terrible mistake.
Let's take a closer look at the NMLS number and what it means for you, the consumer.
Defining an NMLS number for loan officers
We're willing to bet you've heard and seen at least a handful of ads for mortgage lenders. Look back at the last email you received from a loan officer. In addition to their primary message and contact information, you'll also find their NMLS number.
The same holds true when you hear an ad for a mortgage company on the radio. Once the speaker finishes up with their talking points, they quickly run through the legalese, which includes NMLS consumer access. So what exactly does this number mean and why should borrowers care about it?
According to the NMLS Resource Center, "The NMLS Unique Identifier is the number permanently assigned by the Nationwide Mortgage Licensing System & Registry (NMLS) for each company, branch, and individual that maintains a single account on NMLS." In simpler terms, a mortgage officer must go through the process of obtaining an NMLS number in order to offer a loan. The number then follows them throughout their career once they have one.
NMLS, which stands for Nationwide Mortgage Licensing System, originated in 2008 when the Secure and Fair Enforcement for Mortgage Licensing Act was passed. The SAFE Act, as it's known today, requires loan officers to be licensed according to national standards. Consumers now have the ability to compare background, credentials, and other relevant information regardless of where their mortgage officer conducts business.
Why it's important for consumers
Even today, there are a lot of dishonest lenders who prey on consumers. The NMLS system provides the information you need to choose the right lender for your situation. If a loan officer you're considering dealt with legal issues in the past, you'll be able to see the details by visiting the NMLS website and entering their number.
Here are some steps a lender must take to get licensed and an NMLS number, according to Loan Officer License Information:
Maintain a license in good standing

Not have a felony conviction for the previous seven years

Never have a felony conviction relating to a financial crime

Provide a credit report to show personal financial responsibility

Keep up with mandatory education classes annually
As someone who's preparing to buy a house or refinance, the last thing you want to do is work with a sketchy loan officer. Save yourself the headache and take the few minutes to check their information on the NMLS website. Who knows? You might find that their license was recently suspended or that they were convicted for money laundering or fraud.
When it must be used
Ask two loan officers about NMLS ID use and chances are you'll get two different answers. While one mortgage company may use their NMLS number in all advertisements and social media messaging, another may only use it sporadically. Pro tip: If you come across a lender who doesn't have an NMLS number, remove them from your list of candidates.
A look into the Consumer Financial Protection Bureau
The Consumer Financial Protection Bureau, just like the SAFE Act and NMLS system, was put in place to protect consumers. From discovering unfair practices to enhancing financial education, the CFPB equips consumers with the tools and information they need to make smart decisions. This organization prevents companies from playing by different rules, making comparison shopping easy in the financial market.     
How to protect yourself against predatory lending
It's worth mentioning that predatory lending still exists even with the increased effort of consumer protection in recent years. Here are a few things you can do to avoid being another victim of loan fraud: 
Attend a homeownership education course

Never make a false statement on a loan application, as such a mistake may result in criminal penalties

Walk away if you are pressured into what seems like an unfavorable loan program 

Never sign a blank document, as a dishonest lender may go back and add information once they have your signature

Read everything carefully and know the important questions to ask a mortgage lender