Should You Save for a House or Pay Off Debt?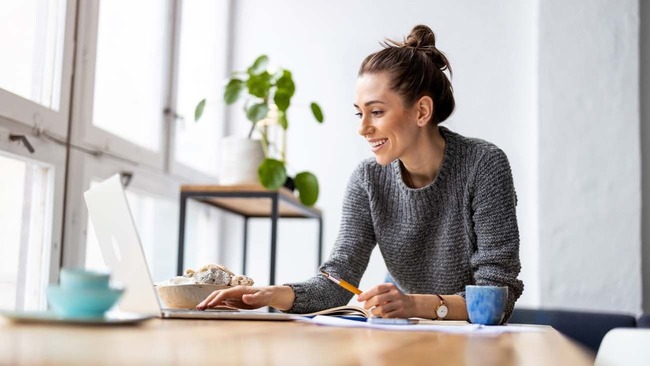 It's a question many of us are asking right now: 'Should I save for a down payment on a house or pay off debt?' While some financial experts recommend eliminating debt balances before even thinking about becoming a homeowner, others suggest building equity as soon as possible. So, which financial goal should you strive for first, and can you work toward both milestones simultaneously?
Continue reading as we look to answer those questions. 
Start with an emergency fund
Emergencies happen to all of us at some point. Whether it's a flat tire, hospital visit, or temporary loss of income, you need a buffer to stay afloat. Consider your circumstances and develop a plan to stash at least $1,000 in a separate account.
The work doesn't stop there, though. We learned how quickly the world could turn upside down from the pandemic, especially with a family's financial situation. Do what you can now to weather the next storm by building an emergency fund covering three to six months of expenses.
Remember that saving money becomes much easier once you make a monthly budget. The 50/30/20 rule, for example, allocates 20% of your after-tax income to savings. You can also accelerate your savings goal by cutting unnecessary expenses and increasing your income.
Review your debt
Now you're ready to shift your attention to debt. Take stock of all forms of debt, including car loans, personal loans, student loans, and credit card balances. It's critical to know where you stand with debt, even if you're struggling with it.
Next, choose a repayment strategy that works for you. You could opt for the snowball method and wipe away the lowest debt balances. Alternatively, many folks target credit card debt right away since it often carries the highest interest rate and, in turn, saves them the most money.
We get it — paying off credit cards and payday loans isn't as fun as saving for a house. But be mindful that every one of these payments improves your pre-approval chances. Mortgage lenders are more willing to do business with borrowers who have their debt under control and can handle a home loan and other costs associated with buying a house.
Account for other financial goals
Paying off debt and saving for a house probably aren't the only things on your to-do list. Take a moment to think about your retirement funds. Are you at least contributing enough to get the match through your employer?
If the answer is no, your nest egg may be nonexistent. Don't let that happen! Take advantage of the power of compound interest by setting aside funds every pay period for your golden years, even if you're mainly focused on building a down payment and getting rid of debt.
Then there's the fun stuff like vacations and new hobbies. Don't forget to budget for these special moments as much as you may work to attain your financial goals. Not to mention, dedicating 100% of your time and energy toward money-related milestones will quickly lead to frustration and burnout.
Understand real estate trends in your area
Where are you looking to buy a home? More specifically, what are the current market trends in the area? Spend some time looking at home prices and how they could change over time.
It may not make sense to focus solely on a down payment fund when you know it'll take years to buy a home in a higher-priced location. You could be better off ditching all of your high-interest debt first and freeing up additional funds for a home purchase. That said, if it costs less to own than rent, you could choose to tackle your debt after becoming a homeowner.
Find a balance that works for you
Let's revisit our original question of whether you should save for a house or pay off debt first. The answer is: it depends. Everyone views their financial goals differently, so it's important to assess your situation before deciding what's best for you.
There's nothing wrong with balancing paying off debt and saving for a down payment. Are we saying you should earmark 50% of your available funds for debt repayment and the other 50% for your down payment? Not necessarily.
You can finance your dream home without having to come up with a 20% down payment. As we mentioned above, lenders care more about your debt management, income history, and credit score than a sizable down payment.
So, with home prices on the rise just about everywhere, why not own a home sooner than later? Call American Financing today and let one of our salary-based mortgage consultants talk to you about custom loan options that fit your budget.