10 Predatory Lending Signs and How to Avoid Being a Victim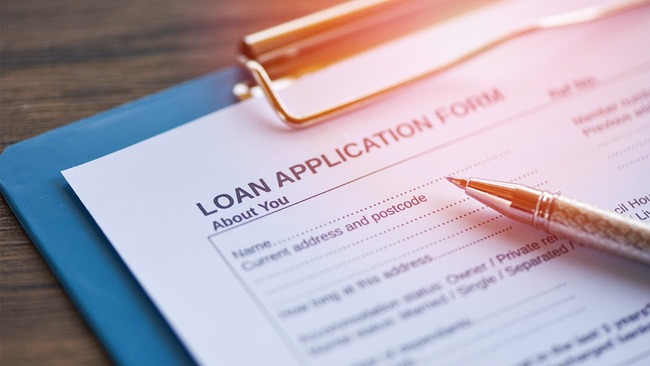 In simple words, predatory lending is an unfair practice that makes it difficult for borrowers to repay their loans. Usually, predatory lending involves high interest rates, excessive fees, hidden and undisclosed terms, etc. In the case of a mortgage loan, when a borrower can't repay the loan amount, the property is foreclosed, or the borrower may even need to file bankruptcy.
Predatory lending was one of the prime reasons for the economic recession of 2009. Unfortunately, predatory lending practices have not stopped since then. Therefore, you need to be a smart consumer to avoid being a victim of predatory lending.
These are a few predatory lending signs you need to be aware of while shopping or taking out a home loan.
Loan offers through the mail
You may get loan offers over the phone or through the mail. But rarely will these come from reputable lenders. So, if you receive a phone or mail offer, it might be from an unlicensed lender.
The lender charges more than 3% fees
Usually, you need to pay 'points' or 'discount points' to the lender for taking out a loan. However, it should be within 3% of the overall loan amount. So, if the lender is charging more, it is a red flag.
The loan comes with a high rate of interest
Beware of loans that come with high interest rates, especially three-digit interest rates. This is a sure sign of predatory lending. It will trap borrowers into a cycle of debt, which is difficult to come out of.
Complaints against the lender
Just as you research reviews before buying anything, check out reviews about your lender before obtaining a loan. Check online whether or not your lender has a satisfied clientele. Beware if there are countless complaints since it is a sign of predatory behavior.
The loan comes with a prepayment penalty option
It is better not to opt for a mortgage loan with a prepayment penalty. This means you need to pay a fee if you want to repay your loan early. You will have to pay this fee even if you want to refinance for better terms and conditions on your loan.
Such an option can prevent you from paying back your loan early, even if you can. As a result, it will reduce the benefits of refinancing.
The lender promises to modify terms and conditions in the future through refinancing
Stay alert if your lender tries to convince you that future refinancing will solve any problem. This is a strategy of predatory lending to sell bad deals to borrowers. It is always better to shop for a loan, compare the terms and conditions, and opt for the most suitable one that you can manage comfortably over the entire loan term.
You can use mortgage calculators to check out your home loan affordability. Additionally, stay away from repeated refinancing. You pay more by repeatedly switching from one loan to another.
Not considering taxes and insurance into the mortgage payment cost
Your lender may not include the cost of insurance and property taxes in your monthly mortgage payments. Check out beforehand whether or not your mortgage lender has created an escrow account for these unavoidable costs. A predatory lender may want to make the loan lucrative by not including these costs into your mortgage payments.
Later, you will be shocked when your monthly home loan payments increase. Therefore, talk to your lender and ask whatever questions come to your mind before making a decision.
Making a false statement on your loan application
Do not make any false statements on your mortgage loan application, no matter who suggests you do so. You should know that giving out wrong information on a mortgage application is considered to be fraud. It may include overstating your income, not disclosing your existing debts, and so on. You may also have to face criminal penalties.
The lender offers a loan without checking your creditworthiness
It is a sure sign of predatory lending if they don't check your creditworthiness before offering you a loan. Lenders usually check your creditworthiness to be sure you'll be able to repay the loan by making on-time loan payments. A lender may also request your bank details for a convenient automatic payment option.
If you agree to it, the lender may end up using your bank account as an ATM. Do yourself a favor and stay away from this.
The offer is too good to be true
Ultimately, trust your instincts while taking out a mortgage or any other loan. Beware if the terms and conditions on a loan are too good to be true. Be practical.
Make sure you read the terms and conditions carefully before you make the decision. You may overlook a hidden clause if you don't read carefully. Do not sign anything which you don't understand.
It is always better to get help from an attorney specializing in real estate law. They can review your loan agreement and explain to you what you're signing.
If you can't afford an attorney, you can approach a HUD-approved counseling agency. They can review your documents and refer you to an attorney who can help you for free or at a very low cost. By doing so, you will feel confident that you are not a victim of predatory lending while buying your dream home.
Bio: Lyle Solomon has considerable litigation experience and substantial hands-on knowledge and expertise in legal analysis and writing. Since 2003, he has been a member of the State Bar of California. In 1998, he graduated from the University of the Pacific's McGeorge School of Law in Sacramento, California, and now serves as a principal attorney for the Oak View Law Group in Rocklin, California.