How to Unfreeze Your Credit Report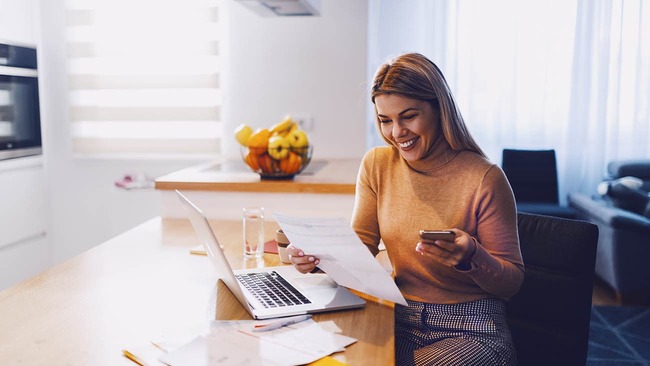 If you've ever gone through the process of obtaining a loan, you know that lenders typically want to check your credit before moving forward. Doing so helps them understand your track record of maintaining debt. Higher scores usually tell a lender you're using credit responsibly and paying bills on time.
One potential downside of regularly using credit, though, is that you expose yourself to identity thieves. These criminals only need a portion of your data to open new accounts, take out various loans, and file tax returns in your name. As a result, many consumers are doing everything they can to mitigate the risk of identity theft, including freezing their credit.
But don't assume that a credit freeze will be a long-term solution. Like many financial tools, it has its advantages and disadvantages. Plus, if you decide to freeze your credit, you'll almost certainly have to unfreeze it when you need to apply for a future loan.
What is a credit freeze?
A credit freeze lets you restrict access to your credit reporting file. During the freeze, you nor others can open a new credit account in your name. A credit freeze temporarily limits your ability to qualify for a mortgage or another loan, but it provides an extra layer of protection from identity theft.
According to the Federal Trade Commission, consumers can rest assured that a credit freeze won't keep them from applying for or accepting a job, renting an apartment, or buying insurance. It's worth mentioning that some institutions can still see your report while a freeze is in place, including creditors of current accounts, select government agencies, and companies you may use to monitor your credit file. Remember that a credit freeze mitigates your risk of future identity theft without affecting your credit score.
Is freezing your credit a good idea?
Pros
It gives you peace of mind - The last thing you want is to have someone gain access to your credit report and open different fraudulent accounts in your name. You'd have to spend countless hours trying to remedy the situation, all while knowing this person will continue to take advantage of you for as long as possible. As mentioned above, freezing your credit offers additional protection from identity thieves.

It has no impact on your existing credit accounts - Another benefit of a credit freeze is that you can continue using existing credit accounts. So, if you're expecting an upcoming large expense and need to pay for it with a credit card, you can do that without worrying about your credit freeze. Your credit score won't be affected, either.

It's an easy process - The three national credit bureaus (Equifax, Experian, and TransUnion) are required, by law, to have information on their website to help consumers with credit freezes. You can choose to complete the process online or over the phone. You'll find that while freezing your credit requires a bit of time, it's a fairly straightforward journey.
Cons
You could still become a victim of identity theft - Unfortunately, there's no guarantee with a credit freeze. Identity thieves can still go after other personal information, such as credit cards and Social Security numbers. That's why experts recommend purchasing identity theft protection and regularly monitoring accounts. 

You must contact each credit bureau individually - The FTC doesn't offer a way to freeze and unfreeze your credit with all three bureaus at once. You'll need to contact one bureau at a time and follow their specific instructions accordingly. Making this effort over and over could grow cumbersome if you want to open a new line of credit or apply for a mortgage.

Lifting a credit freeze takes additional time - Unfreezing your credit isn't automatic like flipping a switch. Consumers must wait at least an hour for their reports to be available if they complete the process online and up to three business days if they request to unfreeze their credit over the mail. In turn, you might have to do some planning before unlocking your credit.
Are there costs involved?
There's no cost to freeze and unfreeze your credit at all three credit reporting companies. However, according to the Consumer Financial Protection Bureau, this federal law doesn't apply to anyone requesting your credit report for tenant screening, employment, or insurance reasons.  
How to unfreeze your credit
Once you decide that a credit freeze is no longer necessary, you'll need to unfreeze your credit. The process is similar in that you must contact each bureau individually online, via phone, or through the mail. Unfreezing your credit report makes your files available to creditors, so you can get back to applying for credit cards, car loans, or home loans.
Per Experian, consumers have two options for unfreezing their credit. Scheduling a temporary thaw allows creditors access to your file for a specified time, then restores the freeze once the scheduled period ends. You can also choose to unfreeze your credit permanently, which leaves your files open until you request another freeze.  
When should you unfreeze your credit report?
It's imperative to unfreeze or unlock your credit report before applying for a credit card or loan. Remember that a lender can't access your report to review your financial history if there's a freeze. Without the ability to review this info, your lender will deny your application.
The other instance where it's beneficial to unfreeze your credit report is before looking for a house or an apartment. Landlords and mortgage lenders want to verify that you have a strong credit history so they can feel confident you'll keep up with payments.  
How long does it take to unfreeze credit?
Again, it depends on your request in the first place. Those who opt to unfreeze their credit online or over the phone can complete the process within an hour. However, mailing your request means you'll likely have to wait several business days.
Learn about low credit mortgage options
At American Financing, we've made it easier to qualify for a mortgage with less than perfect credit. Our mortgage consultants can now help you get into a home loan with a score as low as 500. We even offer a service called Credit Care if you're just shy of meeting the requirements and need tips for cleaning up your credit or boosting your score. 
Ready to get started? Call (800) 910-4055 to learn more about Credit Care and low credit mortgage options.