7 Reasons for Choosing a Real Estate Agent Instead of FSBO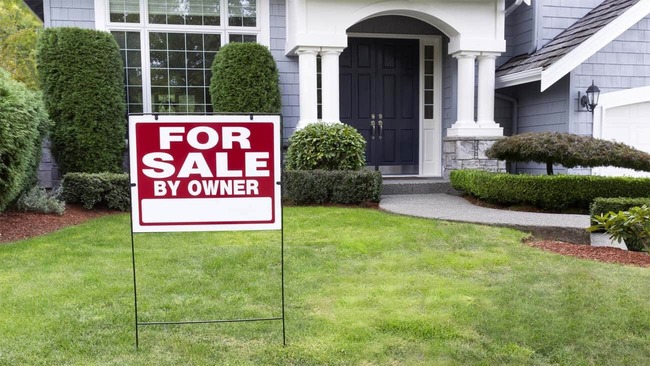 The real estate market is complex and highly competitive in today's time. You might not want to take the DIY approach for selling your home due to several reasons. Well, you might be thinking of saving some money by not including an agent in your sale deal.
Putting your home on sale as an FSBO (for sale by owner) property might seem a great way to save some bucks; however, it might cost you more than your expectations. Whereas, having a real estate expert on your side can be cost-effective as they can guide you on how to sell your home at the best price in a legitimate and hassle-free manner. Hence, let's discuss some of the core reasons to choose a real estate agent instead of listing or selling your home as an FSBO.
Ways a real estate agent might be better than FSBO
1. Get the best possible price for your home
As an owner, you aim to sell your home as fast as possible so that you can move to the next property you have planned to purchase. But are you really aware of the actual worth of your home on the marketplace? If not, here comes the need to look for a real estate agent.
Yes, they are well-versed with the fact-based home sale process that includes looking into recent sales in your area, comparing them with your home, and determining a fair price for it. If you choose an experienced agent, they can help you set the best possible price for your home sale in your region.
2. Keep emotions out of the sale
For owners, the entire process of selling their home can become emotional the day they start getting rejections or comments that might not be as humble as they expect.
Getting an agent for support can eliminate this phase where owners can make silly mistakes, for example, overpricing the property or selling the home at a low price because of not receiving enough responses for an extended period.
Moreover, if you're unable to find why your home is taking longer than ages to get sold, a real estate agent can do the job for you, assisting you in finding the possible issues and addressing them promptly.
Related: Home buying myths to avoid
3. Avoid disturbing your daily schedule
Suppose you are in a meeting at your workplace and you get a call from a potential buyer. You know you might not be able to take that call which might be a great sale opportunity. Similarly, you might not be able to leave work early if a buyer wants to visit your home. And since you are not a professional realtor, it can be challenging and sometimes frustrating to market your home.
Now, imagine having a real estate agent who can do it all for you, allowing you to keep playing your daily roles without disturbing your schedule. It's a huge relief. Isn't it?
4. Get free from listing and follow up
While you can list your home on any property listing website or app, how often do you get time to follow up on queries received? Moreover, not being a professional realtor limits your ability to reach more potential buyers because you don't have enough contacts in the industry. Due to this, you might see fewer people contacting you, which may result in not getting a fair price for your home.
By joining hands with an agent, you can get rid of all those listings and follow-ups and sell your home in less time because:
Agents generally have a long list of contacts including, buyers, investors, and other agents

They can spread the word about your home for sale

With their connections, they can get more leads involving more potential buyers, helping you sell your home effortlessly and promptly
5. Let the expert do the price negotiations on your behalf
Even if you are into a sales occupation, you might not have expertise or experience negotiating your home sale. Well, the buyer's agent can be pretty intelligent at it and can win against your negotiations, most likely paying you less money than you deserve.
On the other hand, an experienced and skilled real estate agent (who has dealt with many different buyers) can do the negotiations on your behalf, pretty much confidently and effectively. They know things and can put key points upfront to pitch for a fair price.
Do you know about real estate property deeds, or who pays the transfer fees/taxes and deals closing costs? If not, it seems you need an agent. Don't you?
6. Make your home worth purchasing
You might not know this, but a real estate agent would know what makes a home suitable for purchasing. By taking only one walk through your home, they can spot flaws that you may not because you see them every day.
Additionally, they can assist you by providing feedback from potential buyers about the improvements (slight repairs or renovations) required to make it more likely to be purchased. Not only that, realtors usually have contacts of trusted home repair and cleaning service providers, and they can help you get the things done without needing you to put in the extra effort.
7. Meet all legal requirements
The process of selling a home is not easy as it requires you to prepare a lot of paperwork and ensure the information provided is genuine. Among other vital documents, seller's disclosure (also called property disclosure) is one of the most important. It is a legal document that discloses any fact that may affect the value or market appeal of the home, such as cracked walls, faded paint stains, broken floors, leakage, damp environment, etc.
If your home's new buyer gets back to you about a problem that you might have missed disclosing, they may bring you to court while you may need to pay fines that can be costly.
Therefore, trusting an agent for paperwork can be a cost-effective and better option. They will have enough knowledge of disclosure laws in your area and an eye for detail that can catch all facts needed to be disclosed. And if they make a mistake, you need not worry; they generally have insurance that covers such discrepancies. 
With everything in mind, it would be fair to say that an agent can bring a better home sale deal for you as an owner compared to you stepping into the market and selling your home on your own. This is not only about saving time and costs; selling your home can take a toll on you when handling buyers' demands and preparing the papers. Hence, to keep yourself away from most home-sale-related concerns, difficulties, and stress, an agent is all you need.
Bio: Cathrine Troyer is a content strategist and business tech writer working at Cogneesol - a leading firm in the accounting services landscape. She is passionate about writing on finance and accounting, small business growth, and entrepreneurship. In addition, she is contributing her skills, knowledge, and experience to assist people in the finance and accounting fields.