The Home Selling Process: An Easy Home Seller's Guide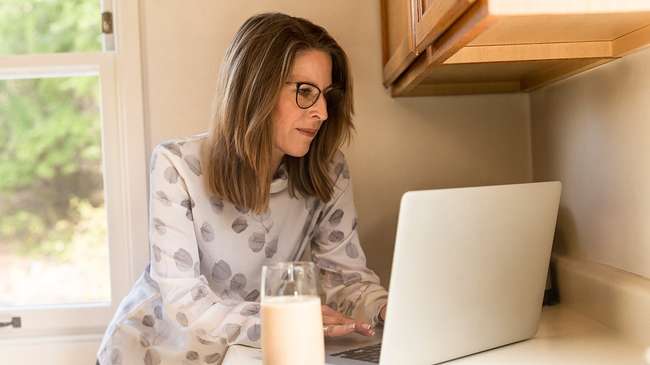 Even in a hot housing market, selling a home is by no means a quick and easy transaction. Every step requires time and patience — from listing your home to getting an offer to closing. You need to be on your toes even if you're working with an experienced real estate agent.
The key is to pace yourself and plan ahead. Of course, it helps to understand the home selling process. Taking outside variables into account can also help. Such as your current housing market, time of the year, the neighborhood you're in, designated school zones, and more.
This is why we've provided an easy home seller's guide to navigate the home selling process and establish a timeline.
1. Listing your home
If you work with a real estate agent, it will take him or her typically three to five days to list your home. The agent will have to gather all the necessary information on your home. That means the square footage, special features, pictures, and any other materials that will help it sell. But once your agent has it all, things generally pick up rather quickly.
Your agent will then upload these details onto multiple listing services, which will make the listing viewable to homebuyer agents. A shorter, friendlier version of the MLS listing will also appear on sites like realtor.com®, trulia.com®, and zillow.com®. Since these sites refresh their data constantly, your home will be in front of plenty of interested parties in no time.
Quick tip: Consider staging your home to increase it's interior appeal.
2. Waiting for offers on a home
Any real estate agent should know the average number of days homes will remain on the market by heart. If he or she doesn't, you might want to consider hiring a new real estate agent.
An easy way to calculate this — have your agent use the last month to six months of listings sold. For example, say five listings had a pending status last month. Three of those listings were on the market for five days, one was on the market for 19 days, and one was listed for 26 days before offers were accepted.
Add together all the days on the market.
5 + 5 + 5 + 19 + 26 = 60 days
Divide the 60 days by the 5 listings and that gives you 12 days on average. So in this case, you can set a goal for your home to remain on the market for about 12 days.
A guide to selling your home without an agent.
3. Closing after receiving an offer
Realtor® Magazine did a study and found that closing on a home on average takes 50 days. Yes, between when buyers apply for financing and when they get approved and close on your home it takes almost two months. This seems like a long time if you're looking to sell fast. But buyers and lenders need to do their due diligence for the good of everyone involved in the transaction.
Be cooperative. Don't be difficult and not fix issues that arise during the inspection (assuming, of course, you agreed to fix them). Keep in mind, final walk-through surprises can happen and delay closings even further.
4. Getting paid for your sold home
Here's some good news. Your money should be available shortly after you sign on the dotted line. Cash is typically distributed by the title or escrow company, which will wire the money to your bank account or cut a check on closing day. Double-check with your attorney or real estate agent, though—they'll be able to provide specific payment details.
5. When do I need to move out?
Typically, sellers are expected to move out by the day they close on the home so the new homebuyers can move in. Most home sellers move out in advance of the close, but if you need more time, you can negotiate a rent-back agreement. This allows the new buyers to essentially become your landlords for a few months while you find a new home. But considering how long the home selling process takes, odds are you'll be more than happy to get out by then!
Outside home selling factors
Yes, there are unavoidable factors that can affect the home selling process. If your home is in an undesirable area, there's not much you can do. But if your old colonial-style home doesn't have a modern layout — you can try renovating your home and rolling those costs into the sales price. Below are some things to look out for when home selling.
Location
Where your home is located can help or hinder the home selling process. If your home is in a great area and awesome school district — it should be easy to find a buyer who will pay top dollar.
Home layout 
Amenities can differ greatly from an older home to a newer home.  You can't control what a homebuyer wants, but you can update your home to make it more appealing to homebuyers.
Buyers
You can't control how homebuyers will perceive your home. Maybe that unique wallpaper in the dining room isn't as universally appealing as you thought. The point is that beauty is in the eye of the beholder (or homebuyer in this case).
Housing market
The real estate market fluctuates constantly. So, it helps if you time your home sale with the peak home buying season (spring).
Fair market value
This is the highest price a homebuyer and seller could be expected to agree on without any special circumstances. So you might not always see eye to eye with buyers on price.
The home selling process can be a lengthy one. But by planning ahead, you can set realistic expectations. Waiting is the hardest part, yet necessary, when getting the best deal out of your home sale!