How to List a Home For Sale By Owner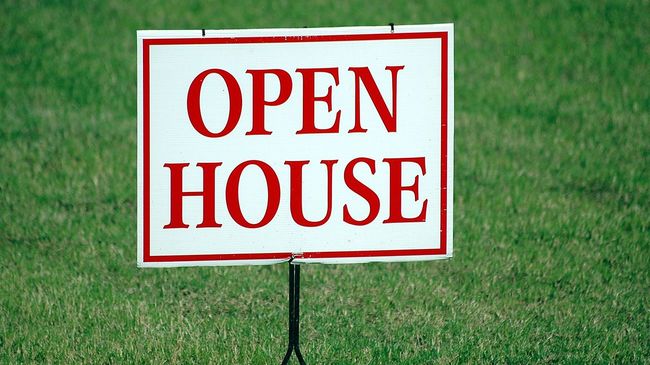 What is FSBO?
Deciding whether you want to sell your home with or without a real estate agent is one of the preliminary decisions homeowners have to make when selling their home. When you go the route of selling your home on your own, this is called "for sale by owner" or "FSBO" for short. FSBO (pronounced "fizz-bo") homes aren't sold the same way as with a real estate agent, so like most things, there are pros and cons. This also goes for homebuyers, but we'll save that for another time. FSBO is also a more arduous process for home sellers than working with a real estate agent, so take the time to reflect if it makes sense for you.
If it does make sense, here is what to know and how to list a home for sale by owner! No real estate agent supervision is required.
Does FSBO make sense for you?
Selling your home yourself could cost you even in a hot market. It takes more than placing a sign on your yard or firing some emails to potential buyers. Ask yourself these questions before moonlighting as your own real estate agent.
What is your home worth now?
Is your housing market hot to trot or not? No one wants to receive less than what they paid for, and the market dictates how much you could potentially make off your home. This is why researching your local housing market and finding comparable homes for sale is crucial. You don't want to give your competitors leverage by overpricing your home. An appraisal from a licensed appraiser could be beneficial. In addition to the home appraisal, check out these other three sources to help determine your home's value.
Automated Valuation Model

Comparative Market Analysis

Broker Price Opinion
Are you willing to work with a buyer's agent?
Most homebuyers hire an agent, so you might have to work with a third party regardless. And a buyer's agent will expect a commission from the seller usually. This is how a traditional real estate transaction works. They typically charge 3% of the sales price if they line up a buyer, but you can refuse to pay the commission. However, refusing to pay the commission will automatically cut the number of potential buyers, making your job that much harder.
Can you market your home for sale?
You will have to become your own marketing department to sell your home, which is no small feat. It could require substantial time and effort to attract buyers. Below are some typical FSBO duties.
Taking hi-res pictures and writing appealing descriptions of your home's best features

Placing "for sale" signage with contact information in appropriate high traffic areas

Listing your property online through various websites (Homefinder.com, Zillow, Realtor.com, etc.)

Creating flyers with those hi-res images and description copy
Can you handle showing your home to strangers?
Having thick skin is a must. Homebuyers will be unapologetically critical of your home in hopes of negotiating a better price. You need to make your house presentable before they step through the front door. Remember that all their input, good and bad, is valuable to your bottom line so pay attention. You'll also have to work around their schedules to show your home if you want to increase your chances of closing.
Quick tip: Consider staging your home to increase its interior appeal
Can you screen and supervise potential homebuyers?
Real estate agents usually screen homebuyers and supervise them during home showings. They do this to ensure the seller's time isn't wasted and that no one walks out with their belongings. These responsibilities will be yours if you decide to go the FSBO route.
Make sure you're dealing with serious homebuyers by requiring them to provide a mortgage pre-approval letter or at least a pre-qualification letter. Remember that neither letter will guarantee that the buyer's lender will finance their loan, but it will indicate that they have the potential backing of a mortgage lender and make their offer stand out.
You can deter visitors from stealing by checking their identification for their name and address before showing your home. This can be accomplished by requiring them to send over a copy of their identification or reviewing their ID at your door before showing your home. Speaking of showing your home, don't forget to prep your home for buyers with a thorough cleaning, great lighting, and a comfortable ambiance.
Benefits of For Sale by Owner (FSBO)
Save thousands in commission
The primary reason home sellers consider doing it themselves is merely due to the money they can save by avoiding agent commissions. In traditional real estate transactions, 6% of the purchase price goes to the buyer's agent and seller's agent. If your home sells for $400,000 and each agent gets their 3%, that will cost you $24,000 in commissions. The prospect of pocketing 6% of the purchase can be very appealing.
Complete control over the selling process
Be the captain of your ship. You can decide anything that ranges from whether to even bother with an open house to how you want to negotiate with homebuyers.  
Flexibility and variety of FSBO resources
What if you want the best of both worlds? You can still FSBO your home and outsource some of those FSBO responsibilities to third parties.
Risks of For Sale by Owner (FSBO)
Fewer marketing resources
Established real estate agents have many resources and network connections that most FSBO sellers don't have. This lack of funds will guarantee that your home will receive less visibility than if you worked with a real estate agent. FSBO sellers also don't have access to their local MLS so pay to list your home in the MLS at the very least to increase your chances of securing a sale.
Lack of housing market knowledge
Having a solid understanding of a specific housing market is a must for any real estate agent worth their salt. Since you won't be working with one, gaining that market insight is paramount. Knowing the market and choosing the right price can be a real challenge. The wrong price will scare homebuyers away.
Legal liability for the transaction
FSBO sellers also have to concern themselves with preparing all of the legal forms and disclosures and the guidelines and requirements of the entire selling process. Therefore, you risk financial and legal liability when you represent yourself in a real estate transaction.
What's your time worth?
Time is money, and your time could be worth more than you know. Selling a home can be a full-time job, even if it's just your home. Especially if you currently have a 9 to 5 already, be mindful if you're biting off more than you can chew.
How to sell your home
Prepare your home for sale
Some cherish their home as their child, "quirks and all." While homeowners learn to deal with these quirks, homebuyers will probably not and quickly notice that painfully awkward paint job or unfinished basement. They will notice things you might have missed although you've lived there for years. You should do a meticulous walkthrough of your home to find these quirks and address them as best you can to help stage your home for buyers. Take care of any health and safety issues related to your home. Recruit family and friends to get a fresh pair of eyes if you have to!
Market your home successfully
Got to spend money to make money. When preparing to sell your home, budget for advertising dollars and focus particularly on online advertising. After all, "among nearly all generations of homebuyers, the first step taken was to look online for properties, except for buyers 71 years and older who contacted a real estate agent first", according to a National Association of Realtors report.
Open house or no open house?
Many FSBO sellers are on the fence about whether or not to hold an open house. It honestly depends. If your home is on the MLS and you provide pictures and even a virtual tour, you probably don't need an open house to attract homebuyers further. If you decide that an open house is worth the effort, then be prepared to check IDs, monitor walkthroughs, and answer questions from potential buyers or agents.
Evaluate offers and counter them
What's important to you? Are you willing to take a smaller all-cash offer with a fast closing date over a higher sales price with contingencies that will slow down the selling process? When your housing market knowledge comes to play, use it to leverage negotiations in your favor.
Whether you have one offer or multiple offers, learn how to write an effective counteroffer in advance. In addition, always counter offer if you can because you could be leaving thousands on the table otherwise.
Can your buyer afford your home?
Make sure any serious buyer is pre-qualified by a mortgage lender. Also, require an earnest money deposit that the buyer will forfeit if they don't adhere to your contract and close as agreed. Don't forget that buyer contingencies allow them to be freed from contractual obligations, so keep a close eye on those. If a buyer makes a contingent offer, make sure you can accept a better one or require the buyer to remove the contingency to close. This is called the "right of first refusal" and is a key negotiation tactic.
Home inspection perception and repairs
Like the open house issue, FSBO sellers also need to weigh whether or not to get a home inspection before putting their home on the market. Before listing the property for sale, you can get ahead of potential problems with a home inspection. However, practically all states require that you disclose any problems with your home. More than likely, any issues found will have to be either fixed or disclosed, so educate yourself on the required FSBO paperwork and disclosures. On the bright side, providing a copy of your home inspection could reassure buyers and contribute to the closing of your home.
Your contract should limit the number of repairs you're required to complete before close. Most buyers pay for their home inspection, so there could be repair costs found through their inspection that exceeds the contractual limit. If this is the case, you might have to lower your sales price or find another buyer.
All the hard work aside, there is a strong case for sale by owner. Thousands of dollars could be saved and used towards an even better home. Just make sure to tread carefully because you could fall short of the amount you were expecting to save if corners are cut.