Staging a House on a Budget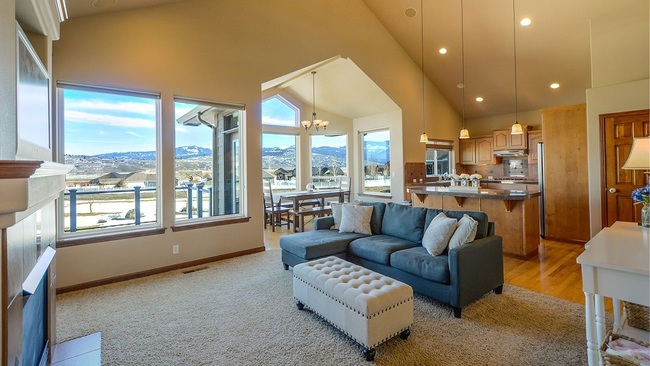 You know what they say: presentation is everything—and when it comes to selling a home, this sentiment rings especially true. When executed properly, staging a home can play a significant role in a potential buyer's decision to put in an offer. Not only can staging help the buyer visualize the space as their future home, but it may even lead them to put in a higher offer. If that isn't enough to send you rushing around making home improvements, staging can also decrease the amount of time your home is on the market, lending itself to a quicker, more seamless process overall.
To bring out the best in your home without breaking the bank, try these simple tips for staging on a budget:
Clean, declutter and organize
One of the most intuitive steps in staging a home is often disregarded. A deep cleaning may be tedious, but it's well worth the effort. No one will want to purchase a home with soap scum, dust, or evidence of pets distracting from its full potential. And don't even think about hiding junk in closets, drawers, or closets—prospective buyers will open and examine these areas. Clutter and chaos will create the impression that the home lacks storage space—one of the most coveted features that buyers look for in a new home.
Depersonalize
Be sure to remove personal items such as family photographs and keepsakes. Eliminating these elements will transform your home into a blank canvas of possibilities, ultimately making it easier for prospective buyers to imagine themselves living in the home with their own families.
Set the table
The dining room is an integral part of any home. As such, the buyer must visualize the meals they will eat there and memories they will share with loved ones. Lay out a formal table setting with dishes and silverware and, for an elegant touch, include cloth napkins held in napkin rings. That said, be wary of overcrowding, as simplicity is always key. Bonus tip: if your dining room is small, remove any extra leaves from the table to help the space look larger.
Turn old into new
Refreshing your space doesn't have to cost an arm and a leg. Purchasing inexpensive paintings, decorative pillows, and throws is an easy way to bring a drab space back to life. Placing slipcovers on dated sofas and chairs can immediately revive old or worn-out furniture. In the kitchen and bathroom, adding new hardware such as handles and faucets can make a world of difference without requiring you to remodel.
Be aware of fragrances
For better or worse, scents are memorable, which means buyers will not soon forget strong odors such as fish you have recently cooked with or stale air if your house has been shut up for a long time. Be aware of how your home smells, and make it a positive memory by opening windows to air out the space, taking out any trash, and using mild, plug-in air fresheners to remove undesirable fragrances. Or, simmer orange peels and cinnamon in a saucepan with water to cultivate the warm, nostalgic feeling of "home" through your buyers' noses.
Brighten it up
The brighter your home, the more open, spacious, and inviting it will appear. Opening curtains, installing new light bulbs, and incorporating lamps will create a brighter space and cheery atmosphere. Bonus tip: add mirrors to small rooms to make these spaces appear even larger.
Don't forget the little things
Once you've handled the basics, seek out places where you can add small, finishing touches—such as setting out a vase of fresh flowers or a bowl of fresh fruit. These minor elements will create focal points and foster the homelike essence your buyers are looking for.
A little creativity and elbow grease are all it takes to leave a lasting impression on those who view it. In no time, it'll be off the market, and you'll be handing over the keys to its eager new residents.