10 Things a Seller Must Disclose When Selling a Home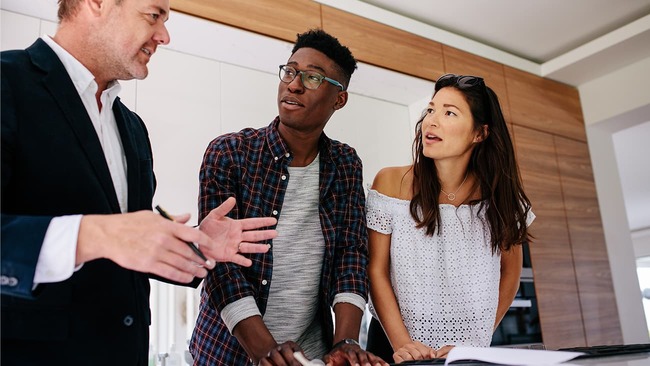 Selling a home can be a tricky business, as it comes with some rules and regulations. One thing to look out for is whether or not to disclose and even what to disclose to a potential buyer while selling your home. During this process, one has to be careful as it can be tempting to withhold some information from the buyer. A seller may think that by withholding negative information about their property from the buyer they will ultimately be able to sell the house for more money. Although, by doing this you not only open yourself up to a lawsuit, but it is also morally and ethically wrong.
Honesty is the best practice to have when selling any property. It is not worth trying to hide potential issues with the home from the buyer. By doing so, you can put many things in jeopardy.  As stated above, you could actually be sued, your realtor could be sued, and you may wind up losing the sale completely. Instead of hiding known problems or issues with the home, either fix them or disclose them to the buyer and let them decide what to do next.
So, whether you're selling or buying a home, it's a good idea to understand the basics of real estate disclosures and know what you should disclose to the buyer. Here is a list of things you should disclose when selling a home.
Lead paint and toxic materials
This is an important issue to be addressed, especially if your house was built before 1978. It doesn't even matter if the lead paint has been removed or not; you have to inform the potential buyers about the fact that your property was once painted with lead. The lead paint disclosure is a federal law, which means it might be used in all states. However, you were only required to disclose issues that you are aware of. As the seller, you are not required to investigate whether or not lead paint has been used inside the home. 
There are also some toxic materials that can over time cause serious health hazards. If you as a seller are aware of any of these toxic materials, it would be in your best interest to tell the buyer. Some of the toxic materials include:
Radon - This is a radioactive gas that comes from the breakdown of uranium in rocks, soil, and water and moves up through the cracks in floors into your house. As this gas is the second leading cause of cancer after smoking, a long term exposure to it can be fatal.

Asbestos - Mostly found in old buildings, asbestos was used as fireproofing materials and applied on steel beams and columns, but they are no longer in use as they have been found to be very toxic and harmful. If your property still has asbestos, you should disclose it.
Pests
As a seller, you are required by many states to disclose any sort of pest infestation your building might be facing. Be it a rat, snake, roach, bedbugs, or termites, it is better to let the seller know beforehand so they would make a decision as to whether or not they would be able to cope with it. This is better than blindsiding them and leaving them to discover these pests weeks or months after moving in.
Water drainage or flooding issues
Water damage arising from drainage issues is common in houses and it also happens to be one of the problems that homeowners try to hide the most when selling. This is not advisable, however, as it can easily cause mold over time for the new occupants of the property. The best thing to do in this case is to come clean to the potential buyer by disclosing any past and present drainage issues you might have had or are currently having. This way, the buyer can be informed and can prepare adequately for it.
Neighbor or boundary problems
If you have been having issues with your next-door neighbor, it is advisable to disclose this to the buyer. Although, boundary issues from fences and driveways are the most common to arise. If the buyer is getting a loan to purchase your house, the bank will require a survey of the lot. Therefore, if during the survey it is found that your neighbor's fence is encroaching upon your lot by even a few inches, it will be required to be taken care of before closing.  
Property defects
Ideally, you should deal with problems involving the structural aspects of your property before putting it on the market. Foundation cracks, sinking, and leaks in the roof should be addressed properly and communicated to the potential buyer. You should also state whether or not you have had to deal with these issues before. Nobody wants to buy a structurally weak property.
Issues with electrical or mechanical systems
Electrical systems, heating, and air conditioning issues are very complex and when they malfunction, can be expensive to fix. If you have been having issues with either of them, the buyer should know about it beforehand, so they can factor in the cost of fixing these problems.
Potential environmental dangers
You should also find out if your property is located in an earthquake zone, a flood plain, or if it is susceptible to any environmental hazard. If it is, the buyer has to be informed.
Legal dilemmas
You need to disclose any legal issues that might come up when selling a property. It is important to disclose any legal issue that might delay the purchase of the property. As much as things like this should be very well taken care of before putting your house on the market, it is important to disclose it to the buyer.
Homeowners association or neighborhood restrictions
If there is a governing association in place in your neighborhood, you should inform the buyer upfront. Some people do not like the idea of having to be under any kind of governing body. Also, if there are neighborhood restrictions, the buyer should know before signing the contract.
The paranormal
Yes! Ghosts, ghouls, and goblins — they all must be disclosed. This is no laughing matter. We all know the movie, Ghostbusters, but most of us do not know the New York court case Stanbovsky vs. Ackley (or more commonly as "The Ghostbusters Ruling") where if the owner of a home publicly claims that they have a haunted home, they cannot retract that comment when getting ready to sell.
Final thoughts
A good rule of thumb for avoiding trouble sneaking back up on you is to take care of any issues that you know of before sticking a 'For Sale' sign out in the yard.  Upfront honesty is the best policy when selling a home. This applies to issues of both real estate ethics and law.