Thoughtful Housewarming Gifts for New Homeowners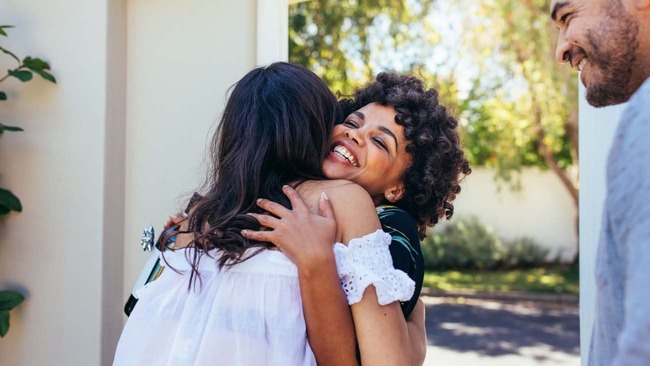 There's nothing more exciting than moving into a new home. But even if you aren't planning to relocate, you might be attending a housewarming party soon. There's nothing wrong with thinking ahead now and coming up with a list of ideas for the future new homeowners.
People often say the best household gifts are practical and thoughtful. You want the recipients to use your present while appreciating the personal touch. That said, here are ten items proven to make any new residence feel like home. 
Engraved cutting board
A personalized housewarming gift is always well-received. Get the couple's last name and move-in year etched on what's typically one of the most used items in the kitchen. They'll remember this special occasion every time they see it.
Charcuterie set
Trust us; every new homeowner needs a fun charcuterie set. They're still incredibly popular and guaranteed to be a conversation starter with guests. Don't be surprised when you're invited to the couple's first wine night! 
Wine rack
Speaking of wine night, how about a freestanding wine rack as your present? It's sure to be a hit with any new homeowner, especially those who enjoy hosting. Consider going a step further with a bottle of their favorite wine.
Air fryer
No, we aren't kidding. An air fryer provides quick, delicious, and healthy meals with minimal prep work right in the comfort and convenience of the homeowner's kitchen. They'll be treating themselves (and maybe you, someday) to restaurant-quality burgers, pork chops, bacon, vegetables, and wings, all thanks to you.
A cookbook or family recipes
You can't beat a homecooked dinner in your place. A good recipe book not only keeps the homeowners from making the same meals over and over, but also helps them avoid going out to eat all the time. Give them the inspiration they need to create one tasty dish after another.
You can make an extra special gift with recipes from friends and family. Imagine the new homeowners going through the book and finding Grandpa's 'secret' casserole recipe. It would certainly be one of the most thoughtful housewarming gifts they receive.
Essential oil diffuser
Practical meets stylish with this idea. New homeowners can put an essential oil diffuser just about anywhere, with the bedroom and living room being the most popular spots. Additionally, most folks prefer its natural scent over the possible safety concerns of candles.
Throw blanket
There's no question that a cozy throw blanket makes the perfect finishing touch to a living room. You don't have to sacrifice look for comfort, either. Pro tip: double-check the fabric is machine washable before you purchase.
Coffee maker
Ask anyone with a good coffee maker, and they'll tell you it's a game-changer in their home. There are countless options to choose from, including a standard drip, French Press, and Keurig. We're confident your loved ones will become baristas in no time!
Houseplant
Any home, regardless of size, needs a few hearty plants. Consider a snake plant, money tree, and peace lily, among others. Even homeowners lacking a green thumb should be able to watch these plants thrive for years to come.
Gift card
There's a lot of work and money to make a new house a home. Furniture, appliances, tools, a mower — they're all things that add up in a hurry. Unless the new homeowners saved up for these expenses beforehand, chances are they'll be paying for such items with a credit card.
You can alleviate some of these financial burdens with a gift card at their housewarming party. Sure, they'll likely be responsible for most of these major purchases. But how cool would it be to say you helped your loved ones buy a couch or TV?
Start picturing your housewarming party
It's moments like these that make you think about your future. So many people close to you are starting their next chapter and becoming homeowners. Why can't you be next?
Home values are at all-time highs, so there's never been a better time to invest in yourself! At American Financing, our home loan experts can help you achieve your homeownership goals. Whether you're buying a home for the first time, upgrading to your forever home, or downsizing to a smaller residence, we offer custom loans that fit your needs and budget.
Let's explore your loan options together. Rates may never be this low again, and it only takes ten minutes to get started. Pre-qualify for free by calling (800) 910-4055 or scheduling an appointment with a salary-based mortgage consultant.