Downsizing Your House Will Save You More than Money: 6 Tips to Consider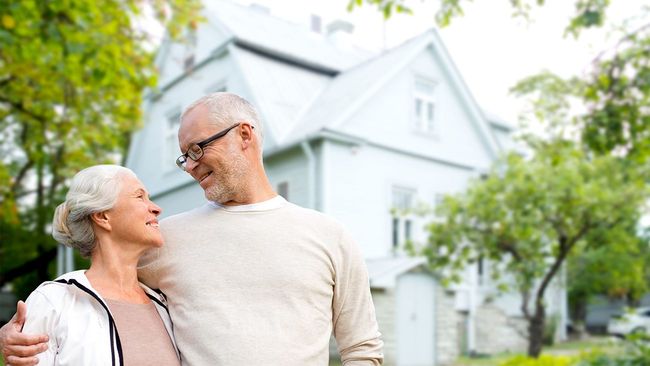 Have you outgrown the need for such a large home? Are you asking, "should I move into a smaller house?" Downsizing a home can save money, help empty nesters or seniors manage their home easier, or just help you live a simpler life without the burden of home maintenance. Downsizing your house can offer more freedom and less responsibility but there are some things to consider depending on your needs and your personal situation.
Six tips on downsizing to a smaller home
1. Buying a smaller house means you save money 
Mortgage interest rates are still extremely low. So, it may be a great time to make a move. Purchasing a less expensive home may mean saving hundreds of dollars each month on your mortgage payment. Moving to a smaller and less expensive home can also save you a significant amount of money on property taxes and costs associated with maintaining your home. Utility bills may also turn out to cost less since you are not heating and/or cooling as much space. Home maintenance is more affordable in general, due to simple things like smaller lawns and overall square footage.
2. Townhomes and condos offer a variety of benefits 
Choosing a smaller home, townhome or condo might very well save you money on your monthly payments or utility bills; however, some people, especially aging senior citizens, are much more interested in the sheer convenience of downsizing. The money you save on your house payment or other bills can easily be allocated to living association fees, providing you with the convenience of lawn, snow removal, trash and repair services, or even community pools and gyms. 
3. Consider a tiny home or living off-the-grid
As your last child heads out of the house (or had long ago) you may find yourself left with a home that is too large and maybe even too expensive for your new lifestyle. The downsizing lifestyle is nothing new but it's gained more interest in recent years with stories of people living "off-the-grid" or more people choosing to buy or even building "tiny houses".
4. Pocket the equity to fund your lifestyle
Downsizing to a smaller home is often a wise decision for empty nesters. With extra time and maybe a little more disposable income available, those long overdue vacations or mid-life crises don't have to wait. With property values rising throughout the United States, your home may be worth much more than you originally paid for it. Home prices have gone up 7% nationally in the past year alone. Selling your current home could earn you a substantial profit that can be spent elsewhere.
5. Plan ahead, thinking easily accessible everything
Last but not least, consider what may happen in the future – as you age at home. Many seniors prefer homes that are on one level. This way there are no stairs to worry about should mobility issues come into play. It also helps eliminate unnecessary slips, trips, and falls. Even if it doesn't pertain to your physical condition, it could affect your spouse or friends. Not to mention, it's just a nuisance to climb stairs and maintain an incredible amount of space as you age.
6. Stay put and renovate instead
According to the AARP, older homeowners overwhelmingly prefer to age in place, which means living in your home safely, independently and comfortably, regardless of age or ability level. For those empty nesters who are not willing to give up their home filled with memories, home renovation is a healthy decision. Modifications may (eventually) include a wheelchair ramp, wider doorways, bathroom grab bars (near toilets and tubs), or even lower countertops. Though it can be more costly, homeowners can take advantage of high property values and a cash-out refinance to help. Medicare or private insurance may cover the cost of medical equipment that's installed in the home, but (generally) neither pay for the actual home remodel projects.
Keep in mind, the National Association of Home Builders has a Certified Aging-in-Place Specialist designation for contractors who help homeowners remodel to accommodate elderly loved ones. You can contact a CAPS professional to get advice on modifications, plan a renovation and find qualified contractors. 
Don't forget to ask yourself these questions
If you're feeling unsure if now is the right time to downsize, ask yourself these four questions:
1. Is home maintenance overwhelming?
Too much to manage? Costs increasing? Annual home upkeep should cost around 1%-4% of your property value. If it's more than that, it may be time to move.
Tip: Check out our Home selling process: an easy home seller's guide.
2. Are you having trouble moving around the home?
As discussed in step five above, mobility issues can happen during your lifetime. If you're already noticing trouble with moving through narrow hallways or climbing stairs, be proactive and consider a move to a ranch-style home.
Tip: Check out our 5 housing options for a comfortable retirement.
3. Is your mortgage too much?
As you approach retirement and living on a budget, you need to ask yourself how long you can afford to pay your mortgage. Understand your options when it comes to being mortgage-free. You may be able to refinance to a shorter term, so you can avoid a move (if this is your only reason for considering a home downsize). 
Tip: Check out our Mortgage Refinance content section for tons of options to consider.
4. Are you feeling lonely in your large home?
Is there too much space for one person? Does the thought of a smaller home sound just as lonely? You have options. Consider investing in an independent living community or choosing a "senior" apartment in a 55+ neighborhood. The activities are sure to keep you social and busy.
Tip: Need some social activity ideas? Read our Date night on a budget: tips for a killer night.
Remember, the best thing you can do to prepare for a healthy and enjoyable retirement is to plan ahead. You don't want to wait until it's too late to make a decision, making a move or renovation far more difficult. When you're ready to discuss financing options, let the mortgage consultants guide you through new home loan options or cash-out refinance programs. We're here for you throughout every stage of homeownership.