Date Night on a Budget: Tips for a Killer Night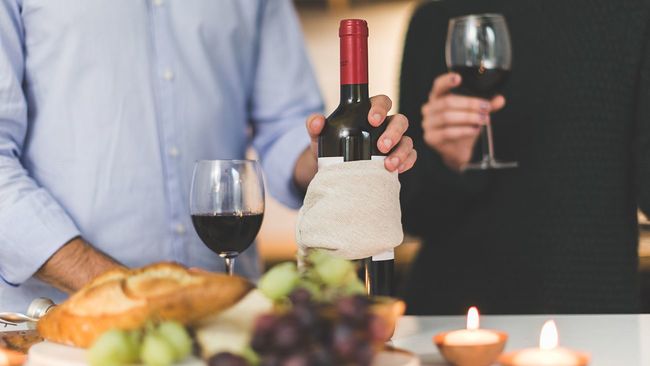 Date nights are a lot of fun but can get expensive quickly. The cost of your date night depends on activities, dining options, partner preferences, and several other factors. Many of these costs can be mitigated by making savvy choices while catering to your special someone. The last thing you want to do is come across as cheap or inconsiderate by the end of the date. You also want to consider where you're at in your life. You could be saving for a down payment for a house, or for a baby, or paying off a substantial debt. Stick to these tips, and you'll have a fun-filled date night that won't break the bank.
Have a budget and stick to it
The smart idea is to set a budget you can afford and stick to it. This way, no matter what, you won't exceed your date night allowance. Maybe it's using cash for your night out since it's easy to add up charges on your credit or debit card.
Do your research and make sure whatever you're planning falls within your budget. If it doesn't, find something else to do. There are many ways to impress your date without breaking the bank.
Cater to your partner
Be mindful of your partner's interests. Consideration is the hallmark of any successful date. Does your partner like going out on the town, being in nature, or are they more of a homebody? These are the types of questions you should be asking yourself, and they should dictate what you're planning to do while on your date. If they are outdoorsy, you can go for a hike, have a picnic in the park, go for a scenic drive, visit a botanical garden, check out a zoo, camp in your backyard, etc.
If being outdoors isn't their thing, then try playing a game together, doing a movie marathon, starting a tv series on Netflix or Hulu, cooking a meal or baking together, having a paint night together, etc. 
Tip: Check out this site for 50 new card games that two people can play.
BYOF (bring your own food)
There are alternatives to restaurants, so avoid eating out if you can. Either eat in or pack your meals for a fun day out. It also adds another layer of thoughtfulness when preparing a meal for someone else.
Can't cook? No problem. Consider some of these options:
Pick a dinner from BuzzFeed's "25 Dinners That Are Basically Impossible To Mess Up" list. Be on the lookout for dishes that your partner will love or that they might be allergic to. Don't end the night in a hospital.

Blue Apron is another good option. It's a meal kit service that provides a variety of fresh and delicious meals to choose from.

There are usually premade meals in your local grocery store as well. Be on the lookout for special sales or coupons to save even more.
Tip: Make your home cooking date night even more special by enjoying the meal outside, under the moonlight.
Enjoy the spa at home
From massages to bubble baths, you can enjoy some romance without forking over a ton of money. Enjoy relaxing music on Pandora while the candles burn in the background. Maybe even do a little couples yoga before moving into the bath. YouTube is filled with partner yoga poses (and classes) that are sure to build intimacy.
Try suggestions from Groupon or these apps
Let's not forget cost savings websites like Groupon. There you can find coupons for all sorts of things, from restaurants to local attractions. You're sure to find something that piques both you and your partner's interest.
If you're feeling stressed over all this preparation and juggling a demanding career, kids, or all of the above, check out these apps for a smooth date night.
BeCouply is a great app if you're already out and about but are not ready to call it a night (or day). The smart app will offer date ideas locally or in other cities based on day.
With all these resources at your fingertips, planning and executing a successful date night should sound more like mission possible regardless of your situation.
One final tip: put some thought into your date night outfit, regardless of what the evening entails.