The Top First-Time Homebuyer Benefits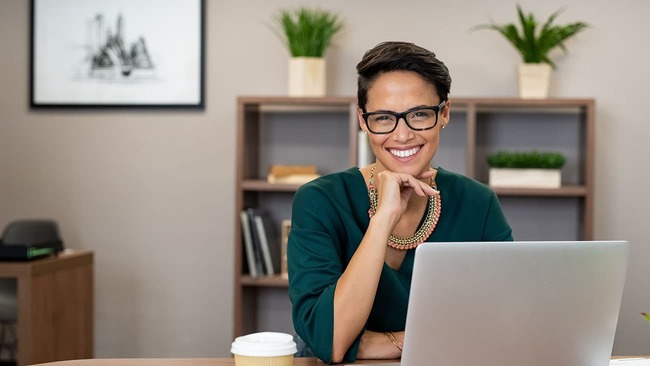 Published June 12, 2022
Buying your first home is one of the biggest financial accomplishments of your lifetime. It can take years to save up the down payment and find the right property. Some prospective homebuyers wonder whether it's worth the investment, or whether renting indefinitely is an easier option. However, the benefits of being a first-time homebuyer are unmatchable. If you're in the financial position to purchase a house, it's almost always better to buy than to rent, as the first-time home owner benefits can set you on the path to long-term success.
Fortunately, there are also a number of government assistance programs that can help you take the leap into homeownership. With support from one of these programs, you could experience the first-time homebuyer benefits even sooner than you'd planned. But first, you should understand what the key first-time homebuyer benefits are, why homeownership is often preferable to renting, and what programs are available to help you achieve this financial milestone. 
First-time homebuyer benefits
Buying a home is one of the best ways to strengthen your financial future and stabilize your budget. The following are the biggest first-time homebuyer benefits.
Builds wealth
The key difference between renting and owning a home is where your monthly housing payments go. When you rent a home or apartment, your payment goes to the property owner, and you never see the money again. As a homeowner, a sizable percentage of your housing payment goes toward the principal of your mortgage, which means you're building equity in the property. While some of the bill covers interest, property taxes, and other fees, any amount that pays down the principal will have a positive impact on your net worth.
Owning a home is the best way for the average person to build wealth. You're investing thousands of dollars per year into your property just by making your monthly housing payments, and in most cases, properties increase in value over time. A home is typically the largest asset that most people have, so buying your first home is an excellent step toward a successful financial future.
Stabilizes payments
Another one of the greatest first-time homebuyer benefits is the long-term stabilization of your housing payments. If you have a fixed-rate mortgage, your base payment will remain the same for the lifespan of the loan. Your total payment might fluctuate if your property tax rate changes, but you don't have to worry about your housing costs increasing exponentially over time. 
Most rental units become more expensive every year. In many areas, rent is increasing faster than wages, so affording your home might become more and more difficult. Once you lock in a mortgage payment as a homeowner, though, you'll pay the same amount year after year regardless of how the economy or market changes.
Secures your housing
Not knowing whether you'll be able to stay in your home long-term can be incredibly stressful. As a renter, you don't have total control over your living situation. Annual leases from reliable and trustworthy property owners can help you feel safer, but there's always a risk that your landlord will sell the property or evict the current tenants so that they can complete renovations.
When you own your home, you know you can stay in the house as long as you remain up to date on your mortgage payments. No one else is making decisions about the future of the property, and this peace of mind is one of the best first-time homebuyer benefits. 
Improves credit
Having a good credit score opens up a world of financial opportunities. You can get lower interest rates on all types of loans, and you may find it easier to buy a second home if you're interested in property investments. Buying a house is a great way to strengthen your credit score because it's an opportunity to make consistent monthly payments for many years. If you can prove to lenders that you can manage a mortgage, they'll be far more likely to approve you for other forms of borrowing.
Reduces tax burden
Tax deductions can also be good first-time homebuyer benefits. Although certain tax deductions are not as widely available for homeowners as they used to be, you might still be able to claim certain expenses if you itemize your taxes. For example, you could claim your mortgage interest payments as a deduction, which may amount to a sizable tax break in the first couple years of homeownership. 
Government benefits for first homebuyers
If you're ready to take advantage of the first-time homebuyer benefits, you may be able to accelerate the process by applying for a down payment assistance program. These exist on the local, state, and federal level to help first-time buyers purchase their homes.
One of the newest government programs is the Downpayment Toward Equity Act, which is a grant program that helps first-generation buyers with their down payments. This bill was introduced in Congress in 2021, so the program hasn't fully rolled out yet. However, if you meet the qualifications, you may be approved for these first-time homebuyer benefits in the near future. 
Another option is the National Homebuyers Fund, which provides grants of up to 5% of a home's value. As long as you continue to meet the qualifications, the loan is forgiven in five years. The Department of Housing and Urban Development also offers a variety of down payment assistance and home buying programs for people who live in specific areas or work in specific fields. 
First-time homebuyer benefits can make purchasing a home far preferable to renting. Owning a home allows you to build equity, lock in a stable payment, and feel more secure in your housing. Buying a home is a major decision, though, so you shouldn't rush into a purchase just to experience the first-time homebuyer benefits. If you feel ready to take this step, you can consult with a mortgage consultant to learn more about what assistance programs you may qualify for.