Types of Home Meal Delivery Services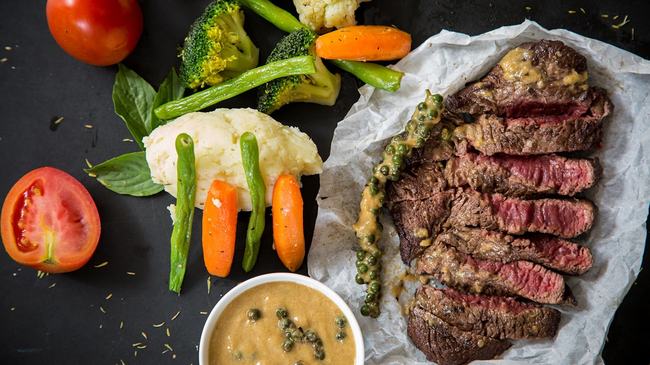 Meal kit delivery services have become very popular recently for anyone looking for fresh food and convenience. From single-ish urban customers looking for healthier, more sophisticated fare, too busy families on a budget, meal kits can accommodate anyone really.
The growth of these services, according to market research publisher Packaged Facts, reached roughly $5 billion in 2017 and are expected to top $10 billion in just 4 more years. With the recent mergers in the space like Amazon absorbing WholeFoods and Kroger looking more likely to swallow up Target, the way we buy and consume food in America is on pace for even more growth.
The cost of convenience
The average cost per person from a meal kit service costs between $8 and $12 per person, per meal. If you do the simplest math by looking at your monthly grocery budget, you'd probably find that it gets expensive. But of course, context is everything. If you're committing to completely changing your habit like you're Morgan Spurloch eating McDonalds for 30 days straight, yes, it's not going to be a better value. But the reality is that you will not eat these meals that frequently as the meal service would, of course, like you to commit to. Meal kits for almost every subscriber are complimentary in that they take the place of one or two nights of meal preparation each week.
Though most meal kit companies require you to subscribe to a monthly service, there is typically a weekly window at which point you can cancel the service in advance of the next order. It's best to think of these meal services as a latent convenience since you can freeze some of the kits to use for later as well.
Who uses meal kit services?
Popularity is of course subjective. What one family might see as an exorbitant cost just to answer the perennial question "What's for dinner?", another family or individual might see as a small premium for mindless meal planning. According to XYZ, Millennial urbanites are largest demographic
Let's get to it and break down the most popular home meal services, how each works, their differences, and the price ranges for each.
Different types of meal services
Online meal kits
Like to avoid meal prepping? Online meal kit delivery services will send everything you need to make amazing, restaurant-quality meals at home—and take all the prep work off your to-do list. The list below includes some of the most popular services. Each is different from how they prepare the food, the commitment required, and in some cases the types of food offered (vegan, non-GMO, etc…)
HelloFresh

Green Chef (Vegan)

Martha & Marley Spoon

Sun Basket (non-GMO)

HomeChef

Blue Apron

Plated

AmazonFresh
Food delivery services
Skip the restaurant lines and meal kits altogether. The food delivery services below connect you with a broad range of local restaurants and food, so you can order from the full menus of your local favorites from the comfort of your home. They pick them up and deliver them to you for a small fee.
Local grocer
Though your local grocer is not a meal service by definition, they are making it easier to get healthier food to you more conveniently. Make the most of your time by ordering your groceries online and picking up your order at the store from the convenience of your car!
ClickList at King Soopers/Kroger

WalMart Online Grocery

Safeway Online Shopping
Local small businesses and franchises
These services are changing the meal game for many families. They provide freezer-friendly meals that are specific to your families' tastes and prepared by you.
Dream Dinners

Super Suppers
With all these options to choose from you are sure to find the right home meal delivery service for you and at a great value! Check out more ways to save money and budget your way to a brighter financial future.