3 Easy Super Bowl Party Planning Tips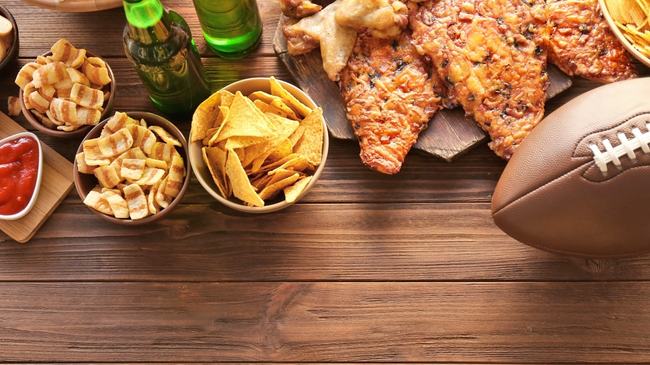 So you want to host a Super Bowl party? Planning ahead for one of the biggest sporting events in the country is crucial. It's all about the who, what, where, and how of the party. So, make sure your Super Bowl party is the real MVP of the game with our party planning tips.
Keep it simple sports fan
Save yourself some headaches. At the end of the day, your guests want to watch the game and eat tasty food. So, don't burden yourself by trying to impress others with an expensive Super Bowl party. Budget hack the whole party: be mindful of where you shop for party supplies, simplify your menu and drink choices, use plasticware and paper plates; basically, stick to a budget. Try to also send invites or some sort of heads up early and keep track of who's attending. Make sure your party venue, whether it's a house or apartment, is spacious enough for the attendees and is well equipped to view the game.
Pro tip: Make a party budget and stick to it.
Balance your menu
Having a menu that caters to different palates and diets will ensure that everyone enjoys your game day grub. Some guests might want to keep up with their healthy New Year's resolution. Others may have reservations when it comes to spicy foods. We recommend providing a little bit of everything. Below are some fan favorites, but don't shy away from putting your own creative spin on the menu. Delish has a ton of potential Super Bowl party foods to choose from.
Chicken Wings

Guacamole with Pico de Gallo and Chips

Chili

Pizza

Loaded Potato Wedges
Pro tip: Don't forget about dessert and have some options!
Games during the game
Some party guests won't be interested in the game at all. Shocker right? Depending on your guest list, have common party games available. If your Super Bowl party is more "grown-up" oriented then consider card games or board games to play in the background, like Meme the Game or Cards Against Humanity. If you plan on having families over then something more active, like cornhole, is great for kids, adults, and anyone in between. The goal is to make sure everyone is having a good time.
Pro tip: Ask attendees if they own any games they'd like to bring.
Watching the Super Bowl is one of America's great pastimes so don't mess it up. Keep your party simple, provide solid menu items for attendees, and give some entertainment options just in case the game is a bust.
Pro tip: Have a great time hosting and enjoy the game!
Watch the game in a home of your own
Maybe you've grown tired of cramming all your guests into a small apartment on Super Bowl Sunday. Now picture grilling up some game day favorites and hosting a watch party at your own home! You can make this dream a reality when you contact the salary-based mortgage consultants at American Financing.
Choose from a number of loan programs, including FHA, VA, CHFA, and jumbo. With American Financing, you may be able to get into a home for as little as $0 down!