New Homeowner Checklist: 12 Must Do Steps After Your Move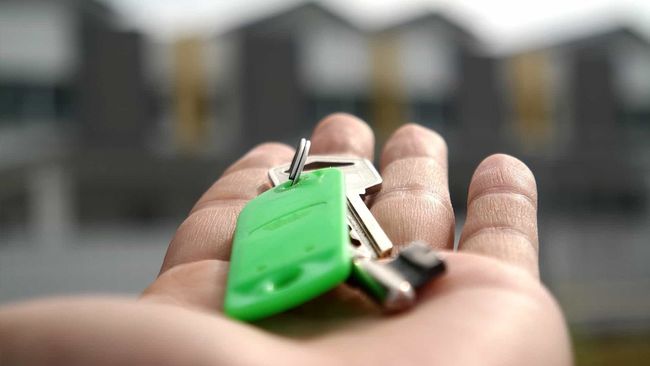 Finally, you've secured the home of your dreams. Congrats on becoming a homeowner! At last, you can breathe a sigh of relief and relax…right? Not so fast. Becoming a homeowner is no small feat, a series of essential tasks still awaits you. Luckily, we've created a new homeowner checklist to help you get settled in no time.
Start by focusing inside of your new home
1. Replace your locks
Security is first and foremost when it comes to your new homeowner checklist. Although you're now the official homeowner, there is no telling how many people possess the key to your house. Not only is it relatively inexpensive and fast to have a locksmith install new locks, but the payoff—your family's safety—is invaluable. 
Tip: Liability protection from an umbrella policy might make sense for your family.
2. Take care of the essentials
To be sure your house is livable upon your arrival, coordinate appliance, and furniture delivery in advance. You don't want to be caught without a stove or a refrigerator—not to mention without electricity and running water. This is why it's also crucial to immediately set up all of your utility accounts, including water, gas, television, phone, internet, trash, and so on.
3. Get to know the ins and outs of the home
Right away, make a point to locate the main circuit breaker and water valve. You'll also want to identify and test the smoke and carbon monoxide detectors. Knowing where you keep these crucial items will save you time. And don't forget, your home inspector left you with a comprehensive report notifying which items may need future attention. Keep that list handy, and don't be afraid to start planning for some of those repairs ahead of time.
Tip: Emergency home repairs can happen at any time. Get to know the costs that may accompany them!
4. Clean it up
You'll thank us later—this task is much easier to carry out when your home is empty. Yes, even before the boxes are unpacked. With those hard-to-reach places readily accessible, you'll be able to more efficiently scour the floors, windows, and other surfaces to remove the inevitable dust and dirt that come with moving. The space will already feel more welcoming once it is fresh, clean, and tidy. From there, you'll be free to personalize it by painting the walls to match your unique taste and décor. The work you put in now will help you create an environment that feels inviting, comfortable, and all your own. You may even take it one step further — one day — and update appliances or curb appeal.
Tip: Stay organized with a seasonal home maintenance schedule.
5. Change your mailing address
Make sure that your mail is being routed to the correct place. You don't want bills and other important documents arriving at your old address. Fortunately, the process is simple and flexible with two different options: you can either change your address in person at the local post office or do it online via the USPS website.
6. Use a stud finder before hanging decor
Before drilling into your new walls, be sure you understand what's behind them. Stud finders run $25 or less, and they have the power to locate studs, cables, and ducts. Let's not forget wiring runs horizontally from outlet to outlet to stay clear of your switches, too.
Then get to know your neighborhood and resources
7. Scope out the local schools
Whether you handle it before or after moving, finding a reputable school is crucial to ensuring your child receives the best possible education. To help narrow your search, ask for recommendations from friends and neighbors. Then, cross-reference their suggestions with online research. You can even call the school personally to arrange an in-person meeting. This way you can feel confident in knowing what to expect and rest assured that the school you ultimately select is the right fit.
8. Assemble your health care "dream team"
Take the initiative to find local health care providers before you need them. Don't wait until you're sick or overdue for a check-up. Getting set up with a local dentist, primary care physician, and other specialty medical practitioners will save you time down the road. Plus, you'll have the best contact on hand when an appointment becomes necessary. During your search, bear in mind your specific medical needs. Choose someone experienced and with whom you are comfortable. Similar to finding the right school, you can find healthcare providers by asking around for recommendations, conducting an online search, and finally, arranging a face-to-face meeting.
9. Take advantage of the Homeowner's Association (HOA)
Reach out to the local HOA in your new community to learn their meeting schedule, along with their rules and regulations. This will also help you to become more involved and connected to your community. Plus, most HOAs are an excellent resource for finding information on local restaurants, nightlife, social gatherings, gym memberships, and more.
10. Remember to call 811 before you dig
Before you go crazy with landscaping, remember utility lines can be anywhere in your yard. You'll need the utility companies to come out and mark them so you can avoid cutting into them. Dial the national dig safety hotline (811) before you dig. It's a free service that will keep you safe, and it will help you avoid costly repairs and fines.
11. Protect your children and pets
A lesser-known, but potentially life-saving tip: visit your local fire station to obtain window stickers. Place them on your children's bedroom windows and on windows where pets sleep. Don't forget to keep at least one fire extinguisher on each floor of your home.
12. Consider home meal and grocery delivery services
Fresh food conveniently delivered to your new doorstep? I think so! Home delivery meal kits can be incredibly helpful once you settle in and get back into cooking and sit down dinners. The same can be said for local grocery stores which can offer home delivery or online order/curbside pickup. Both are tasty options that can save you time!
New homeowner loans
Maybe you don't own a home yet but are thinking of starting the mortgage process soon. You can choose from a number of new homeowner programs, including FHA, VA, and conventional loans. With flexible credit and down payment requirements, you'll be on your way to homeownership in no time.
Is it worth being a homeowner?
Yes! Between today's low rates and rising property values, there's never been a better time to buy a home. You'll also start building equity right away and be eligible for certain tax deductions.
And trust us, you'll have a sense of pride once you're paying your own mortgage and not your landlord's.
Related: How to budget after buying a home