8 Budgeting Tips for New Homeowners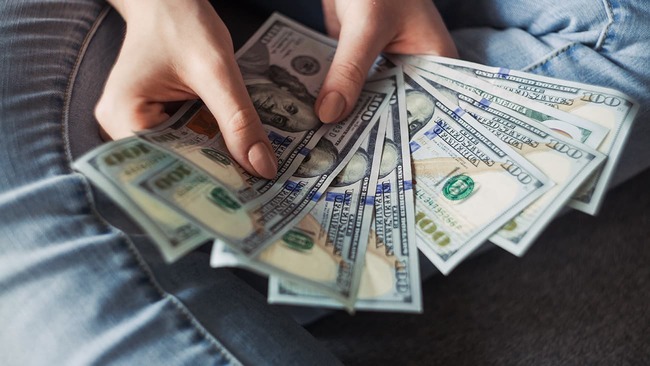 You finally did it. After years of planning, sacrificing, and saving, you bought your first house. But just because you closed on your own place doesn't mean you can let your guard down when it comes to money.
The reality is that many first-time homebuyers see a mortgage payment as their only homeownership expense. They fail to account for other funds necessary to cover taxes, insurance, and general maintenance. That's why it's important to stay on top of your finances after you close on your home.
Here are eight budgeting tips for every new homeowner to consider.
Look at your spending
If you're new to budgeting, your first step should be reviewing your spending. Note essentials, such as groceries and gas, and non-essentials, such as concert tickets and restaurant visits. You can then start identifying trends with your spending and determine where you might need the most work.
But what happens if you finish going through your transactions for the month only to realize you've blown a chunk of your paychecks on shopping and subscription services? First, don't panic. Once you have an accurate idea of where your money is going, you can make a plan for reducing your spending and boosting your savings.
Create a new budget
Budgeting is a must for new homeowners, regardless of income level. A comprehensive budget should include:
Your mortgage payment

Recurring bills (phone, student loans, car payment)

Groceries/transportation (gas or public transportation)

The occasional splurge (because new homeowners deserve a night out, too)
So what should you do with any leftover money at the end of each month? Well, you can't go wrong with building up your savings account. Once you have enough funds to cover six months of expenses, you may consider making extra payments on your mortgage.
Bills to pay when owning a house
Remember to account for all fees associated with buying a house. Here are a few expenses to add to your budget, along with that mortgage payment due the first of the month.
Homeowners insurance - You won't be able to close on your place unless you have it. A typical policy protects against theft and fire. We suggest looking into the ins and outs of home insurance before deciding.

Property taxes - It's common for mortgage servicers to escrow property taxes these days. Even so, you can put your mind at ease by double-checking now. The last thing you want is to assume you have a mortgage escrow account only to be on the hook for a huge tax bill next spring. 

Homeowner's association fees - Keep in mind that your subdivision will not maintain itself. New homeowners in these communities should expect to pay a monthly fee toward the upkeep of common areas. Something else worth noting is that HOA fees can increase from year to year.

Utilities - Transitioning from a small apartment to a single-family home? Then you'll certainly notice a higher utility bill. Fortunately, there are ways to remain comfortable in your home without breaking the bank. 
Reserve funds for necessities
No house is complete without furniture and appliances. Depending on the circumstances, you may choose to shop for these items either before or after closing on your place. Having the funds available for these purchases will keep you from having to pay for them with a high-interest credit card.
Don't forget about maintenance and repairs
The days of relying on a landlord to mow the lawn and fix a leaky pipe are over. Now that you're a homeowner, it's imperative to factor in maintenance and repair costs. Older homes tend to require more upkeep than new builds, so keep that in mind as you work on your budget.
Account for other home expenses
We're talking about the often forgotten things like a vacuum, toolbox, and AC filters. Again, it's your responsibility to maintain your home and ensure your investment continues to look and function properly. 
Cut costs where you can
Your new home budget might be getting a little tight at this point. Give yourself some breathing room by canceling unnecessary streaming services or buying more generic products at the store. These small changes can improve your financial outlook in the short term and long term.
Consider a home warranty
Are you worried about certain repairs breaking the bank? Then consider looking into a home warranty. Not all plans are the same, so spend some time learning how to get the best home warranty for your situation.
Track your progress
It takes time to adjust to a new budget. That said, your budget will change every month depending on numerous factors. Do what you can to track your progress and make changes accordingly.
Helping you every step of the way
Trust us when we say that the right lender makes all the difference during the home buying process. At American Financing, our mortgage consultants have your best interest in mind. Give us a call at (800) 910-4055.