Budgeting Tips for New Homeowners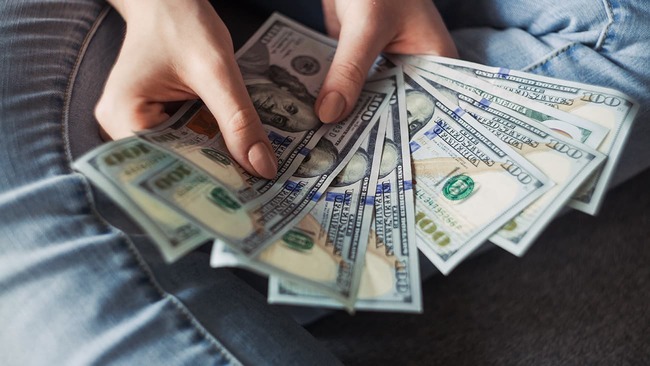 Anyone can browse home listings, tour neighborhoods, and attend open houses. And yes, it's tempting to picture your dream backyard long before owning a home. The reality, though, is that every home buying decision should be made with your financial situation in mind.
Many first-time homebuyers see a mortgage payment as their only homeownership expense. They fail to account for other funds necessary to cover a down payment, closing costs, taxes/insurance, and general maintenance. That's why it's important to stay on top of your finances as you make your way through the buying process.
Consider the following information as you start to budget for buying a house.
How much money should you save before buying a house?
Experts recommend putting 20% toward a down payment on a house. Doing so eliminates private mortgage insurance (PMI), lowering your monthly payment. But with rising home prices and consumer debt, hopeful buyers are struggling to come up with the standard 20% down.
Now for the follow-up question: Can you still buy a house even if you don't have much of a savings account?
In short, the answer is yes. According to the National Association of Realtors, the average U.S home buyer puts down 12%. It's evidence that folks would rather pay PMI for a short duration than continue renting and paying their landlord's mortgage.
Let's do some quick math. A 12% down payment on a $300,000 home would be $36,000. While that might be doable for a number of first-time buyers, it's unrealistic for the majority.
Thankfully, there are loan programs that can get you into a home of your own for as little as no money down. FHA loans, for example, require a mere 3.5% down. VA loans, meanwhile, include no down payment and no mortgage insurance.
How much you decide to put down ultimately depends on your specific goals. If you anticipate moving to a larger house in several years, it may not make sense to drain your savings. However, if the plan is to make this your forever home, a sizable down payment could save you tens of thousands of dollars over the course of your loan.
The takeaway from this section is that down payment amounts differ for everyone. As long as you're comfortable paying PMI initially, you shouldn't stress over the amount you can put down. Just remember to explore down payment assistance programs ahead of time.  
How much should you spend on a house?
Say you get pre-approved for a $400,000 mortgage. A lot of people in this position will only look at homes listed at $400,000. But is it smart to limit your search to the most expensive places you can "afford?"
Here's the thing. Lenders today abide by what's known as the 28% rule. It means that a borrower should avoid spending more than 28% of their before-tax income on a monthly mortgage payment.
What complicates home affordability is when you also account for regular debt payments such as student loans and credit card bills. Lenders want to see that your debt-to-income ratio, or DTI, will not exceed 36%. The higher your DTI, the greater the risk of falling behind and possibly defaulting on your loan.
Bills to pay when owning a house
You're officially a homeowner at this point! You cleared the hurdles of a down payment and closing costs and are ready to start building equity. Here are a few expenses to add to your budget, along with that mortgage payment due the first of the month.
All fees associated with buying a house
Homeowners insurance - You won't be able to close on your place unless you have it. A typical policy provides protection against theft and fire. We suggest looking into the ins and outs of home insurance before making a decision.

Property taxes - It's common for mortgage servicers to escrow property taxes these days. Even so, you can put your mind at ease by double-checking now. The last thing you want is to assume you have a mortgage escrow account only to be on the hook for a huge tax bill next spring. 

Homeowner's association fees - Keep in mind that your subdivision isn't going to maintain itself. New homeowners in these communities should expect to pay a monthly fee that goes toward the upkeep of common areas. Something else worth noting is that HOA fees can increase from year to year.

Utilities - Transitioning from a small apartment to a single-family home? Then you'll certainly notice a higher utility bill. Fortunately, there are ways to remain comfortable in your home without breaking the bank.  
How much mortgage is too much
You'd be surprised by how many Americans overspend on their house. As we mentioned earlier, it's perfectly fine to not get the most expensive house right away. Taking this approach allows you to continue paying off debt, contributing to a retirement account, and yes, saving for that first emergency home repair.
Want to see just how much home you can afford? Crunch the numbers using our mortgage affordability calculator. And reach out to your lender if you have any concerns about being house poor.
How to budget after buying a house
Budgeting is a must for new homeowners, regardless of income level. A comprehensive budget should include:
Your mortgage payment

Recurring bills (phone, student loans, car payment)

Groceries/transportation (gas or public transportation)

The occasional splurge (because new homeowners deserve a night out, too)
So what should you do with any leftover money at the end of each month? Well, you can't go wrong with building up your savings account. Once you have enough funds to cover six months of expenses, you may consider making extra payments on your mortgage.
Helping you every step of the way
Trust us when we say that the right lender makes all the difference during the home buying process. At American Financing, our mortgage consultants have your best interest in mind. Give us a call at (800) 910-4055.