3 Tips to Getting the Best Home Warranty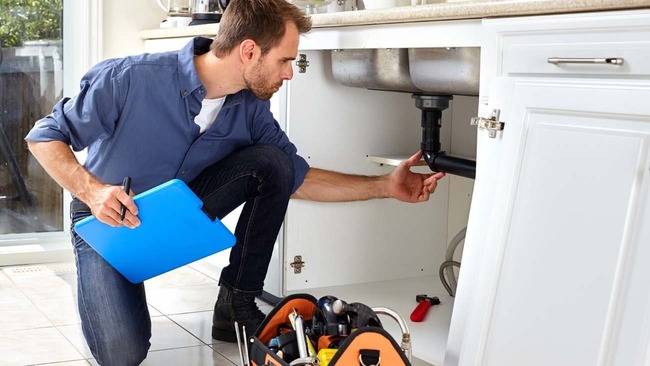 Purchasing a home warranty plan can provide peace of mind. While homeownership is a dream for most people, everyone dreads unexpected, expensive repairs. A comprehensive home warranty plan can help ensure that you don't have to spend hundreds or even thousands of dollars out of pocket when something goes wrong.
While buying a home warranty plan makes sense for most homeowners, you should not purchase a plan on a whim. Selecting the right home warranty plan will help ensure that you get the most out of it. It is a good idea to begin your search for a home warranty plan by looking at home warranty reviews.
After reading reviews and narrowing down your options, use these tips to help you get the best home warranty.
Know what coverage you need
Before buying a home warranty plan that best suits your needs, you need to determine the coverage you require. Most home warranty plans cover repairs for a home's electrical, plumbing, and HVAC systems. Home appliances, such as the water heater, washer/dryer, and refrigerator usually get coverage.
However, some homeowners may need additional coverage. For example, if you live in an older home with its original roof, you may want to add roof coverage in case of leaks. It is also possible to add coverage for septic pumps, well pumps, and swimming pool/spa equipment.
Knowing what type of coverage you need for your home will assist you in finding the best home warranty plan possible. Consider the age and condition of your home when determining coverage needs. The last thing you want is to buy a home warranty plan that does not provide coverage for the things in your home that may need repair.
Related: How to Prepare Your Home for Summer
Get quotes from multiple home warranty companies
If you Google search "home warranty plan," you will see many different websites pop up. But you shouldn't make the mistake of simply buying a home warranty plan from the company listed at the top of the search results. It is in your best interest to get quotes from multiple home warranty companies before making a purchase.
When requesting quotes for a home warranty plan, make sure that you get everything in writing. Doing so will make it easier to compare your options to see which home warranty company offers the best plan. When reviewing quotes, also keep these things in mind:
Cost of the plan: The price of a home warranty plan can vary from one provider to the next. A comprehensive quote should include the total price of a home warranty plan for one year. A home warranty usually costs between $300 and $600, so be wary of home warranty plans that are much cheaper or much more expensive than the average price.

Service fees: A service fee is what you pay when you make a claim and call to have an issue diagnosed and repaired. Like the price of a home warranty plan, service fees can also vary. The majority of home warranty companies have service fees between $75 and $125. If you live in an older home and have reason to believe that you may need multiple repairs over the next year, opting for a plan with a lower service fee may make sense financially.
Carefully review the contract before purchasing
Reading the contract for a home warranty plan may not sound like a fun way to spend your time, but it is important to do so. Don't simply skim through the information – read each line to make sure that you understand all aspects of the plan.
Issues can arise when a homeowner buys a home warranty plan without reading the contract. Failure to read the contract can result in buying the wrong plan. There may also be rules and stipulations that you will not be aware of if you don't carefully review the contract. Reading your home warranty plan contract before making a purchase is the easiest way to ensure that you get the best plan possible.