Emergency Home Repairs: How Much Should You Budget?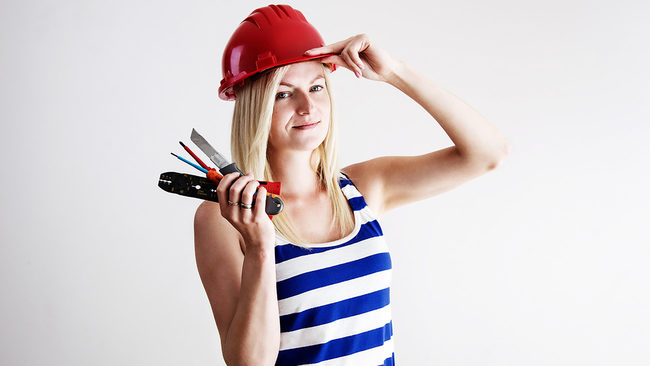 Emergency home repairs happen to everyone, and they always seem to happen at the worst time. Since you aren't sure what repairs are needed when, how can you budget for them?
Let's start by looking at insurance, warranties, and a general homeowner budget rule of thumb.
Understand your homeowners insurance policy
First, check your homeowners insurance. Fire, smoke, wind, lightning, or hail damages are (typically) covered. Though hurricanes, earthquakes, and flooding damages are generally separate. Coverage varies by company and policy, so educate yourself ahead of time to know what is and isn't covered.
Quick tip: Learn why umbrella policies are good for homeowners.
Consider a home warranty service
Another way to budget for emergency home repairs is to buy a home warranty service. While this option does come with a cost (plans are as low as $30 or $40 a month), it can save you in the long run. It can help you with replacing your A/C unit, your washer, your oven/range, etc.
Though it's a solution for every homeowner, Zillow says "home warranties are particularly great for first‐time Gen X/Y and Millennial home buyers who've been renters until now. They're used to calling the landlord whenever there's a problem, and a home warranty company takes over that role."
Just remember to look into the best home warranty companies before making a decision.
Follow the 1% budget rule
According to the 1% rule, you should set aside at least 1% of your home's value every year for home maintenance. For a $350,000 house, this works out to $3,500 per year.
How much will you need to save for home repair?
Now that you have ideas on how to budget for home repairs, let's take a look at how much you will need for common high-cost emergencies:
Plumbing issues or pipes bursting
A leaky pipe may not seem like a big deal since costs typically range around $350 for repair. But, it will be if a pipe bursts in your home. According to Ace Home Services in Phoenix, costs can vary anywhere from $5,000 to $50,000.
Keep in mind your homeowners insurance should cover a majority of the water damage costs, but it may not pay to repair the broken pipe. Factors such as location, the severity of the break, and the level of internal damage can affect how much you will pay.
Roof repair or replacement
Your roof is beaten up by the elements day in and day out. Eventually, it will wear out. Repairing a roof can cost between $800 and $1,200 (depending on the roof type and where you live). So it's no surprise replacing a roof can cost upwards of $7,500.
According to House Logic, an annual roof inspection may allow you to plan for necessary repairs. They recommend watching out for dark areas on ceilings, peeling paint under roof overhangs, damp spots on fireplaces, and water stains on pipes.
Sewer line repair
Sewer line repair may not sound like a big job, but it is. There's a camera inspection ($150-$250). Plus labor and material fees. If the pipe needs replacement, expect to pay by the foot. Most contractors charge anywhere from $175 to $300 per foot of replacement line. The price varies based on your location and pipe material.
What can you expect to pay overall? According to Plumbline Services in Denver, sewer line repair averages around $7,500.
Water heater
A failing water heater can mean cold showers or even no shower at all. Worst-case scenario, it could leak and cause basement flooding, requiring immediate attention and dollars.
According to HomeAdvisor, the national average cost to repair a water heater is $545. The typical range is between $216 and $893, though homeowners have spent as little as $100 and as much as $1,300. If you're in need of a water heater replacement (plus installation), the national average is a little over $1,000. Though it can be as high as $11,000 depending on your location and if it's a tank or tankless, gas or electric, etc.
Foundation repair
Your home's foundation is often considered the most important part of your home because it's the base of everything else. Unfortunately, it can fail as a result of poor soil, tree roots, or moisture.
Common foundation projects include: sealing your basement, repairing the foundation, and even installing the foundation. Costs vary based on where you live but can run anywhere from $4,000-$8,000.
Homeownership is affordable as long as you properly manage your money, perform routine maintenance, and prepare yourself for the costs of emergency home repairs.
Related: How to Prepare Your Home for Summer