Why Umbrella Policies Are Good for Homeowners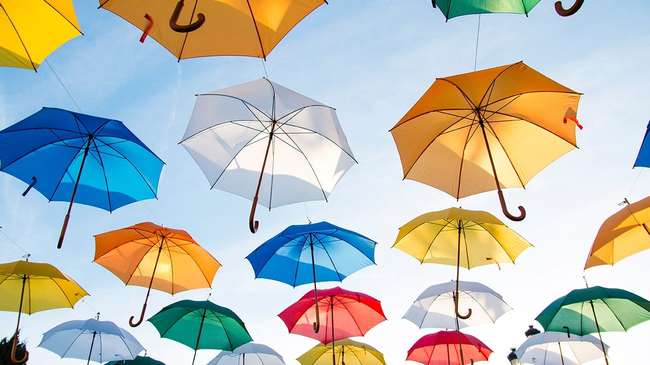 With homeownership comes great responsibility. You're maintaining a home and a yard that together make up your biggest financial asset. Yet more often than not, we don't think of it that way. That is until an accident happens.
What if someone trips on a rug or falls down your stairs? Are you prepared for the financial consequences of a lawsuit? This is when a personal umbrella insurance comes into play. It can save you from a financial disaster if an accident happens on your property.
Here's how. Umbrella insurance — sometimes called excess liability insurance — can be thought of as a guarantee that your savings, income, and other assets will be protected no matter what. So if you're sued for damages that exceed the liability limits of your homeowners insurance, an umbrella policy will cover what's leftover from what you owe. In some cases, it even provides coverage for things outside of your basic homeowners insurance.
Homeowners insurance also comes relatively cheap and customizable to your needs. Here's what you need to know when considering an umbrella policy purchase.
Umbrella insurance for homeowners
Though not required, umbrella insurance is commonly purchased by homeowners. An extra layer of liability protection can prevent a lawsuit from wiping out not only your current savings but also what you stand to earn in the future. Without the additional coverage of an umbrella policy, you could be stuck paying off a massive settlement for years to come.
Here are examples of the types of coverages provided by an umbrella policy and how they protect homeowners:
Bodily Injury Liability 
This covers the cost of damages to another person's body. Examples include the cost of medical bills and/or liability claims as a result of:
A guest in your home falling down the stairs and receiving several injuries.

A neighbor's child playing on a trampoline in your backyard and breaking a bone.

A stranger wandering around in your backyard and is bitten by your dog.
Property Damage Liability 
This covers the cost of damage or loss to another person's physical property. Examples include the cost of the following situations:
Damage claims incurred when your pet rips a friend's priceless belongings.

Accidental damage to school property caused by your child.
Owners of Rental Units
This helps protect you against liability as a landlord. Examples include the cost of liability claims as a result of:
Someone slipping on the snow-covered patio steps of your rental property and suing you for damages.

Your tenant's dog injuring someone and you're held responsible.
Learn more about homeowners insurance and replacement value
Pros of umbrella insurance
Provides homeowners extra liability coverage and legal defense costs once the limits of their home insurance policies have been reached.

Covers incidents that your main insurance might not, such as false arrest or malicious prosecution.

Coverage limits start at $1 million.

Umbrella coverage often applies anywhere in the world.

Affordable expense when considering the amount of coverage you receive.
Cons of umbrella insurance
Homeowners must already carry property or homeowners insurance to qualify for an umbrella policy.

Homeowners must purchase the minimum amount of home insurance liability coverage before they can add umbrella coverage.
Where to buy and how much
Insurers typically sell umbrella insurance in million-dollar portions. So, the most affordable policy provides up to $1 million in coverage, then $2 million in coverage, and so on. A good rule of thumb to follow: buy enough to cover your net worth. If you're likely to earn more money in the near future then include that potential income in your estimate.
Nearly all major insurance companies offer umbrella insurance but keep in mind most require you carry home insurance with them as well. Though there are companies that offer a stand-alone umbrella policy, meaning you could carry your homeowners insurance with another provider. So don't be afraid to shop around.
Something else to consider is the maximum limit a company can offer. Most umbrella policies stop at $5 million, but some can go higher. If your net worth is more than $5 million, you're going to want to find a company that can match that. Keep in mind with higher limits come higher premiums.
According to the Insurance Information Institute, an umbrella policy with $1 million in coverage can cost homeowners about $150 to $300 per year. The next million will cost about $75, and $50 for every million after that. It's rather affordable when you consider the high coverage limits.
Especially when you consider the added peace of mind you get as a homeowner or landlord.
All in all umbrella insurance gives you an incredible value for the cost and lets homeowners rest easy knowing that they stand to keep a bright financial future accident free or not.