Home Insurance Actual Cash Value vs. Replacement Value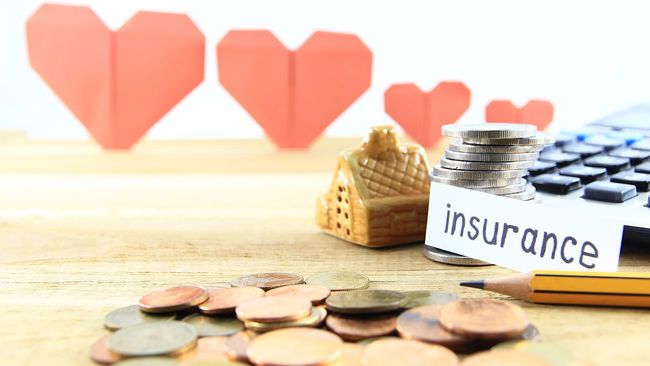 Given the frequency and severity of recent natural disasters, it's imperative to be adequately covered by a home insurance policy. But where to start?
When shopping for a policy, you will find yourself faced with an abundance of different factors to account for. Of these many considerations, one of the most important is finding out how the policy provider will calculate reimbursing you in the event of stolen, damaged or lost property.
An insurance policy will either cover your property for the actual cash value (ACV) or the replacement cost. These are two drastically different methods of calculation. Knowing the difference could prove invaluable in the long run when it comes to reimbursing your treasured possessions. As a homeowner, it's essential that you do not settle on a policy until you have weighed these options and determined which one is best for you and your family.
Differentiating AVC and replacement cost
Let's begin by breaking down the difference between the two. ACV is the cost to replace or repair your property, minus your deductible and depreciation, which accounts for the everyday wear and tear of the item that develops over time. As a result, ACV can place you in the less-than-ideal situation of being unable to replace your possessions if your funds run short. Though this option is typically less expensive, there is more risk involved in going this route.
The replacement cost value, on the other hand, is based on the cost of fully replacing your property, regardless of when you purchased the item. In other words, you will be compensated enough to replace the item at today's value, and unlike ACV, you do not have to make up for depreciation. You're only responsible for the deductible. Unsurprisingly, options that cover your property at its replacement value do cost more. However, the higher premium is accompanied by greater protection and lower risk.
According to Laura Adams, senior insurance analyst at insuranceQuotes.com, a policy covering possessions at their replacement cost value typically comes at an expense of 10% more per year than an ACV policy. That said, the longer you own expensive items such as electronics and furniture, the more they depreciate, therefore rendering replacement cost coverage even more critical.
"Unless you are financially prepared to cover the depreciation difference after a disaster or theft, purchasing replacement coverage is strongly recommended," Adams says.
In addition, Adams emphasizes the difference between replacement cost insurance for your home and personal belongings. Your home is likely your largest possession,  so it's wise to have a replacement cost policy on it. Plus, most mortgage lenders require it.
Replacement cost coverage can also pay off if you own many valuable items. Though, if you don't have many valuable possessions—or if you have adequate savings to replace or repair them—having cash value coverage may well suit your needs.
Consider these real-life examples
Imagine a tree falls on your roof causing $15,000 in damages. 
If you have a replacement cost policy, and you have a $500 deductible, your insurer will pay $14,500. This is because your policy will cover repairs for any type of damage to your home beyond your deductibles.
On the other hand, imagine you have the same deductible for an actual cash value policy, but your roof—originally valued at $20,000—is 20 years old, and as a result, is only valued at $9,000 today. With $11,000 in depreciation, your insurer will only pay $3,500 ($15,000 damages - $11,000 depreciation - $500 deductible).
Imagine someone broke into your home and stole your five-year-old television. You may have originally purchased it for $1,000, but it's now valued at $500 due to depreciation.
With a replacement cost policy, your insurance provider will not factor in the age of the television. Rather, they will pay to replace it at the value of the same size television today—which may cost around $1,500. You will only be responsible for paying the cost of your deductible, and your provider will handle the remainder.
With an actual cash value policy, your insurer will only cover the $500 current value—minus the cost of your deductible.
Above all, Adams urges homeowners to shop and compare multiple policies. "It's wise to compare policies both with and without replacement cost value coverage. This way you understand the potential savings and risks of going without it," she says. "And don't forget to review your coverage choices every year to make sure you have enough insurance to keep you and your family safe."