Government Assistance Programs for First-time Homebuyers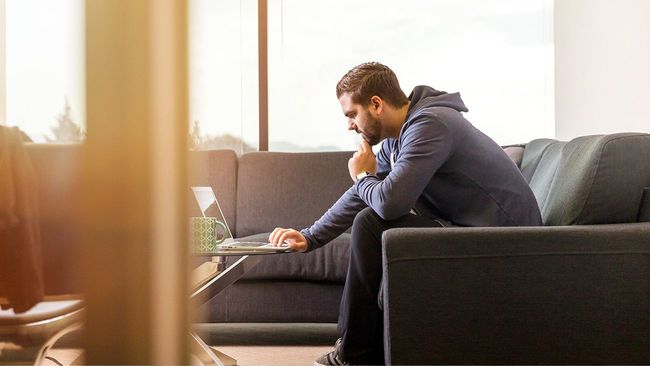 Available through the state, county, and city governments, down payment assistance programs are a valuable resource for first-time homebuyers seeking financial help. Many of these programs offer a homebuyer grant to alleviate the burden of added debt. And, depending on the program, they may not even require repayment.
Down payment assistance programs open up opportunities for those who either haven't had the ability or haven't thought about saving up thousands of dollars for a down payment. At American Financing, we see many people successfully utilize these programs—around 50 per month, on average. These programs genuinely support what American Financing is all about: helping people afford their dream home.
Who qualifies for first-time homebuyer down payment assistance?
Anyone who has already been pre-approved for a mortgage can qualify for aid. While there is a maximum income restriction, the cap is often quite lenient, with requirements varying from state to state. It's important to look into such programs as soon as possible. We also suggest talking to your lender about options that may be available to you.
Where do I begin?
The Federal Housing Administration (FHA) and the National Homebuyers Fund offer their own programs for homebuyers. Yet, there are many other government assistance programs available locally in the county, city, and even zip code level. As such, it's always worth checking to see the specific offerings available in your desired area. Local government officials often look to build up certain areas. So, extra incentives may exist based on the neighborhood—with funds just waiting to be tapped by new buyers.
To make this process even more accessible, we've compiled a searchable list of local homebuying programs and classes available in each state. There, you can search by city, state, or even primary language spoken. While some government assistance programs only apply to first-time homebuyers — defined as someone who has not owned a home within the last three years — others are not limited to this demographic. And best of all, you can combine these programs. As an example, a county-based program might cover closing costs on top of the state's down payment grant, providing an added source of financial aid.
First-time homebuyer programs with bad credit
Maybe you're worried that a bad credit score will keep you from buying a home. Thankfully, you can land a mortgage even with less than stellar credit.
The following programs have flexible credit and down payment requirements:
You may also come across several first-time homebuyer loans with zero down payment required. Again, get in touch with your lender to see if you could benefit from this type of home loan.
How do I get a first-time homebuyer grant?
Start by exploring the housing finance agency in your state. You'll likely come across a number of programs designed especially for first-time buyers such as yourself. Many programs offer grants to help turn your homeownership dream into reality.
Be aware that not all first-time homebuyer grants are the same. Fund amounts depend on various factors, including location, credit score, income, and family size. An experienced lender can also point you in the right direction as far as grants are concerned.
First-time homebuyer free money
Unfortunately, there's no such thing as "free money" for first-time homebuyers. But you can increase your homeownership chances simply by researching the above down payment programs and grants. Then familiarize yourself with the mortgage programs created with first-time homebuyers in mind.
Government mortgage loans
FHA loan
Ask a lender about government mortgage loans and chances are they'll bring up the FHA loan first. Not only is it easy to qualify for, but there's also no need for a sizable down payment. It's no secret what makes this loan a top choice among first-time homebuyers.
VA loan
Have you or your spouse served in the military? Then you may be eligible for another attractive government loan — the VA loan. Those who are eligible will enjoy no down payment, no mortgage insurance, and an incredibly low rate.
Is there a catch?
It takes an effort to obtain government help with mortgage programs. For instance, many states require qualifying candidates to take an online homebuyer's education course. This may include a small, out-of-pocket fee of around $99.
Where can I find more information? Our first recommendation for those interested in finding specific sources of government help would be to use the Internet. It's rich with information and readily accessible at your fingertips! A quick web search makes it easy and painless to gain knowledge on the vast options available, like homebuyer incentives and tax credits.
Take it a step further by contacting your state or county housing authority. Reach out to your local government office or city hall to track down the specific housing assistance department nearby. Engaging in face-to-face interaction will allow you to ask more detailed questions, and receive more in-depth answers, overall equipping you with more comprehensive information.
Avoid these common pitfalls
One of the biggest misconceptions that can hurt new homebuyers is the belief they don't need to bring money to closing. There are times when people think they'll simply apply for a loan and be handed the keys without any other steps involved. Unfortunately, this is not the case. More often than not, you'll have to meet a requirement. So it is highly recommended that homebuyers bring at least $1,000 to closing—and if possible, a bit extra to be safe. Access to saved money is essential when coming to the table. If the buyer is not aware of this fact, whoever assisted them failed to do their job.

It's important to remember that expenses continue even after you receive the keys. Buyers may get themselves into trouble when they neglect to consider the additional costs that homeownership entails. This may include landscaping, window coverings, and necessary repairs they didn't previously notice.

There is nothing more embarrassing than putting in an offer, then arriving at the mortgage company and finding out you don't qualify after all. As a result, mortgage pre-approval is crucial. Don't forget to stay within your price range and consider added expenses.
First-time homebuyer tips
Get your finances in order
This could mean building up your savings account, paying off debt, or a combination of the two. Remember that you'll likely need extra funds to cover closing costs, realtor fees, and other initial home expenses. As you begin knocking down high-interest debt balances, your credit score will start to improve. And a healthy credit score tells lenders that you're a good candidate for a mortgage.
Get pre-approved
So you want your offer to stand out from the competition? Then pre-approval is a must. A mortgage pre-approval letter shows how much home you can afford, giving you buying power.
Rely on the experts
Once you're pre-approved, you can finally get to the fun stuff! Yes, we're talking about browsing online listings, attending open houses, and eventually, finding your dream home. Just be sure you hire the best real estate agent you can find and don't hesitate to contact your lender with additional questions during this time.
Start your home buying journey
Interested in learning more about government assistance for first-time homebuyers? Our dedicated mortgage consultants at American Financing are here to help. Give us a call at (800) 910-4055.