Conventional vs. FHA Loans: Which Is Right for You?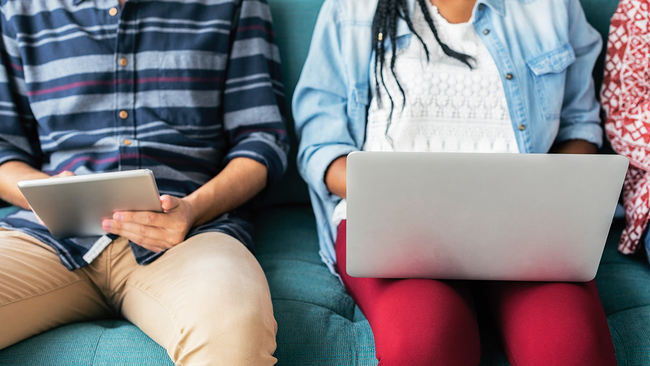 When navigating the mortgage process, it may feel like there are as many loan programs as there are home choices.
How do you determine what's best for you? Let's take a look at two of the most popular options: conventional home loans and FHA loans.
What is a conventional home loan?
A conventional mortgage is a private loan not backed by the government. They're either conforming or non-conforming. Conforming loans can be sold to other lenders, typically government-sponsored entities (GSEs) Fannie Mae and Freddie Mac because the loan "conforms" to their guidelines. Nonconforming loans don't conform to GSE guidelines. They're typically large loans, called "jumbo" mortgages. Though they may be sold to other lenders, GSEs won't buy them.
For the sake of this article, we'll speak specifically about conforming conventional mortgages, not jumbo loans.
Pros of a conventional mortgage
Conventional mortgages generally pose fewer hurdles than FHA or VA mortgages, which may take longer to process. Their competitive interest rates and loan terms usually result in a lower monthly payment when compared to FHA loans (though you often need a higher credit score to qualify).
To take advantage of a 3% down payment, check out the Fannie Mae HomeReady program. However, with any down payment less than 20%, you'll have to pay for PMI until you reach 20% equity in your home.
Pros of an FHA loan
FHA loans can save you a lot upfront, but they include mortgage insurance payments that can make an FHA loan more costly. Over the life of the loan, you could be paying far more than you would on a conventional loan.
But that doesn't mean you should write off an FHA loan. An FHA loan can offer incredible benefits to first-time homebuyers, families with low- to moderate-incomes, and buyers with lower credit scores.
Relaxed credit score requirements

Lower debt-to-income (DTI) radios

Low down payment options

More housing options - single-family homes, multi-family homes, condos, manufactured homes (be sure to check lender qualifications)
If an FHA loan is the difference between you getting into your dream home now versus three years from now, it's worth considering. You can always refinance to a conventional loan once you strengthen your financial health.
Rate comparison
FHA loans tend to come with slightly lower interest rates, though you have to consider the entire payment (with mortgage insurance included) to determine what's the better deal. Keep in mind the rates you are quoted are also dependent on your credit score and debt-to-income ration, among other things. So, while it is helpful to use mortgage calculators to get an idea of your rate or payment, it is most important to allow enough time during the mortgage process to receive a few different rate quotes.
Cost of mortgage insurance
Be sure to consider the cost of mortgage insurance when comparing the two. An FHA loan will most likely cost you more in mortgage insurance premiums than a conventional loan.
For FHA loans, borrowers are required to pay a monthly mortgage insurance premium (MIP) regardless of their down payment amount, and they must also pay a 1.75% upfront mortgage insurance fee when the loan closes. On a $300,000 loan that equates to $5,250.
Conventional loans only charge monthly mortgage insurance, but it can be dropped later on once you've earned enough equity in your home or have reached a certain loan to value (LTV). FHA mortgage insurance is required for the life of the loan.
Loan terms
If you're looking for a flexible loan term that is fixed or adjustable: 10, 15, 20, 25, or 30 years — then conventional mortgages are for you. FHA loans only come in 15 or 30-year fixed-rate terms.
To determine which loan is better for you — conventional vs. FHA — have your loan officer run the comparisons using your real credit score, the current interest rates, and the same house price, so you can better compare apples to apples.
Want to compare other loan programs? Try our comparison chart.
Ready to get started? You can apply online or give us a call at (800) 910-4055 and speak with a dedicated mortgage consultant. We're happy to customize a loan that fits your financial goals.