Does Getting Pre-Approved Hurt Your Credit?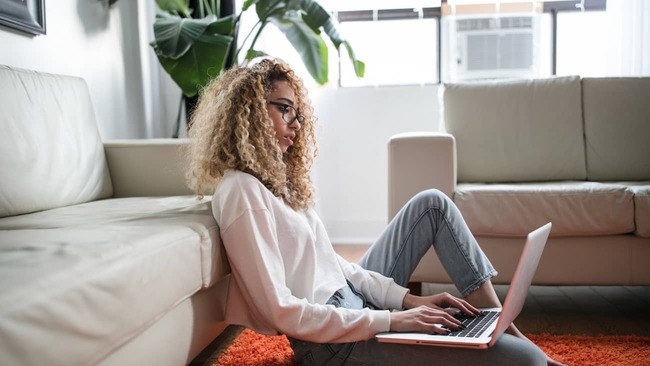 Buying a home — whether it's your first or fourth — is a fascinating time. You can peruse online and tour the styles and neighborhoods that interest you. You can follow your own schedule and make an offer when it feels right. Well, as long as you have a pre-approval letter in hand.
Mortgage pre-approval is a crucial first step in the home buying process. It allows you to understand your budget and tells the seller that you have the funds available to finance the home purchase.
Let's look at what it means to get pre-approved and how your credit score comes into play.
How does mortgage pre-approval work?
To get pre-approved for a mortgage, you must work with a lender to verify your financial information. You'll submit documents like paystubs, proof of assets, employment verification, etc. Upon reviewing such documents, your lender will then provide a loan estimate telling you whether or not you're pre-approved. 
During this process, the lender will also perform a credit pull. The credit pull helps them understand if you're current on debt payments and how much you carry.
Does pre-approval hurt my credit?
Getting pre-approved for a mortgage allows the lender to pull your credit report from the three main credit bureaus — Experian, TransUnion, and Equifax. 
Mortgage shopping is generally seen as a positive financial move by credit scoring models, and multiple credit checks from mortgage lenders within a 14 to a 45-day window will only be recorded as a single inquiry. This allows buyers to shop around and get mortgage pre-approval from several lenders without their credit score taking a significant hit.
What's the difference between a hard and a soft inquiry?
When you apply for new credit — like a credit card, mortgage, or car loan — you agree to a hard inquiry. Hard inquiries notify the major credit bureaus that you're applying for a loan or line of credit. 
If your credit is being assessed by a landlord or insurance company, they're simply reviewing your report instead of loaning you money. So, it's considered a soft inquiry. Soft inquiries do not affect your score nor show up on your credit report.
How many points will a hard inquiry cost you?
Hard credit inquiries generally have a minor impact on your credit scores. You can expect a five-point decrease in your score as lenders review your financial stability. So, there's no significant harm to your credit. 
Remember, once you're ready to start shopping for a mortgage, aim to do it within a 45-day time frame. Then all of the credit inquiries made will appear as one inquiry on your credit report.
How long do inquiries stay on your credit report?
Hard inquiries may stay on your credit report for up to two years. Although, according to Equifax, they typically only affect your credit scores for one year.
Does refinancing affect my credit score?
Refinancing your mortgage is a similar experience to mortgage pre-approval in that a lender (or lenders) will have to do a hard inquiry credit pull. It's important to stay within that same 45-day window so you are not negatively impacting your score.
It's also important to know that refinancing your mortgage too often can cause an even more significant drop in score. You'll want to be sure you're speaking with an experienced mortgage consultant so that you can understand all refinance benefits and credit score impacts.
Is my credit score strong enough for mortgage pre-approval?
Before seeking mortgage pre-approval, check your credit to understand what is reported in your credit report. Everyone is entitled to a free copy of their credit reports every 12 months. Simply visit www.annualcreditreport.com.
If you notice your credit score could use some work, check out our article on Ways to Clean Up Your Credit.
If your score appears to be healthy, call (800) 910-4055, and let a salary-based mortgage consultant walk you through the pre-approval process. 
Photo by Thought Catalog on Unsplash.