FHA Home Loan Requirements: What You Need to Know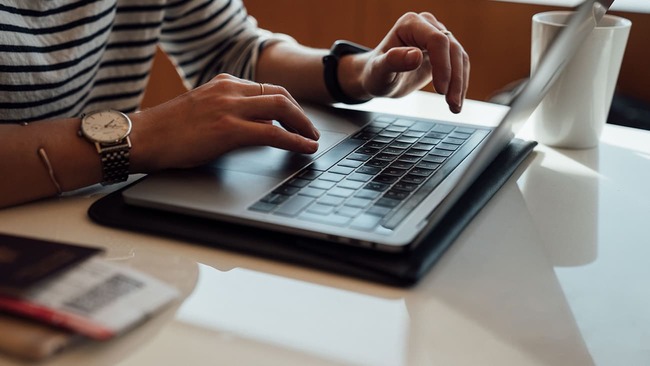 The Federal Housing Administration (FHA) has been providing loans for homebuyers since 1939 and is the largest insurer of mortgages in the world. FHA loans are a popular choice for many homebuyers because they are typically easier to qualify for and offer less risk than other mortgages. They are also backed by the U.S. government so if a borrower defaults, the Federal Housing Administration will pay-off the remaining loan balance and assume ownership of the home.
FHA mortgages are a great option for many interested homebuyers but there are certain requirements and limits involved. Learn what they are and how to navigate this borrower-friendly loan option.
FHA loan requirements
Single-family homes, manufactured homes, townhouses, and condos

A minimum credit score of 640 or higher (borrowers could previously qualify for an FHA loan with a 560 score prior to COVID-19; contact a lender for the most up-to-date credit score requirements).

Upfront mortgage insurance premium

Refinance up to 97.75% of your home's value
Why the change in credit score requirements?
The COVID-19 pandemic forced mortgage lenders to raise credit score standards on most loans. With many homeowners struggling to stay current with their payments, lenders are doing what they can to minimize risk. We encourage you to look into these mortgage lending changes yourself and to get in touch with our team for further assistance.
Down payment amount
Most loans that are not backed by the federal government typically require a significantly higher down payment. For most borrowers, the Federal Housing Administration only requires 3.5% of the purchase price of the home as a down payment as long as it's your primary residence. Though, the program does allow for 100% of that down payment to come in gift form, as long as that money does not come from the seller, a real estate agent, or broker.
Keep in mind that gifted down payment money needs to be documented through financial records. So, be prepared to provide copies of your recent bank statements, your donor's recent bank statements, and copies of cashier's checks. Lenders want to be sure the down payment gift is in fact "a gift" and not another loan that needs to be repaid.
In some cases, there are down payment assistance programs that homebuyers are simply unaware of. Check out county, state, and federal government websites for these home buying programs. While the HUD lists these programs, a quick Google search can provide even more specific and updated information.
FHA Loan eligible properties
Detached or semi-detached homes, manufactured homes, townhouses, and condos are eligible properties for the FHA program, so long as they are safe, secure, and sound. An appraiser will determine if the property meets FHA conditions.
There are many areas where the FHA does require problems to be remedied in order for the sale to close. Common issues include electrical and heating, roofs, water heaters, and property access (among other things).
Mortgage insurance
It's important to note that although FHA loans are backed by the federal agency, they do still require two types of mortgage insurance.
Upfront premium: 1.75% of the loan amount that is paid when borrowers receive the loan and it can be rolled into the financed loan amount.

Annual premium: .45% to .85% of the loan amount. It depends on the length of the loan, the loan amount, and the initial loan-to-value ratio. This premium amount is divided by 12 and paid monthly.
Mortgage insurance isn't necessarily all that bad.
Let's consider you want to buy a $350,000 home with a 4% interest rate (4.41% APR) over a 30-year term (these are all hypothetical numbers).** If you choose and are approved for an FHA loan, you only have to put down $12,250 (again that can be gifted money). 
If you choose a conventional loan instead, you'll have to put down 20% to avoid mortgage insurance (otherwise you are paying private mortgage insurance). That would result in a $70,000 down payment.
Remember the flexible down payment and credit score requirements of an FHA mortgage call for these insurance premiums to offset loan payment defaults and are common among other loan types. Depending on your future financial situation, you can refinance into a better loan program down the road.
First Time Buyer? Find educational homebuyer classes near you.
FHA loan refinance options
Many homeowners look into refinancing their current loan to get a better interest rate, lower monthly payments, and get easy access to cash. While an FHA streamline refinance can help with the bulk of those needs, it can't provide homeowners with cash back. An FHA streamline refinance can let you refinance up 97.75% of your primary home's value, provide a better rate, lower monthly mortgage payments, and doesn't require an appraisal or credit check if you already have an FHA loan to begin with.
FHA loan limits
The U.S. Department of Housing and Urban Development reports that "Loan limits for most of the country will increase in the coming year resulting from robust house price appreciation,". As of January 2022, FHA-backed loans rose by $65,000, upwards of 18% to $420,680 for single-family homes. The increase in the lending limit is in large part to offset home price inflation.
FHA loans are assumable
Since FHA loans are assumable, you're offering great value to a future homebuyer when it comes time to sell. That's because the buyer can "assume" your loan, including the interest rate, so long as they qualify for the mortgage with its existing terms. As interest rates rise in the future, this will be an attractive benefit!
What borrowers should know
FHA loans appeal to homebuyers with a lower credit rating or for those that do not have as much in savings for a large down payment, but what really makes this loan option stand out is its versatility to first-time homebuyers. The vast majority of first-time homebuyers go FHA because of the painless requirements, high loan limits, and low down payments.
Keep in mind, during COVID-19 loan requirements are subject to change, as there are fewer investors for lenders to work with. Contact American Financing to learn more about FHA loans or your individual loan options.
**Rates are for illustrative purposes only and are based on the assumption of a $350,000 fixed-rate mortgage. It does not consider credit score, DTI, or current market conditions. This example was designed to provide comparative information and should be used as a general guide only. For current market rates, please contact one of American Financing's mortgage consultants at (800) 910-4055.