Renting Out My House: Tips Before Listing Your Home on Airbnb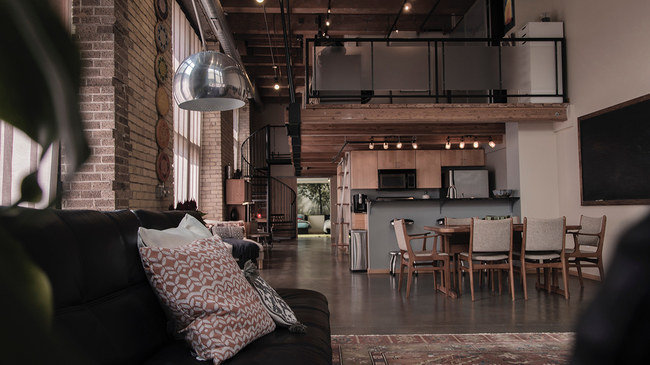 It's the right time to be an investment property owner. Home equity is on the rise, and people are making time to take vacations. The good news for the Airbnb crowd — vacationers are most interested in accommodation space, personal amenities, and value. Gone are the days that hotels are top of mind. Their rooms are too small, and the pools are too crowded. Homes make more sense — spatially and financially — so why not put your second home on the growing vacation rental market?
Before you list your property, make sure you completed the following steps:
Get the right insurance
Insurance is dependent on how you use your home. Your answer to the "home use" question will help with deciding the types of insurance you need, including homeowners or commercial insurance. Similarly, you'll want a clear understanding of liability issues. Airbnb offers its own liability coverage to participating hosts, but it's always in your best interest to speak with your insurance agent to see what additional coverage may be needed.
Consider a property management company
Can you manage maintenance and repair on your own, or does it make more sense to outsource? Maybe you look at hiring cleaners and handymen on an as-needed basis. But then there's listing optimization, handling of keys, even transportation to and from your home, among many other considerations and amenities. So maybe it's worth looking at a property management company like Effortless, Manorshare, Vacasa, or TurnKey. With help from a property management company, you can wow your guests with a stocked fridge while also being able to provide 24/7 problem solving, concierge service, and a smiling face to introduce guests to your home.
Be strategic with your pricing
The price needs to be right. You'll want to consider the market, competing properties, and what's going on in the area (major event or concert) because booking fares can fluctuate based on time of year and day of the month. Don't let your property be priced considerably higher than others. Pricing too low can also be detrimental. Try looking at Airdna first. You can get a full market intelligence report for your area. Or, you can identify comparable Airbnb rental properties within your areas and see what they charge. Learn more from Renting Your Place, which offers a well-thought-out strategy to capitalize on your pricing.
Craft an enticing listing
This isn't just any writing assignment. It's about making a memorable first impression and growing your business. When possible, use headlines and bullets to break down all selling points into easily digestible info. Ask yourself the following questions:
What featured amenities can I offer my guests?

Are my photos attractive enough to make my property stand out?

Have I highlighted my property's location, surroundings, and nearby entertainment/nightlife?

Have I included reviews that illustrate my customer experience?

Can I offer a deal to create a sense of urgency in booking my property?

Is it easy for my guests to book?
Understand taxes and deductions
And not to be forgotten — be sure to understand what's needed during tax time. Depending on your account status, your taxpayer information, and other factors, you may receive a tax form from Airbnb. To learn more about tax brackets, visit the Airbnb website.
Keep in mind, taxable rental income is the gross amount of rent received, less any allowable expenses. Therefore, you may be able to deduct advertising, utilities, cleaning services, repairs, mortgage interest, and property taxes — among other things. Be sure to keep your receipts and to work with a knowledgeable accountant to ensure you get the best return on your investment.
Don't forget to discuss available tax breaks, like interest deductions. You can deduct the interest of up to $750,000 in mortgage debt, as long as that money was used to acquire or improve your first or second home.
Once you've taken the above into consideration — and have completed any additional research — you're on your way to extra income. Though you can find even greater value in your investment by reviewing your mortgage and considering a rate and term refinance, which can offer additional monthly or long-term savings. You may also want to consider a cash-out refinance, which can easily pay for home upgrades and remodels. And last, but not least, when the time comes to grow your investment property business, the salary-based mortgage consultants at American Financing can customize the right loan for your second home purchase needs. Give us a call when you're ready: (800)910-4055.