Ways to Lower Your Monthly Mortgage Payment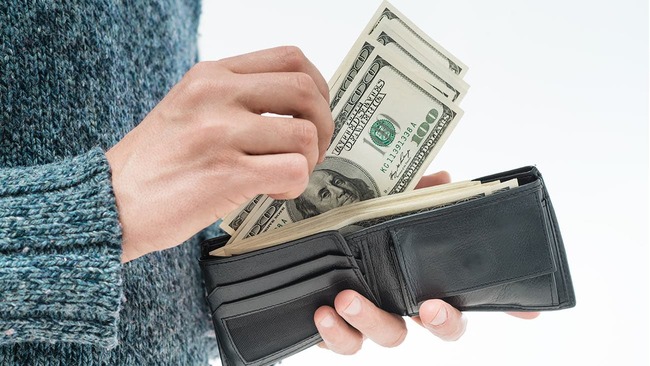 Many homeowners refinance to lower their monthly mortgage payments. Generally, homeowners will want to refinance if the interest rate is lower than when you financed your home, or if you have an adjustable-rate mortgage (ARM) that will soon have a higher interest rate than the current rate.
No matter what your reasoning, refinancing to lower your monthly mortgage payment will allow for extra income that can be put toward other things, like debts, expenses, investments, or even vacations.
Key financial strategies you can follow
Remove PMI
Private Mortgage Insurance, or PMI, is required by most lenders if the borrower is unable to put down less than 20% of the appraised home value or sale price. It is specific to conventional loans and provides some protection for the lender in cases where the borrower may default on the home loan.
How much will you pay each month? Well, that varies based on how much money you put down, your credit score, and your insurer. If you are required to pay mortgage insurance, it will be included in the total monthly payment that you make to your lender, your costs at closing, or both. But once you reach enough equity to equal 20% of your home's value, you are able to remove PMI. Be sure to stay on top of your loan-to-value (LTV) ratio.
Remember, this is specific to conventional loans. If you have a mortgage insurance premium (MIP) on your FHA loan, these rules do not apply. You should contact your lender to learn about your options or visit this article by the CFPB.
Reduce your interest rate
What may seem like a small numerical difference in your interest rate can be the difference between saving and spending hundreds of dollars each month for years to come. And with interest rates near historic lows, there's a good chance you can refinance to reduce that rate.
Switch from an ARM to a fixed-rate loan
When used wisely, an ARM can be an effective home loan option. Just be sure you know when the interest rate is scheduled to fluctuate. ARM rate changes tend to move upward, resulting in higher monthly payments for you. A good way to avoid this is to refinance out of the loan as you're nearing the end of the initial fixed-rate period.
Ensure you're getting the best advice with these mortgage refinancing tips.
Switch from an FHA to a conventional loan
FHA loans require a higher mortgage insurance premium (MIP) payments as compared to conventional loans (which again have PMI). Let's take a closer look at MIP. It has two components: an upfront premium (UFMIP) and an annual premium. The current upfront premium rate is 1.75% of the loan amount. The current annual premium is 0.85% for the most common category of FHA loans. Though, annual premiums can be lower for lower LTV values or mortgage terms of fifteen years or less. Regardless, it's not an uncommon financial strategy for borrowers to refinance from an FHA to a conventional loan once the 20% equity requirement is met — just so they can avoid further mortgage insurance payments.
Can I lower my mortgage interest rate without refinancing?
If you're wondering how to lower your mortgage payment without refinancing, you aren't alone. Many homeowners would prefer to make progress on their current loan than get an entirely new loan. 
It's easy, too. Simply lower your mortgage payment by paying down the principal. Making extra principal payments allows you to shorten your term while also saving thousands of dollars in interest.
A lower monthly mortgage payment is just one of the many benefits of refinancing your loan. Learn what programs are available, and how to get started, by calling the dedicated mortgage consultants at American Financing.