HELOC for Projects, Investments, and More: How to Use a HELOC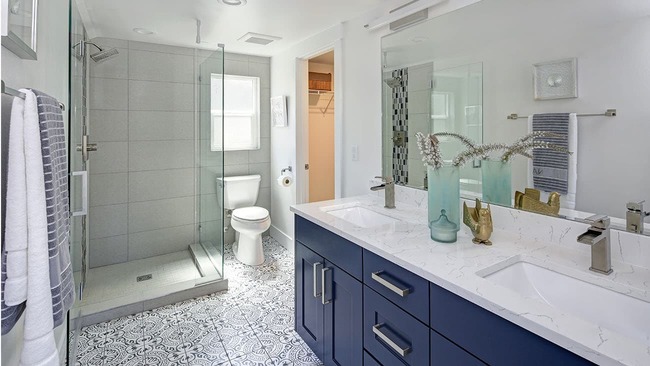 Published May 11, 2022
If you have an upcoming project or expense, you may consider a HELOC for financial agility and support. A home equity line of credit is a great strategy for homeowners to access cash based on the value of their home. From new down payments and debt consolidation to home repairs and renovations, HELOCs have unlimited applications. 
That said, HELOCs come with some nuance that can be tricky in certain circumstances. While a HELOC might be the right choice for your upcoming needs, you should really talk with a dedicated mortgage consultant to make sure not only if you qualify for a HELOC, but also if it's the best mortgage type for your situation. If you don't find what you need below, take five minutes and fill out our quick form to make sure you are seeing your problem in the best financial frame. 
What is a HELOC? 
A home equity line of credit, known colloquially as a HELOC, is a way for homeowners to tap into their home equity. This is a loan in which the lender agrees to provide up to 85% of a home's equity in cash within a pre-defined period. 
A HELOC is technically a second mortgage, but it behaves more like a credit card. It grants the homeowner unlimited and ongoing access to their home equity for the duration of the term. A HELOC is taken out behind the homeowner's first mortgage, has a variable rate, and provides the homeowner with unlimited draws to fund what they need. Fixed-rate HELOCs also exist, but they also include a home equity loan component. 
HELOCs are unique financial products. They allow the homeowner to open a revolving line of credit, using home equity as the available credit balance. HELOCs allow homeowners constant access to cash, which make them excellent for projects that require recurring payments. While homeowners can use their HELOC for anything they want, most spend the money on home improvement, debt consolidation, and other large financial projects. To secure a HELOC, you'll need to meet specific HELOC credit requirements.
If you're not sure whether you want to HELOC for your upcoming project, get in touch. There are comparable financial tools, like home equity loans, All In One mortgages, and cash-out refinancing. We're happy to review your situation and provide individualized advice to help you figure out what to do. 
How to use a HELOC 
Lenders don't put limits on what borrowers can do with HELOC funds. However, there are a handful of popular projects, investments, and strategies homeowners have in mind when tapping into home equity. Here are a few of the most common plans people HELOC for. 
While the above investments to use a HELOC for are among the most common we've seen, there are innumerable projects worth funding with home equity. If you're unsure whether you need a second mortgage for an upcoming expense, give us a call. We can help you navigate the overwhelming amount of information.
When it's best not to use a HELOC 
While homeowners can technically use a HELOC for anything they want, there are certain projects and expenses that we don't recommend funding with home equity. There are ways to stay on top of HELOC interest, but overspending can lead to an insurmountable debt. If you're considering a HELOC for any of the below reasons, you may want to rethink your decision or at least chat with us or another financial profession first.
Buying a car – Cars can be essential for homeowners, and taking out a HELOC to fund this purchase might seem like a good idea. However, new car loans tend to offer better interest rates than what you'll get with a HELOC. If you need to purchase a new car, getting an auto loan will yield lower interest and, ultimately, save you money. However, if you already have a HELOC, it may make sense to tap it in order to put a down payment on a car.
Funding a vacation – Most people fund vacations with cash or credit cards. Indeed, the interest rate on a HELOC is typically lower than the interest you'll pay on a credit card – sometimes by as much as 20%. However, using a HELOC to fund leisure and entertainment puts homeowners at risk of spending beyond their means. While you won't be paying the extremely high interest payments you'll have with a credit card, a HELOC will still put you into debt – using your home as collateral. 
Paying off low-interest debt – While many homeowners use HELOCs to consolidate debt, this isn't a one-size-fits-all solution. Certain debts, like student loans, can have lower interest rates than what you'd get with a HELOC. While you might feel comfortable keeping all your debt in a single location, this isn't a smart move if it results in higher interest payments. (Using a HELOC to consolidate high-interest debt, like that accumulated with a credit card, can be a smart financial move.)
Unsure of whether a HELOC is a smart funding strategy for your needs? Let us know. With decades of industry experience, our personalized mortgage consultants are ready to help you decide.
HELOC frequently asked questions 
Taking out a second mortgage is a big decision, and we encourage potential borrowers to gather as much information as possible. The below questions are some of our most frequently received and answered. To make your research easier, we've included them here for reference.
Are there home equity options besides a HELOC? 
A HELOC is one of several options homeowners have for tapping into home equity. Other options include: 
Home equity loan – This loan is also a second mortgage, but rather than accessing cash in increments, you'll receive all the funds at once.
All in one – This unique mortgage option combines the tools of a home equity loan, a mortgage, and a checking account. Homeowners can pay down more interest in the short-term while remaining able to access the equity built up in the property.
Cash-out refinance – Like a home equity loan, a cash-out refinance provides homeowners with a single lump sum. Rather than taking out a second mortgage, a cash-out refinance replaces the existing loan with a new, larger mortgage.
Can I use a HELOC for anything? 
Yes, a HELOC can be used for anything you want. The same is true for a home equity loan. However, we generally advise people to use HELOCs if they have long-term and ongoing expenses, like medical bills or home renovations. While you can technically use a HELOC to fund a fancy vacation, we don't recommend it.
When should I avoid getting a HELOC? 
HELOCs aren't for everybody. If you have plans to move or refinance in the coming years, a HELOC may not be the right option. Additionally, homeowners who take out a HELOC without a specific goal or project in mind risk overspending. If you can't think of a reason to take out a HELOC, you probably don't need it. 
What happens to a HELOC if the market crashes? 
Market changes can both devalue a home and affect equity. If this happens, you may experience a HELOC reduction. You will receive a new borrowing limit based on the home equity that remains. If the borrowing limit causes negative equity, you will see your HELOC freeze. In some cases, homeowners may choose to refinance a HELOC into their mortgage to stabilize payments.
Is a HELOC worth it? 
Taking out a HELOC is a big decision. While a HELOC can provide some homeowners with easy access to much-needed funds, it isn't suitable for everyone. Keep in mind that, like with regular mortgages, there are HELOC closing costs to consider. If you're unsure of whether you need a HELOC, a home equity loan, a cash-out refinance, or an All In One mortgage, let us know. We'd be happy to connect with you to share industry insights and personalized advice to set you up for a healthy financial future.
Cashing out home equity can be tricky. Between a HELOC, All In One, home equity loan, and a cash-out refinance, homeowners often experience decision fatigue when determining how to fund a project or investment. If you're in this position, you're not alone. Schedule an appointment below or give us a call at (866) 889-6896 to set up an appointment. We can help you sift through options to find the home equity tool that works best for you.