Is Navigating HELOC Closing Costs Worth It?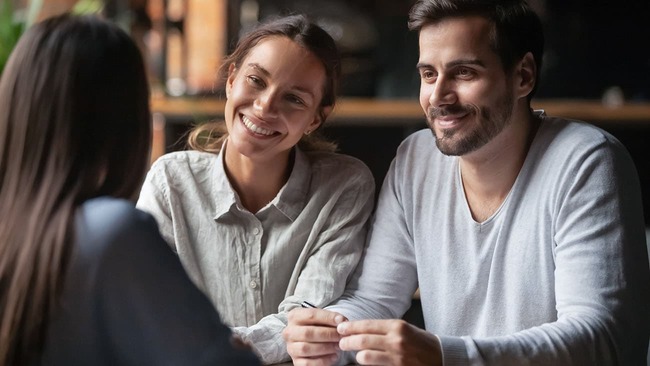 Published June 10, 2022
Experienced homebuyers know that, like any loan, you need to carefully consider HELOC closing costs. Even the most seasoned of homeowners can get caught up in the costs associated with making HELOC payments in addition to regular mortgage payments. But these costs are only part of the equation. It's important to factor in a HELOC's closing fees, or whether you're able to secure a no closing cost HELOC.
One of the perks of getting a HELOC is that you can often borrow as much as 85% of your home's appraisal value. But you're probably asking yourself: Just how much money will I need to qualify for a HELOC? Asking that question and weighing different loan options will help you make the most informed choice about HELOC closing costs. If you decide a HELOC is not for you, options like a home equity loan, a cash-out refinance, or an All In One Mortgage may be more appropriate.
All these loans allow homeowners to tap into home equity. That cash can then be used for anything, from paying a college education to financing the next home improvement project. Speaking with a qualified mortgage consultant can provide further insight. At American Financing, our experts will spend time reviewing all of your financial documents. We'll then help you determine which home equity option makes the most sense for your long-term homeowner goals.
What to expect for HELOC closing costs
Homeowners need to pay closing costs for most first mortgage options. However, you'll also likely need to pay fees when you open a HELOC. These costs typically fall lower than primary mortgage closing costs. Still, these HELOC closing fees can amount to between 2% and 5% of the total loan amount. However, because those closing costs are a percentage of the HELOC, not the principal on the first mortgage, a HELOC is still less expensive than options like a cash-out refinance.
If you can't secure a no closing cost HELOC, your fees may include:
Application or origination fee: Review any potential lender's website beforehand to see if they will charge you for starting an application.
Title search: Lenders use the fee from the HELOC closing costs to confirm that you own the property title. They will also confirm whether you have any unpaid taxes, easements, or assessments.
Notary fee: Certain lenders across the country charge a fee so a notary public verifies and notarizes your loan paperwork.
Credit report fee: Some lenders charge borrowers a fee when they run a credit check before approving a HELOC application.
Appraisal fee: You will possibly pay the fee to a real estate expert. They'll assess your home's current market value. Their determination will factor into how much equity you can borrow with a HELOC.
Recording fee: You may pay between $15 to $50 to the local taxing authority on your HELOC closing costs. The authority will record the lien that is now against your home.
Attorney and document preparation fees: An attorney or specialist reviews your HELOC application before you submit it.
If you're curious about which closing costs some lenders waive, get in touch. You can schedule a 10-minute meeting with one of our mortgage consultants. We'll answer any of the questions you have and discuss possible no closing cost HELOC options.
Reasons to get a HELOC
Lenders will not impose stringent restrictions on how you use a home equity line of credit. However, you should still use a line of credit responsibly due to the HELOC closing costs. Some of the most common HELOC uses include:
Home improvements

Large purchases

Medical expenses

Debt consolidation

Education or tuition fees
Whether you have a no closing cost HELOC or a HELOC with associated costs, the line of credit can be a good solution if you need to access liquid cash. A HELOC works similarly to a credit card. You draw money from the account's credit. Then you are responsible for repaying the funds during the draw period as you use them.
Despite the fact that homeowners only repay the money they draw, plus interest, you should remain cautious with your spending. Using HELOCs to purchase a flashy new car or to take a vacation is inadvisable. You're still using your home as collateral.
Pros and cons of using a HELOC
Homeowners can benefit greatly from HELOCs, but they're also taking significant risks by getting them. Accessing liquid cash from your home's equity is one great way to defray the expenses of HELOC closing costs. There are other benefits and drawbacks when you use a HELOC.
Pros
Flexible access to cash when you need it

No required down payment

You only pay interest on used funds, not the total HELOC amount

Potentially tax-deductible interest payments if you use a HELOC for home renovations

Less costly closing charges compared to cash-out refinance fees

Lower interest rate compared to rates for credit cards or personal loans
Cons
Possibly losing your home if you default on the HELOC

A lender can freeze or minimize your funds if you miss payments

You may disregard the HELOC closing costs and use your funds for non-essential spending

A lender may restrict or reduce your line of credit if your home declines in its value

Rate increases during the loan's term
Who should get an All In One Mortgage?
Homeowners concerned about closing costs for HELOCs should ask their lender about their eligibility for an All In One Mortgage. The mortgage can offer you lower interests. You'll also minimize the fees that you might otherwise spend while refinancing. An All In One Mortgage operates more like an offset mortgage than a standard closed-ended loan. You'll make your payments as deposits and lower your home's loan principal in less time. You can potentially save tens of thousands of dollars as well, and it's more flexible than a HELOC.
You may find closing costs excessive and hard to manage, but planning for these costs and even avoiding them is possible. The right lender, like American Financing, can review your finances. Our mortgage consultants will ascertain whether a no closing cost HELOC or All In One Mortgage makes sense for your needs. Our experts will similarly help you find the most favorable terms if you decide to get an All In One Mortgage or a loan with HELOC closing costs.