Using a HELOC for Home Improvement Projects: Does it Make Sense?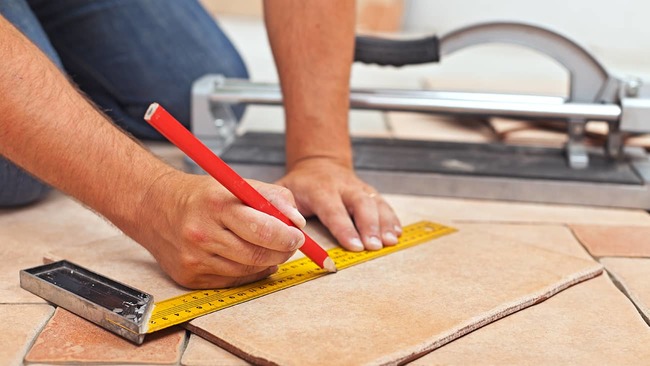 Published May 11, 2022
Using a HELOC for home improvement needs can be a strategic way to build property value. The revolving line of credit is an excellent asset for covering unexpected or recurring expenses. Embarking on a renovation – whether it be a bathroom, a kitchen, or an expansion – is tricky, especially when it comes to finances. A HELOC can ensure you can cover unanticipated or lingering costs – all while providing a good return on investment. 
All homeowners must meet certain criteria before they can secure a specific loan or line of credit. Standard criteria for getting a HELOC include:
History of consistent and on-time mortgage payments
Proven ability to pay off an existing line of credit
Credit score of 620 or higher
Minimum home equity of 15% to 20%
Getting a HELOC for home improvement work can make a lot of sense. Still, you might wonder if it's worth opening a line of credit instead of taking out a set amount with a home equity loan, or perhaps opting for an All in One mortgage. In certain cases, a HELOC is better equipped to handle any ongoing or unforeseen expenses. These issues can occur at any time during a home improvement project. You may also invest in a HELOC if your home improvement project requires you to make a series of payments over time. This will allow you to more easily adapt to changing these financial circumstances.
What to expect when you renovate using a HELOC
Homeowners have plenty of reason to renovate or improve aspects of their home. Beyond simply making the space more livable, home improvements can raise the property's value. This, in turn, can result in a great return on investment. 
Getting a HELOC for home improvement work can be a good idea if you don't have the money to pay for your new renovations outright. Still, there are certain things to expect when using a HELOC for this purpose. 
HELOCs are flexible: When you borrow a conventional loan, you'll borrow a specific amount. You'll then repay the loan over a period of time. By contrast, a HELOC allows homeowners to withdraw funds as needed. Depending on your renovations, you can borrow as much or as little as you need.
They are affordable: HELOC interest rates are often variable. Your rate might climb as you use a HELOC for home improvement work. However, the rates typically start lower. You may still end up spending less than if you took out a personal loan for home renovations.
Qualifying is easier: Lenders will inevitably review your credit score before approving your HELOC application. They may still approve your less competitive score if you built enough home equity to support your renovation.
Popular home projects to fund with a HELOC
Knowing whether to pursue a specific home renovation is the most important part of the process. If the project makes no noticeable improvement to the home, it may not be worth the effort. However, if you want to gut your bathroom or add an addition, you'll be adding value to your house. If you want a HELOC for home improvement, the two most popular home projects are:
Estimating the exact cost of any remodel is difficult. You may secure a HELOC at the higher end of your expected cost range and find that you never touch certain funds. If you decide to also fix up another room in your house, you can use the remaining HELOC funds. You'll also have the added benefit of not needing to apply for an additional loan or line of credit if you underestimate your financial needs.
How to take out a HELOC and use it
Seeking a HELOC for home improvement projects can take a few hours or a few weeks. As you apply for the line of credit, follow these steps and any others that your lender instructs you to complete:
1. Request a free credit report.
Lenders will review your credit score once you apply for a HELOC. It helps if you go into the borrowing process with your eyes wide open and with realistic expectations.
2. Organize your paperwork.
Provide lenders with certain documentation when you apply for a HELOC. Gather all relevant information about your income, employment, and any existing debts. Keeping the materials easily accessible will speed up the application process.
3. Submit your HELOC for home improvement application.
Select whether you want to apply for a HELOC online or in person.
4. Finish the verification process.
Once you submit your application, you will need to wait. Lenders can respond in a few hours or may take a few days or weeks to contact you. You'll need to verify your employment once they contact you. You may also need to schedule an appraisal on your home before you can proceed any further.
5. Close and start using your funds.
Review the final HELOC terms and set a date for the closing. You can start putting your new line of credit toward your home improvement projects once you sign the paperwork.
While using your HELOC for home improvement projects, you can explore increasing borrowing limits. Lenders have different rules for increasing your limit. Many lenders allow borrowers to submit a request over the phone or via email.
If you have questions about your best options, get in touch. Every homeowner has unique financial needs and long-term improvement goals. Our mortgage consultants want to make sure you're confident in every part of the decision-making process.
Other financing methods for home improvements
If you're doing a home project like a kitchen or bathroom renovation, getting a HELOC for home improvement makes the most sense. However, you can and should still explore all other options before you finalize your plans. Alternate financing methods can include:
These are good options if you prefer borrowing a lump sum or avoiding using your home as collateral. Once you're ready to analyze your options, American Financing can act as your sounding board. Call us today at (800) 910-4055 and speak with one of our trusted experts about your best custom loan options.