Using a HELOC for Down Payment: How Does it Work?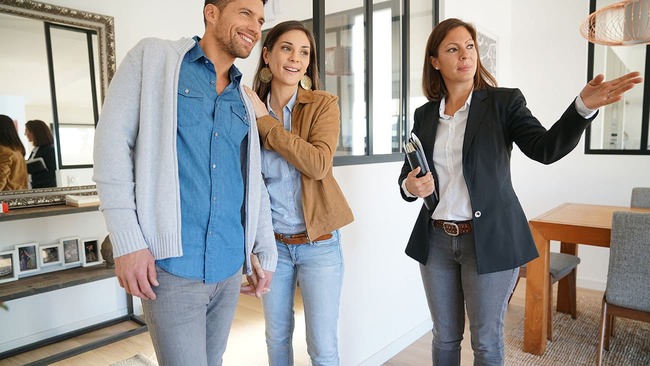 Published May 11, 2022
Using a HELOC for a down payment on a new home can be a great strategy to invest in another property. However, though a HELOC is similar to a credit card, we'll always advise homeowners to use them with caution. If you fail to repay a HELOC, a lender may foreclose on your home.
To avoid the bank reclaiming your primary residence, consider using a HELOC only if you:
Have significant home equity
Recently paid down smaller debts
Have spoken to a qualified mortgage consultant
Using a HELOC for down payment fees may not be your first instinct. For example, some borrowers prefer to use a home equity loan, or perhaps an All in One mortgage. Before deciding, weigh all possible options. Planning ahead should make securing your second home easier – not more time-consuming. If you're not sure where to start, connect with one of our mortgage consultants. We can review your finances and make personalized suggestions.
The pros and cons of applying a HELOC to a down payment
Borrowing cash against the value of your first home comes with advantages and disadvantages. That said, some people are better positioned to pursue HELOCs than others. As you prepare to put a down payment on another home or an investment property, make sure to consider the pros and cons of using a HELOC for down payment coverage.
Pros
HELOCs offer lower interest rates than some other financial options.
Your funds can have infinite uses beyond the down payment.
You'll only pay for the money you use for the down payment, plus interest.
Lenders may offer discounted HELOC rates for an introductory period.

You can HELOC for anything - not just a down payment.
Building your equity can help you get a higher credit limit than credit cards.
Cons
You must put up your home as collateral
Using a HELOC reduces your home's equity
Lenders can impose a minimum withdrawal amount on HELOCs.
You may need to pay additional fees.
You can damage your credit if you fail to make payments.
Getting a HELOC for down payment needs can be precarious. While you should certainly set aspirational goals, you should also take calculated risks. Requesting a credit report to see where you stand is one worthwhile step. Homeowners should also ensure they've built up enough equity in their home to qualify for the HELOC they need. Whether you want to HELOC for down payment needs now or in a few years, you can take steps to improve your overall financial circumstances.
How to apply for and use a HELOC
If you're getting a HELOC for down payment needs, you already know that buying a house can take months to finalize. If you opt for a cash-out loan rather than a HELOC for down payment, you may start paying down the loan before you can use the funds for your new home. Alternatively, you will only pay on the HELOC once you start using the money. Borrowers can keep their HELOCs at a zero balance and only start to make payments once you find your next home. This is just one of the variables to consider when financing a new property purchase.
As you begin the HELOC application process, lenders may have different steps for you. Still, you can expect certain parts of the process to remain consistent.
1. Evaluate your credit score.
Make sure to go into the application process fully prepared. Your lender will review your credit score when you apply for a HELOC. You can always improve your score before you decide to utilize a HELOC for down payment.
2. Collect all important documents.
Your lender may request specific documents, but certain paperwork is standard. Gather your employment history, income information, full mortgage balance, and any information related to additional outstanding debts.
3. Apply for a HELOC and verify your income.
After you submit your HELOC application, a loan specialist will request certain documents to verify your income. You can verify income from your employer by using a W-2 Form or using pay stubs. The documents will show your lender that you're capable of repaying the HELOC you're using to cover your down payment.
4. Wait for the initial HELOC for down payment decision.
The loan underwriter will make their initial decision after reviewing your debt-to-income and loan-to value ratios. Consider that a lender may ask for a larger down payment if you already have a mortgage.
5. Review your final documentation.
Once the lender approves your HELOC, read the fine print. You will have three business days to make sure that the terms are in order.
The HELOC application process is fairly straightforward, but it may take some time and patience. If you're unsure about whether you're ready, get in touch. Our mortgage consultants are glad to schedule appointments to answer your questions about using a HELOC for down payment. We can also introduce you to programs that might suit your financial needs.
What to expect when you use a HELOC for a down payment
Putting a down payment on a second home can be a strong investment or a financial nightmare. You should ask yourself if using your existing home as collateral makes sense. For some homeowners, the answer might be a resounding, "Yes." If that applies to you, you should have a few expectations once you secure your HELOC for any additional property.
Lenders may ask for higher down payments
Borrowing from your primary residence's equity lets you circumvent mortgage insurance fees
HELOCs have variable rates that can be unpredictable
Your HELOC might increase after the draw period
If getting a HELOC is too risky right now, consider alternative financing options. This can include:
Home equity loan: You collect one lump sum and repay the loan's interest over time.
Cash-out refinance: Loan payments may be tax deductible. You can also borrow 80% of your original home's equity.
All in One Mortgage: Apply direct deposits to your principal to save tens of thousands of dollars in interest over the life of the loan. This option also gives homeowners near-unlimited access to equity in the form of a credit card tied to the principal paid.
Each individual's financial circumstances are unique. Speaking with one of our dedicated mortgage consultants about using a HELOC for down payment funds can offer you clarity regarding your next steps.
Related: Using a Cash-Out to payoff a HELOC