Cash-Out Refinance vs. HELOC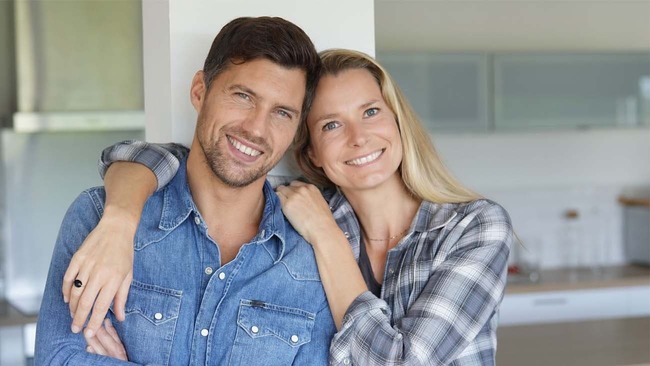 We could all use a little extra cash these days. Many Americans don't know where to turn for financial relief between higher inflation and overwhelming debt. The good news is that if you own a home, you may be closer to achieving your goals than you think.
How much home equity can I borrow?
A cash-out refinance allows borrowers to turn some of their home equity into cash. Remember that you can calculate this figure by subtracting your current mortgage balance from your home's value. So, if your home is worth $500,000 and you owe $350,000 on your loan, you would have $150,000 in equity.
Homeowners can typically access up to 80% of their equity, depending on their loan program. In the above example, you would be eligible to borrow $50,000 with a cash-out refinance. As we'll discuss in the next section, borrowers must meet certain lending criteria to qualify for such a mortgage.
First things first: obtain an estimated home value or comparative market analysis before getting too far into the process. Doing so gives you an idea of the funds you might receive and whether that amount warrants refinancing your home loan at a higher amount. Then work with a lender to schedule an appraisal of your property. 
Cash-out refinance requirements
Think back to when you first applied for a mortgage. Your lender looked at your credit score, debt-to-income ratio (DTI), and employment history, among other aspects of your financial profile. Expect a similar review this time around as a mortgage consultant determines your candidacy for a cash-out refinance.
You can always do things to improve your credit score and DTI. Spend some time paying off credit cards and other high-interest debt. You may also want to find ways to increase your income.
Once you've shored up your DTI and credit score, be sure to assess your job situation. Ask yourself if it's stable enough to handle a higher mortgage payment. Lastly, make sure you have at least 20% equity in your home.
Related: How often can you refinance a home?
What are the benefits?
There's a lot to like about a cash-out option. For one thing, borrowers can use their lump sum however they choose. But those aren't the only cash-out refinance benefits.
Lower interest rate
Many homeowners take out personal loans or use multiple credit cards to pay for a large expense. They don't realize these financing methods come with much higher interest rates. On the other hand, a cash-out refinance lets you borrow a lot of money at one of these incredibly low rates.
Fixed interest rate
You might be thinking, "What's so special about a fixed interest rate?" Well, you don't have to worry about the possibility of higher rates in the future and, in turn, higher monthly payments. Instead, you get the stability your household needs for the life of the loan.
Debt solution
You might be throwing away thousands of dollars a year on credit card interest. Why continue to do that? Cash-out refinancing lets you pay off your balances in full, so you can eliminate debt for good and free up funds for other goals.
Higher home value
Say you want to move forward with a home addition or renovation. Instead of maxing out credit cards to pay for the project, use the funds from your cash-out refinance. Certain repairs and improvements add value to your residence right away.
A possible solution for many homeowners
There's no question that a cash-out mortgage refinance can change the game regarding your finances. Whether you use the funds for home improvements, debt consolidation, or your child's college education, it's up to you. You might even decide to save or invest this money over time. 
What's a HELOC?
Now that we've discussed cash-back refinancing, let's dive into another popular loan option for homeowners: the HELOC. A home equity line of credit, as it's also called, enables you to borrow against the equity in your residence. Those with a HELOC have a revolving credit line often used for large expenses, home improvements, and debt consolidation.
Think of a HELOC as another credit card. As you pay it off, the more credit you have available. You can use it as much or as little as you want up to the credit limit you establish with your lender.
Borrowers must repay their outstanding balance at the end of the draw period. Repayment terms vary by institution, so be sure you understand the conditions before closing. Those who fail to keep up with their HELOC payments risk losing their home.
HELOC requirements
Like a cash-out refinance loan, you must have equity in your home to qualify for a HELOC. How much you can borrow with this loan type depends on factors we discussed earlier, such as credit score and DTI. You may be able to access up to 85% of your equity with a HELOC, or slightly more than you would with a cash-out refinance.
Is it a good idea?
There are very few HELOC benefits. Though it might be nice to have extra funds at your disposal, the possible drawbacks outweigh the It'sntages of this loan. It's rarely a good idea to put up your home as collateral, especially if you're using a HELOC for everyday expenses.
Plus, HELOCs come with an adjustable rate. So, while you might benefit from a relatively low rate the first few years of your repayment period, it could increase depending on numerous factors. Your best bet is to prevent this uncertainty altogether and select a cash-out refinance.
Compare cash-out refinance rates
Looking for the best cash-out refinance option? At American Financing, we offer competitive rates and custom loans for our borrowers. On top of that, we're here to help you better understand your home equity benefits.
Give us a call at (800) 910-4055.