Top Home Improvement Projects for the Best Value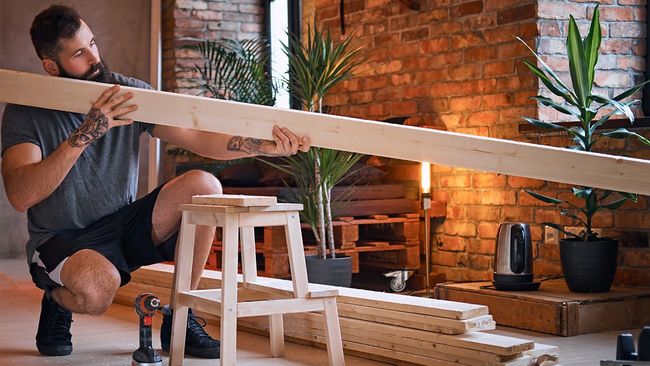 From homeowners looking to increase the value of their homes to flippers renovating houses for their next flip, home improvement projects increase equity. But which projects yield the most return on your investment? Renovating your home is a numbers game, so play to win. Some renovations have a poor return on investment or are too personalized for your average buyer; therefore, focus on the projects that offer the best return on investment (ROI).
Below are the top home improvement projects that provide project investors with the best ROI and peace of mind.
Home upgrades
Upscale remodels and additions can be expensive, but the following projects provide the best return.
Bathroom remodel
Per HGTV, it costs around $10,000 to replace the tub, tile, floor, toilet, sink, vanity, and fixtures. You can increase your savings by completing some of the work yourself, such as re-caulking the tub and adding a fresh coat of paint. Note that bathroom remodels yield an average recoup rate of 102% when done correctly.
Kitchen remodel
There's a good chance your kitchen could use some TLC. Updates such as new cabinets, flooring, and countertops go a long way with today's buyers. Avoid thinking you have to break the bank with this project.
Garage door replacement
Few home upgrades provide a greater return on investment than a new garage door. Though you can spend between $3,000-$4,000 on a replacement, you should have no problem recovering close to that amount at resale. One other pro tip: choose four-section doors with windows and smart control capabilities.
Curb appeal
"Don't judge a book by its cover." You can kick this adage to the curb when it comes to curb appeal. Anything from poor landscaping to a strangely colored house can hurt your curb appeal.
Landscaping is good a start because it isn't particularly expensive, and it's an easy do-it-yourself project. Keep it cost-effective by maintaining the lawn, killing weeds, removing any dead plants, adding new mulch to plant beds, adding a stone path, and adding lighting. Here are a few ways to make the outside of your home warm and eye-catching.
Improve the landscaping
You might have the most beautiful house in the neighborhood. But what does it matter if overgrown weeds and shrubbery encourage prospective buyers and real estate agents to keep driving? Do what you can to clean up the mess, and think about consulting a professional for landscape design ideas.
Add manufactured stone veneer
Trust us; you want your house to stand out (in a good way). You can easily achieve that goal by replacing vinyl siding with manufactured stone veneer on the entryway. While it's a bit of a pretty penny to install, you should recoup at least 90% of the cost.
Upgrade the front door
Believe it or not, your front door is one of the first things someone notices when arriving at your house. Therefore, it should be attractive, functional, and secure. You may opt for a new door altogether if yours doesn't currently check those boxes.
Energy savings
Energy-efficient upgrades not only make your home comfier and reduce monthly bills but also increase the value of your home. To better understand your home's energy usage, get a quick energy assessment or a more detailed energy audit to determine how much energy your home consumes and which upgrades make the most sense for you. The Department of Energy website is a great resource to find assessors in your area and general information.
You can also see if your utility provider offers energy audits. Here are some common energy upgrades that The Department of Energy recommends.
Sealing leaks around the house with caulk, spray foam, and weather stripping can save you about 5% to 30% per year.

Installing more ENERGY STAR products, storm windows, and doors can help reduce air infiltration by 20%. Storm windows alone can reduce heat loss by 25% to 50%.

Tuning up or upgrading heating and cooling systems with appropriate insulation, air sealing, and thermostat settings can cut your energy usage from 20% to 50%.
How to pay for home improvements
You don't have to drain your savings account or max out your credit cards to pay for home renovations. That's why we suggest looking into our article dedicated to home improvements loans. Other financing options include a home equity loan, home equity line of credit (HELOC), and cash-out refinance.
Home improvement projects, big and small, can have a huge impact on your bottom line. Make the most of every square inch in every part of the home, both inside and out. Invest in home upgrades, repairs, landscaping, curb appeal, and energy-efficient upgrades that will yield the highest ROI and drive up home equity.