Top Home Improvement Projects for the Best Value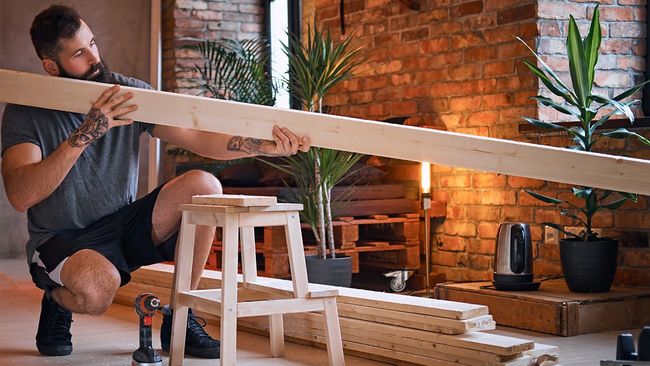 From homeowners looking to increase the value of their homes to flippers renovating houses for their next flip, home improvement projects increase equity. But which projects yield the most return on your investment? Renovating your home is a numbers game, so play to win. Some renovations have a poor return on investment or are too personalized for your average buyer; therefore, focus on the projects that offer the best return on investment (ROI).
Below are the top home improvement projects that provide the best ROI and peace of mind for project investors.
Home upgrades
It pays to play. Upscale remodels and additions can be expensive, but the following projects tend to provide the best return: upscale bathroom remodels, master suite addition, two-story addition, grand entrance (fiberglass), and family room addition. According to remodeling trends, these high-end projects saw the biggest year over year increases in value, rising between 5.6% and 7.4%. Below are the average costs for these projects.
An upscale bathroom remodel $59,979

An upscale master suite addition $250,687

Grand entrance (fiberglass) $8,358

Family room addition $89,566
While these projects tend to be costlier, they provide better returns; however, there are ways around these high costs. For example, instead of doing a high-end upscale bathroom remodel you could budget for materials and save thousands down the road.
Try focusing on home projects that involve replacing broken things more so than remodeling. Replacement projects generated a 74% return on investment, while remodeling projects provided just 63.7% on average. Outdated appliances, faucets, and finishes can become potential ROI opportunities as well.
Curb appeal
"Don't judge a book by its cover." You can kick this adage to the curb when it comes to curb appeal. Anything from poor landscaping to a strangely colored house can hurt your curb appeal. Landscaping is good a start because it's typically inexpensive and an easy do it yourself project. Keep it cost-effective by maintaining the lawn neatly trimmed, killing weeds, removing any dead plants, adding new mulch to plant beds, adding a stone path, and adding lighting.
Much like your home's interior, make the outside of your home warm and eye-catching. This can be simply accomplished by painting or replacing your front door, repainting the home's exterior, updating windows, and pressure washing focal points (driveways, walkways, or home exteriors). Bottom line, landscaping and curb appeal investments can increase perceived home value between 5.5% to 12.7%.
Energy savings
Energy-efficient upgrades not only make your home comfier and reduce monthly bills but also increase the value of your home. To get a better understanding of your home's energy usage, get a quick energy assessment or a more detailed energy audit to determine how much energy your home consumes and which upgrades make the most sense for you. The Department of Energy website is a great resource to find assessors in your area and general information. You can also see if your utility provider offers energy audits. Here are some common energy upgrades that The Department of Energy recommends.
Sealing leaks around the house with caulk, spray foam, and weather stripping can save you about 5% to 30% per year.

Installing more ENERGY STAR products, storm windows and doors can help reduce air infiltration by 20%. Storm windows alone can reduce heat loss by 25% to 50%.

Tuning up or upgrading heating and cooling systems with appropriate insulation, air sealing, and thermostat settings can cut your energy usage from 20% to 50%.
Home improvement projects big and small can have a huge impact on your bottom line. Make the most of every square inch in every part of the home both inside and out. Invest in home upgrades, repairs, landscaping, curb appeal, and energy-efficient upgrades that will yield the highest ROI and drive up home equity. Don't forget you can leverage your home equity to help finance your projects!