Home Improvement Loans: Options to Finance Your Remodel Project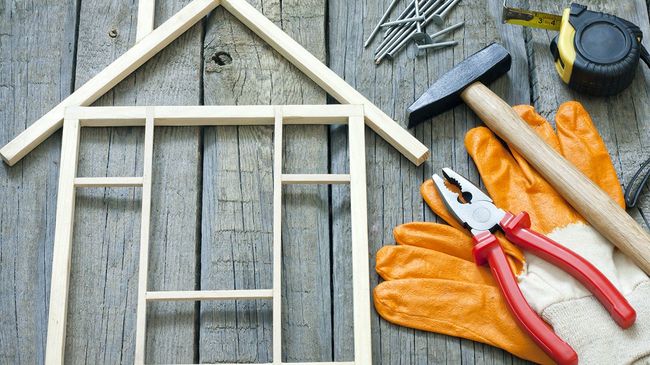 If you're looking to add new windows or flooring to your home, even finish your basement, you may require help with financing. After all, home remodeling projects — no matter how great or small — aren't always easily affordable. So. what are your options if you don't have enough savings?
Home improvement loan
Home improvement loans come in different forms. Some are considered unsecured loans, meaning the homeowner doesn't provide any collateral for the loan. Others are considered secured loans, meaning the borrower needs to use their home as collateral. It's crucial to weigh the benefits and differences between secured and unsecured loans as home improvement loans aren't all a one size fits all.
Personal loan
A personal loan gives borrowers an unsecured lump sum that can be used for any purpose. Like a home improvement loan, but unlike a home equity loan, a personal loan doesn't require collateral and doesn't put your home or other assets at risk. As a result, the interest rate will be higher than it would be for a secured loan, such as a home equity loan.
Speaking of interest rates, the percentage and terms you receive can vary, based on your credit score and other factors. 
Expect a higher rate if you have poor to average credit. Some online lenders target low-credit borrowers, offering loans with rates from 18% to 36% APR. Borrowers with excellent credit may be able to receive a personal loan with rates as low as 5.5%. Keep in mind that's still much higher than the rates a secured loan can offer.
Cash-out refinance
If you have significant equity in your home, it may be worth using it to pay for home improvements. You can access your equity, as cash, through a cash-out refinance. This ultimately means you trade in your current mortgage for a new one with a higher balance. Because your original loan is paid off, your new loan may come with a different rate and terms. Be sure you understand all changes before choosing a cash-out refinance.
What makes a cash-out refinance a great choice? Well, you can access cash relatively fast while obtaining a significantly lower interest rate than credit cards. In fact, as of August 2019, mortgage rates are near three-year lows; many are under 4%. Low interest rates mean low monthly payments and significant long term savings. In fact, your mortgage repayments may even be tax-deductible.
Learn: A quick and simple guide to common emergency home repairs. 
Home equity loans and home equity lines of credit (HELOC)
A home equity line of credit (HELOC) is a revolving line of credit that is secured by using your home as collateral. You're essentially borrowing against the amount of available equity in your home. Similar to a credit card, as you pay off the balance, the amount of available credit is replenished. Be sure to know whether the interest rate you are quoted is fixed or variable. If it's a variable rate, that amount of interest can change from month to month.
Home equity loans, on the other hand, provide a fixed amount of cash to you as one lump sum. Their terms can be as low as five years, whereas a HELOC often has ten-year minimum terms, depending on the lender. By choosing a home equity loan, you are, once again, borrowing against your equity, but you're likely looking at lower, fixed interest rate options. Your interest payments may even be tax-deductible.  
FHA 203(k) rehabilitation loans
FHA rehab loans are a part of the Section 203(k) program. Eligible borrowers can obtain a loan that can both refinance (or even purchase) and repair a home. Covered work includes (but is not limited to) modernization, elimination of hazards, and energy conservation improvements.
How does an FHA 203(k) rehab loan work? Because it's a government-backed loan, a portion of the loan proceeds is used to pay off the existing mortgage, and the remaining funds are placed in an escrow account and released as rehabilitation is completed. 
Want to learn more about secure loan options? Schedule a free mortgage review with one of our dedicated mortgage consultants.
Finding the right loan for your home improvement project
To help you with choosing the right loan, it's important to understand your credit score, amount of home equity, and your lender options. Your credit score will determine the interest rate you receive. The available equity you have will tell you whether you're limited to an unsecured loan or if you're able to use a secured loan option. Finally, every lender is different. Be sure to shop around so you can compare rates and terms. You could save a lot of money by doing so.