Is It Time to Use a HELOC for Debt Consolidation?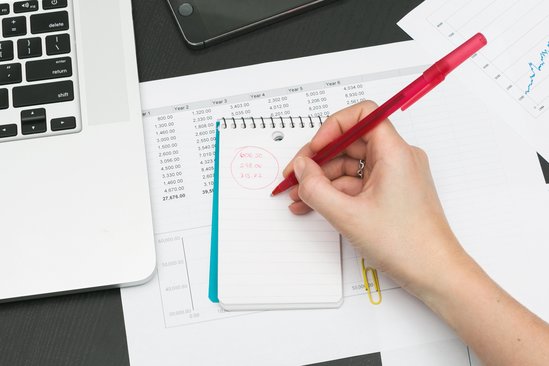 Published May 11, 2022
Taking out a HELOC for debt consolidation can be a great strategy to stabilize finances. You may not be ready to retire, but your financial situation and income will change when you do. Your social, medical, and physical needs may also adjust as you age. Finding ways to gradually reduce debt can prepare you for life's unpredictability. Getting a HELOC is one way to start consolidating existing or lingering debts. 
You may qualify to take out a HELOC for debt consolidation if you meet the following criteria: 
Proven record of on-time mortgage payments
Credit score of at least 620
Home equity minimum of 15% to 20%
Ability to pay off a line of credit
If you find yourself struggling to manage various debts, don't panic. Instead, make an appointment with one of our experienced mortgage consultants. We can walk you through the ways in which a HELOC – or any other financial strategy that taps into home equity – may improve your situation. 
The pros and cons of consolidating debt with a HELOC
Standard HELOCs operate on a 30-year model. Your draw period typically lasts for the first 10 years. Once you're in your repayment period, you will need to make monthly payments. These payments go toward both the line of credit principal and interest. That said, some homeowners should err on the side of caution when exploring HELOCs – whether for debt consolidation or other financial projects. While you can technically HELOC for anything, evaluate the pros and cons before you finalize any plans to get a HELOC for debt consolidation.
Pros
You only repay the money that you use, plus the interest
Possible discounted rates during the introductory period
More flexibility while using the funds
Cons
You're using your home as collateral
Appraisal, origination, and application fees
You can damage your credit by not making payments
Investing in a HELOC is risky for anyone. Carefully consider the choices you make, but also set aspirational goals for yourself. You should be able to live a debt-free life. Working to consolidate your debts while you're still employed can help you stay relaxed if times get tough later.
What should you know about consolidating debt?
Acquiring a HELOC for debt consolidation differs for homeowners because each person's financial needs are unique. You may have questions on your mind about addressing and resolving your specific debt in the long term. These questions may include:
Can you use home equity to pay off debts in other ways?
The short answer is: Absolutely. You can look into getting a home equity loan. Rather than functioning as a revolving line of credit, this loan is delivered in the form of a lump sum. Additionally, unlike a HELOC's variable rate, home equity loans typically come with a fixed interest rate.
You can also explore the benefits of a cash-out refinance or All in One Mortgage. Instead of getting a HELOC for debt consolidation, you can secure lower rates with a cash-out option. You may save thousands of dollars in interest after you pay off outstanding debts. For an All in One Mortgage, you can tap into your home equity and control the loan balance and interest – all the while saving tens of thousands of dollars in interest over the life of the loan.
Does DTI include a HELOC?
When you use your home equity for a HELOC, your home value will drop. It can also increase your DTI, which will make it difficult to apply for additional loans or lines of credit. For that reason, it's important to make sure you don't owe more than what your home is worth.
Does consolidating debt hurt your credit?
Using a HELOC for debt consolidation can hurt your credit if you're not careful. However, it doesn't have to cause long-term pains. Prepare yourself for a short-term credit score drop. Once you make steady progress consolidating your debts, you'll start seeing improvement. You'll also start creating healthier long-term finances.
How to determine a break-even interest rate point?
Divide the closing costs by how much money you save per month. The result will indicate how long it will take you to break even on your deal. If you still have questions, call (866) 891-7332. Our team can offer insight into whether the timing is right for you to consolidate your debts.
How to use a HELOC to manage debts
Before using a HELOC for debt consolidation, you need to know how to apply for one. Lenders may require borrowers to follow different steps throughout the process. However, certain steps are usually the same across lenders.
1. Check your credit score. Lenders will review your score to decide whether you qualify for a HELOC. Reviewing your current standing can help you improve your score.
2. Gather financial and important records. Keep your employment history, Social Security Number, income information, and mortgage balance in an accessible place. Your lender may request additional documentation.
3. Verify your income. Once you submit your HELOC application, a loan specialist will verify your income. You can usually provide pay stubs or a W-2 Form.
4. Wait for a final decision. Your loan underwriter will need to review your debt-to-income and loan-to value ratios before approving your HELOC for debt consolidation.
5. Sign off on your line of credit. Review the final HELOC terms before you sign papers. This can take up to three business days.
Ensuring that your terms meet your financial needs is crucial. Homeowners can struggle with education, medical, or other debts at any age. Consolidating these debts helps to minimize that burden.
If you don't need a HELOC yet, you can work to improve eligibility for future loans or lines of credit. If you're worried that your debt-to-income (DTI) ratio is too high to qualify for a HELOC, get in touch. We're available for 10-minute to one-hour consultations if you're on-the-fence about getting a HELOC for debt consolidation. Our mortgage experts will discuss your best borrowing options and steps you can take to help lower your DTI ratio.