Using a Cash-Out Refinance to Pay Off a HELOC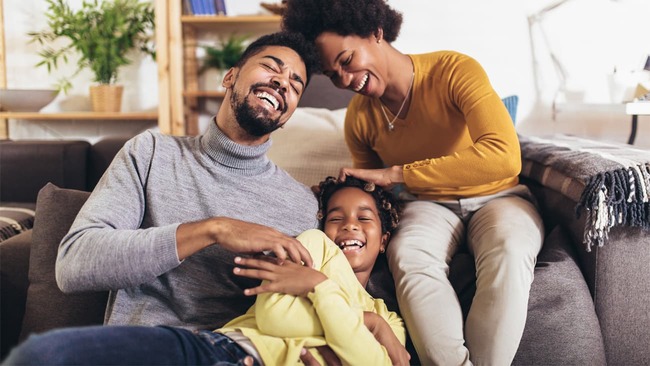 Published April 11, 2022
If you're struggling to get out from under your loans, consider a cash-out refinance to pay off HELOC debt. You know that home equity you have worked to build over the years? You can tap into it for cash to pay off your remaining home equity line of credit. 
Maybe you sought a HELOC over a decade ago. You may have used a HELOC to help make home improvements or consolidate other debts. As a borrower, you made smaller monthly payments during the HELOC's draw period. In the repayment period, you must pay back the outstanding balance or risk losing your home.
Using a cash-out refinance to pay off HELOC debt can help you to avoid such drastic and avoidable consequences. Deploying a cash-out refinance when it's needed can enable homeowners to roll their HELOC into their current mortgage. Before taking these measures, make sure to consider a couple of factors:
If the offered interest rate is less than your existing mortgage's rate

The existence of any origination or application fees
Now that you know a little more about your options, let's cover the benefits of a cash-out refi, its requirements, and why it may be preferable to adjust your HELOC.
Who should choose a cash-out refinance?
Homeowners thinking about doing a cash-out refinance to pay off HELOC debt are in good company. People often use cash-out refinances if they need to raise money for a significant home renovation, their child's education, or debt consolidation. Consolidating your debt can save thousands of dollars. It can also make the other two financial endeavors attainable. 
You may qualify for a cash-out refinance in fairly simple ways. Many homeowners are attracted to them because of the easier qualifications. However, you'll still need to meet the borrower's standards before you can use one to pay off your HELOC loan. The qualifications to satisfy a cash-out refinance include:
A credit score between 620 and 660

Proof of steady income

Having more than 20% equity in your home

Verification of your home's value

Low debt-to-income ratio
You can always work toward getting a cash-out refinance to pay off HELOC debt, even if you don't meet the requirements right now. Paying off high-interest debts and your credit cards will allow you to improve your DTI and credit score. In addition, finding a different, steadier job or additional ways to bolster your income can help you better qualify for a cash-out refinance.
Despite these available pathways, remember one important truth. Getting a cash-out refinance means that you're opening a new, long-term loan. It should meet your financial needs more than your HELOC, but you will still pay interest over a new loan's life – even if your rate is lower. So make sure that you only opt for a cash-out refinance to pay off HELOC debt after confirming how it will help you in the long term.
Cash-out refinance vs. HELOC loan
Long-time homeowners know better than most that their needs are unique, even if they're in similar financial situations. Choosing between a cash-out refinance and a HELOC requires deep consideration. You also need to plan ahead to account for how your needs might change. Homeowners should prioritize their overall timeline. That can include asking yourself the following questions:
Do you want to use the funds now?

Will you save the cash for a later date or spend it in increments?

How long do you plan on living in your current home?
Your answers to these questions will influence your choice to take out a cash-out refinance to pay off HELOC debt. But, despite already having an existing HELOC, you may still be deliberating on your next steps. These steps can include getting a cash-out refinance or simply modifying your HELOC to help you catch up on payments. To make that decision, here are some ways that a cash-out refinance and a HELOC differ.
A cash-out refinance:
Allows you to immediately access the entire borrowed amount

Could allow you to take advantage of lower interest rates

Helps lock a low-interest rate throughout the loan's life

Includes closing costs
A HELOC:
Provides agreed-upon funds as you need them

Remains available for a rainy day if your work lays you off

Requires monthly paid interest on the funds that you withdraw

May include annual fees
A cash-out refinance to pay off HELOC debt can keep you and your family in your home. Paying off your HELOC can also preserve the benefits you gained at the start of the credit. Even with the benefit of extra cash, HELOCs carry adjustable rates. The rates can fluctuate regardless of whether you benefit from a lower rate at the start of your repayment period. Borrowers can secure a fixed rate over the life of a cash-out refinance mortgage.
What are the risks of a cash-out refinance?
Some people have given cash-out refinances a bad reputation over the decades. However, using a cash-out refinance to pay off HELOC debt can help stabilize your monthly payments. Moreover, taking out any type of loan will come with some risks. However, knowing these risks shouldn't necessarily discourage you from pursuing the loan. Instead, they can provide you with a fuller understanding when making your decision.
The primary cash-out refinance risks can include:
Needing sufficient home equity

Significant closing costs

A prepayment penalty

Limitations on how much you get if you decide later to sell your home
How to prepare for a cash-out refinance
If you're curious to learn more about cash-out refinance mortgages, get in touch. Homeowners looking to use a cash-out refinance to pay off HELOC debt are already strong candidates for a loan. First, explore our different mortgage calculators and then schedule a 10-minute call with one of our mortgage consultants. We can answer all your questions and discuss whether a cash-out refinance will work for you.